Gold Price In The USA To Reach $2,000 Per Oz Once Again?
On Tuesday this week, the gold price overtook $1,900 for the first time since January. At this time last year, the gold price was around $1,737 per oz and it pushed to an all-time high of $2,048 in August.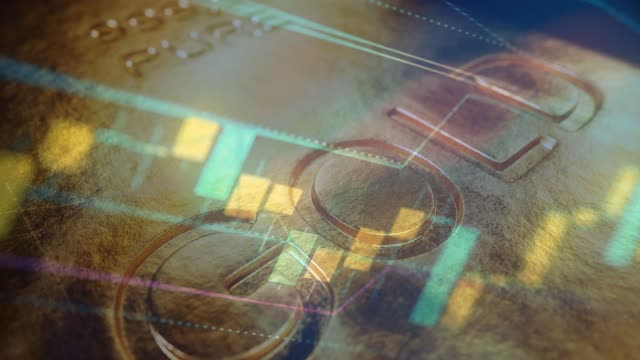 Amid all the talk of Bitcoin and cryptocurrency crashes, gold's rise has been relatively steady. Some analysts from Metals Focus in the UK believe it has enough support to test the $2,000 this year. But why exactly is the current price of gold rising now? Where is the gold price in the USA going?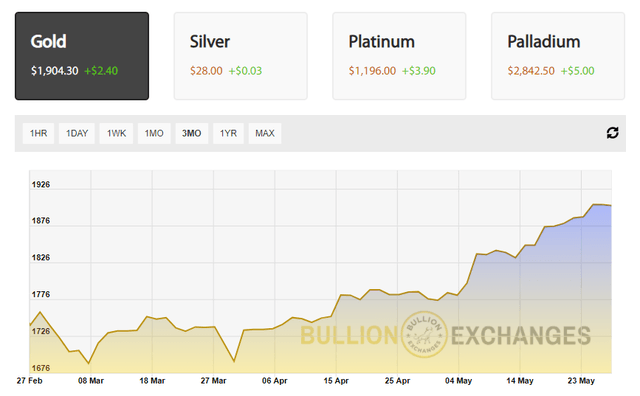 Where Is the Support for the Current Gold Price Coming From?
The International Monetary Fund reported that several major central banks bought large amounts of gold in April. Thailand comes in as the biggest investor last month, increasing its reserves by 43.5 metric tons (tonnes). Other countries include Uzbekistan by 8.4 tonnes, Kazakhstan by 4.4 tonnes, India by 6.8 tonnes, and Cambodia by 5 tonnes.
Just like with Bitcoin, when a major player moves into the market, their decisions in the market play a major impact on the price. So, this support for gold by central banks is a major benefit to the world gold market. These several central banks reinvesting in gold are partially the reason behind the current price of gold reaching $1,900. The World Gold Council expects these banks will be the net gold buyers of 2021.
"Large, sporadic purchases and sales in recent months have made it difficult to determine a direction of travel for central bank demand in the short term. But our expectation remains for continued overall net buying for the year, as we believe positive sentiment towards gold is largely unchanged among the central banking community," - From the World Gold Council's Q1 report.
Basically, purchases from central banks have been sporadic and significant, making tracking gold demand difficult. Commerzbank thinks that if this support continues, the gold price in the USA will continue to positively impact the gold price. When mixed with the demand from investors returning to gold, the bank says that it is only a matter of time before the gold price in the USA returns to $2,000.
Disclaimer: This article is not meant to serve as professional economic advice. Any action you take upon the information from this article and website is strictly at your own risk.