Eurodollar Struggles At Three Key Levels
(Click on image to enlarge)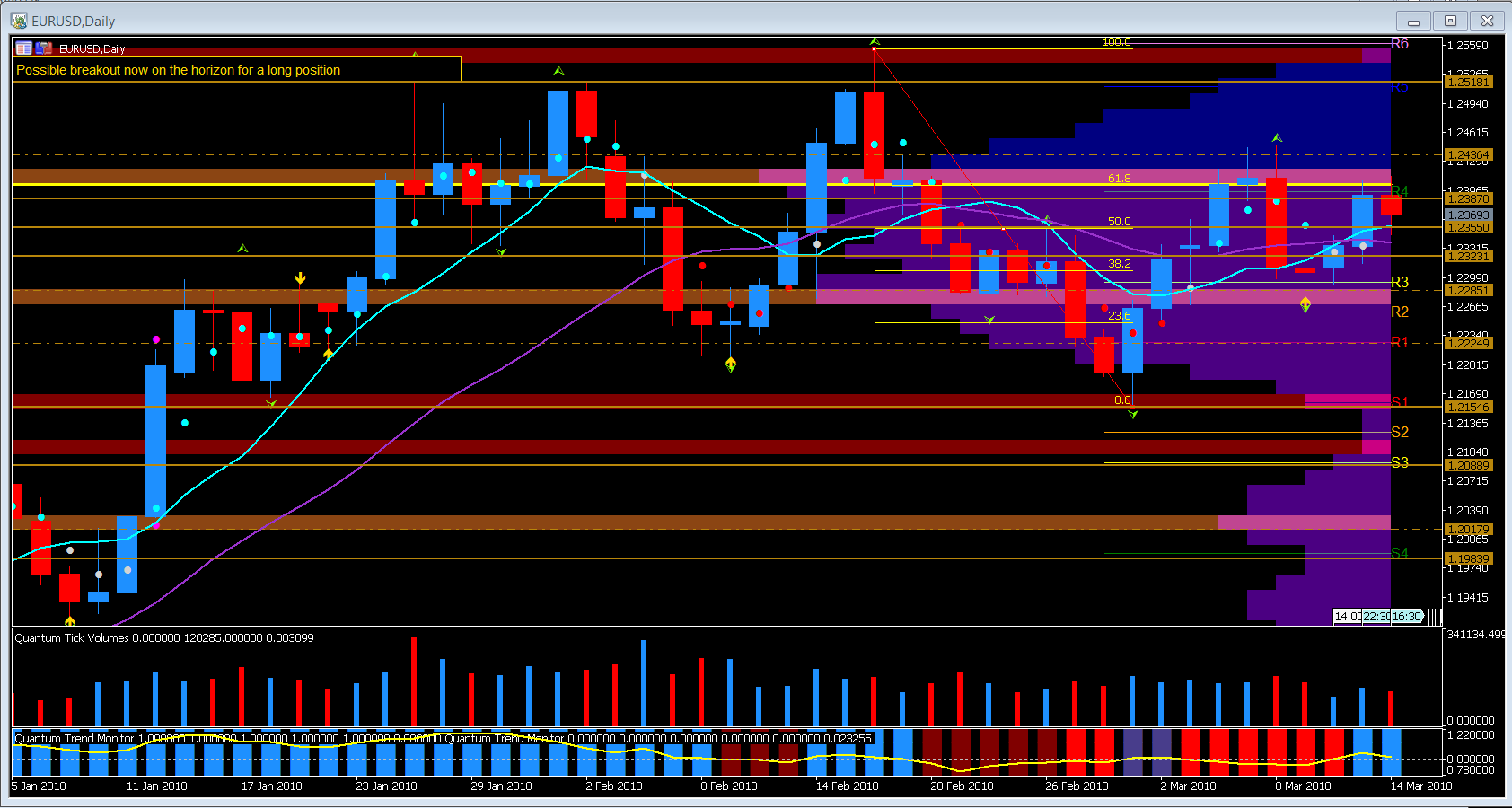 Although Mario Draghi is not retiring as head of the ECB until next year his comments Wednesday about the pace of interest rate rises have been taken as locking any successor into his current dovish monetary policy. In other words, the ECB would not be looking to raise rates until 'well past' the end of its bond-buying program which is scheduled to end at the end of this year.
And he further qualified this statement by saying that the interest path would be 'at a measured pace'. This cautious tone is, of course, very much at odds with the Fed, which if their Governors and media reports are to be believed are looking at 4 or even 6 increases in rates this year alone.
This divergence in tone and action in monetary policy between the Fed and ECB will, of course, be reflected in the eurodollar which, unsurprisingly has fallen as a result, along with the euro index. Bond spreads too are likely to reflect this divergence in monetary policy.
From a technical perspective, the eurodollar is currently trading just below an interesting confluence of levels. First the pair has failed to break and hold above the volume point of control at 1.2406, which also represents the 61.8 fib of the recent correction from the 16th February high of 1.2555. Second, the R4 Camarilla resistance is also sitting just below the VPOC at 1.2387. So three major levels, all suggesting the likelihood of a pullback which has been given a helping hand by Mario Draghi. For eurodollar the way higher is clear, a break and hold on good volume of these three key levels. To the downside good support waits at 1.2323. What is also revealing is the general decline in volume when compared to the price action of February, and certainly, the volume on yesterday's price action looks decidedly 'lightweight' for such a move higher.
(Click on image to enlarge)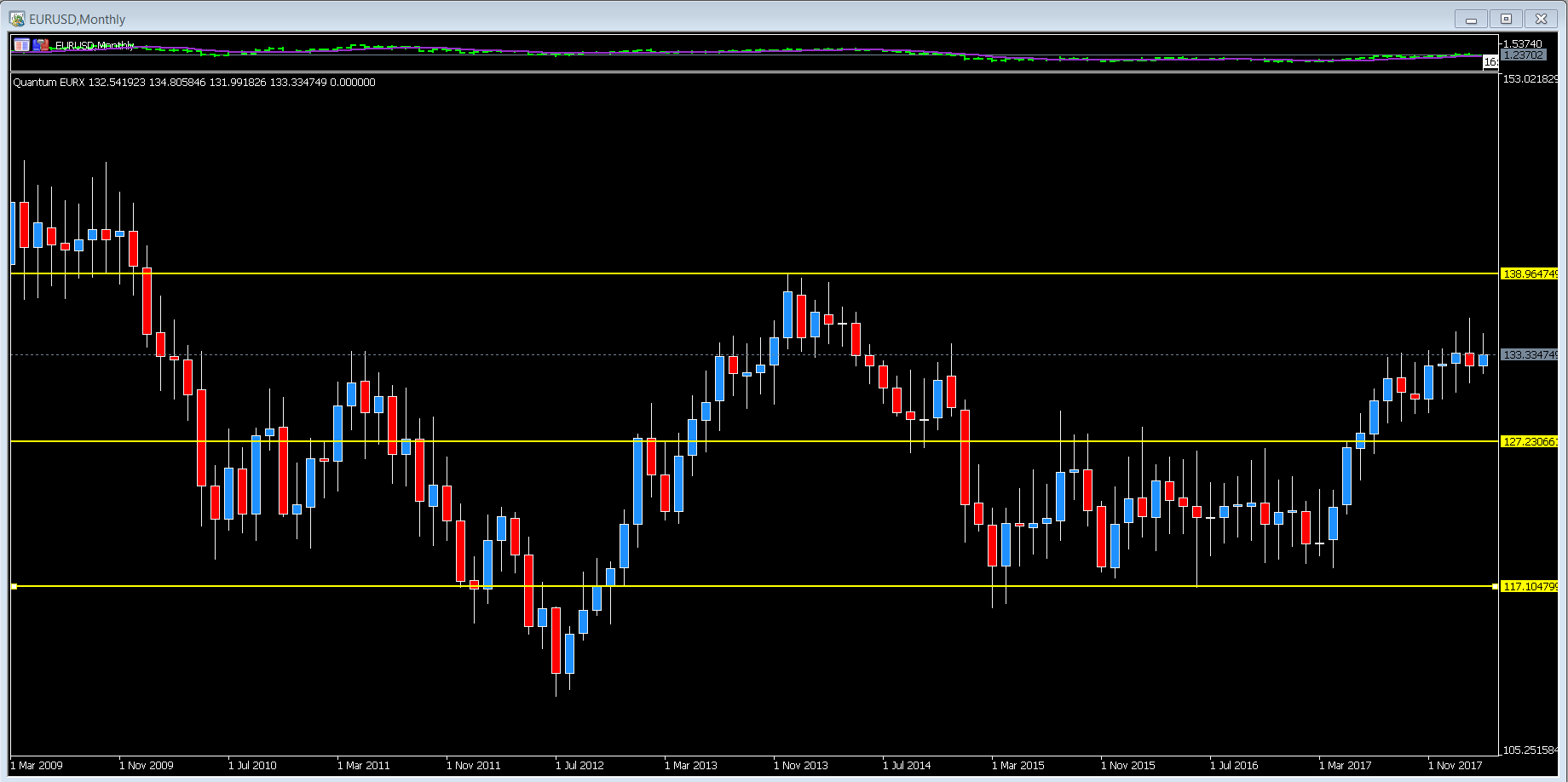 Moving to the euro index and in particular the monthly chart, where the candles are suggesting both potential weaknesses as well as a degree of indecision as evidenced by January and February's candles, which are both long-legged dojis. And with this month's candle so far contained and trading within the spread of February's candle, we may see the euro come under further pressure.
Disclaimer: Futures, stocks, and spot currency trading have large potential rewards, but also large potential risk. You must be aware of the risks and be willing to accept them in order to invest in ...
more