Bi-Weekly Economic Review: Same Old, Same Old
We see nothing in our market indicators to reflect a big change. The yield curve did steepen by 10 basis points since the last update but the overall trend is still obviously flattening.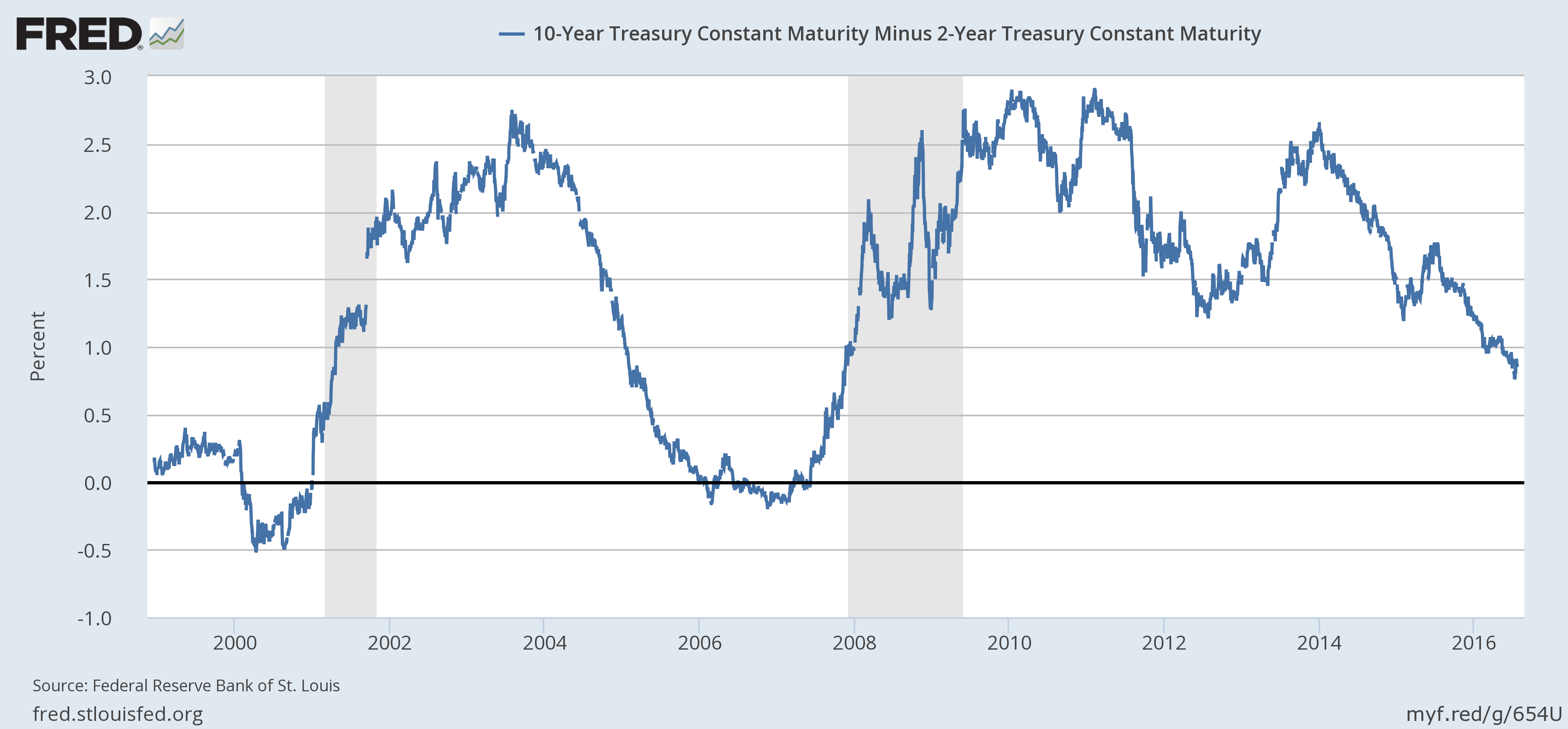 Inflation expectations did rise over the last two week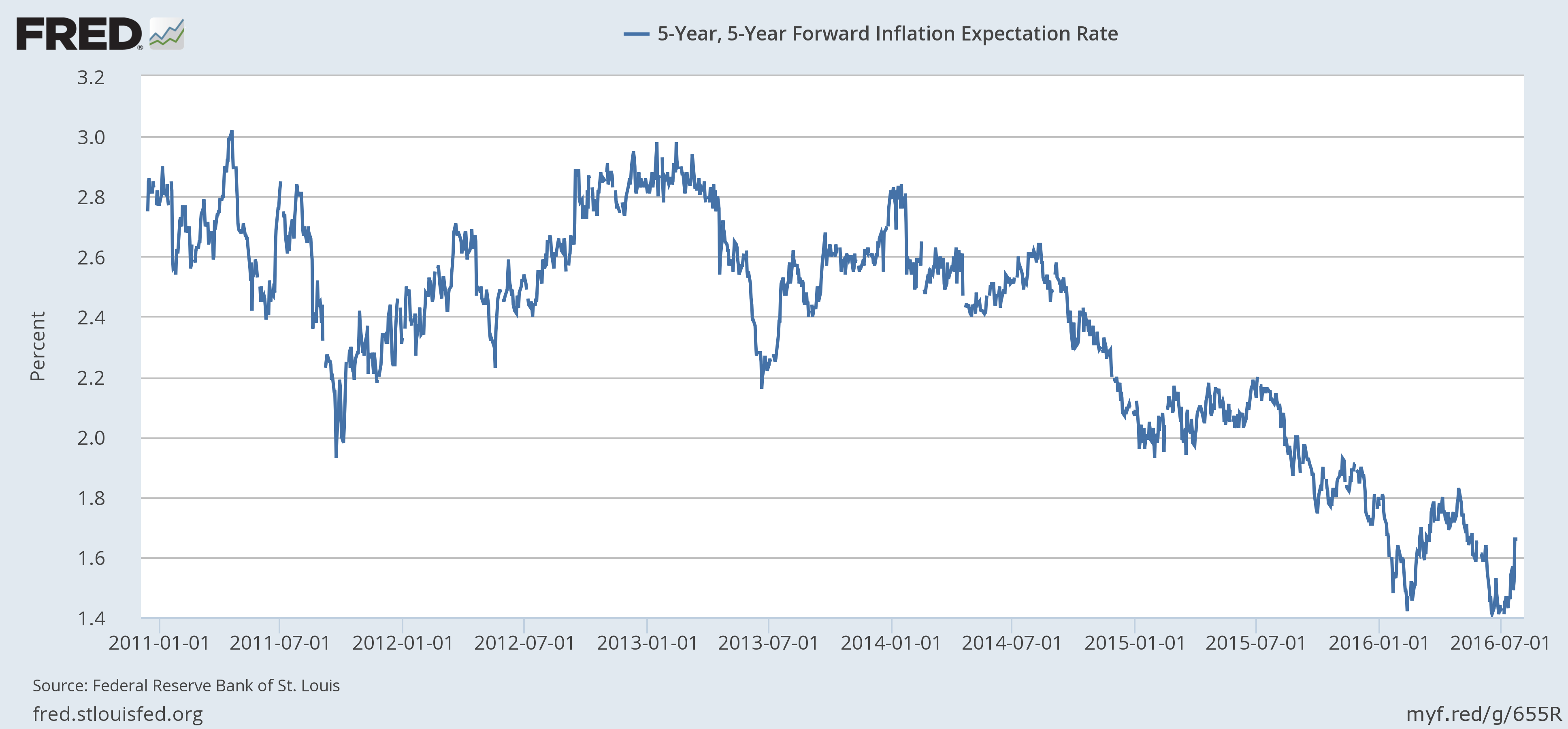 And real rates rose as well, an indication that there has been a slight rise in real growth expectations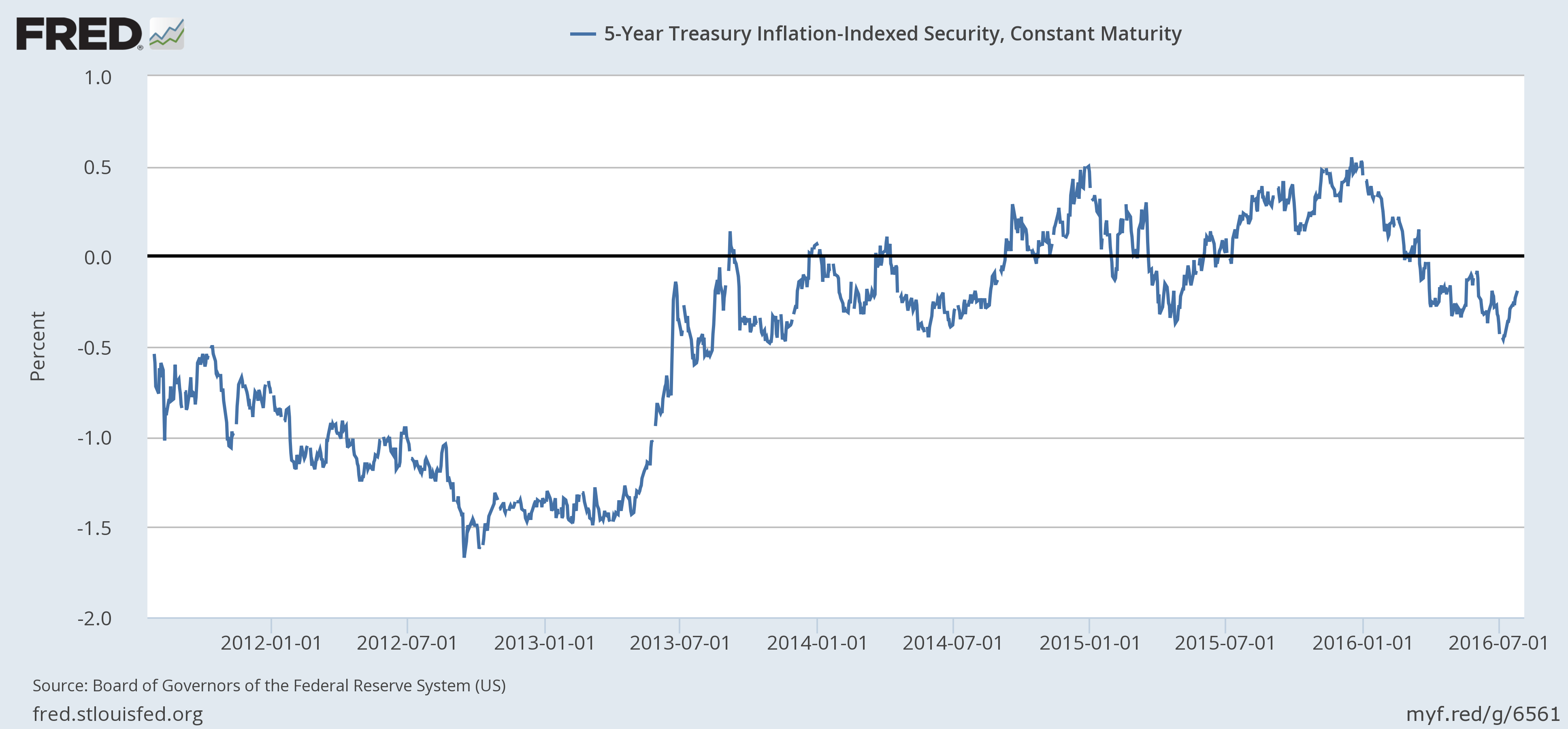 It doesn't appear to me though that the trend on either of these has changed, just so much noise based on some slightly better than expected data and Fed jawboning.
Credit spreads have narrowed further but are still indicating some stress: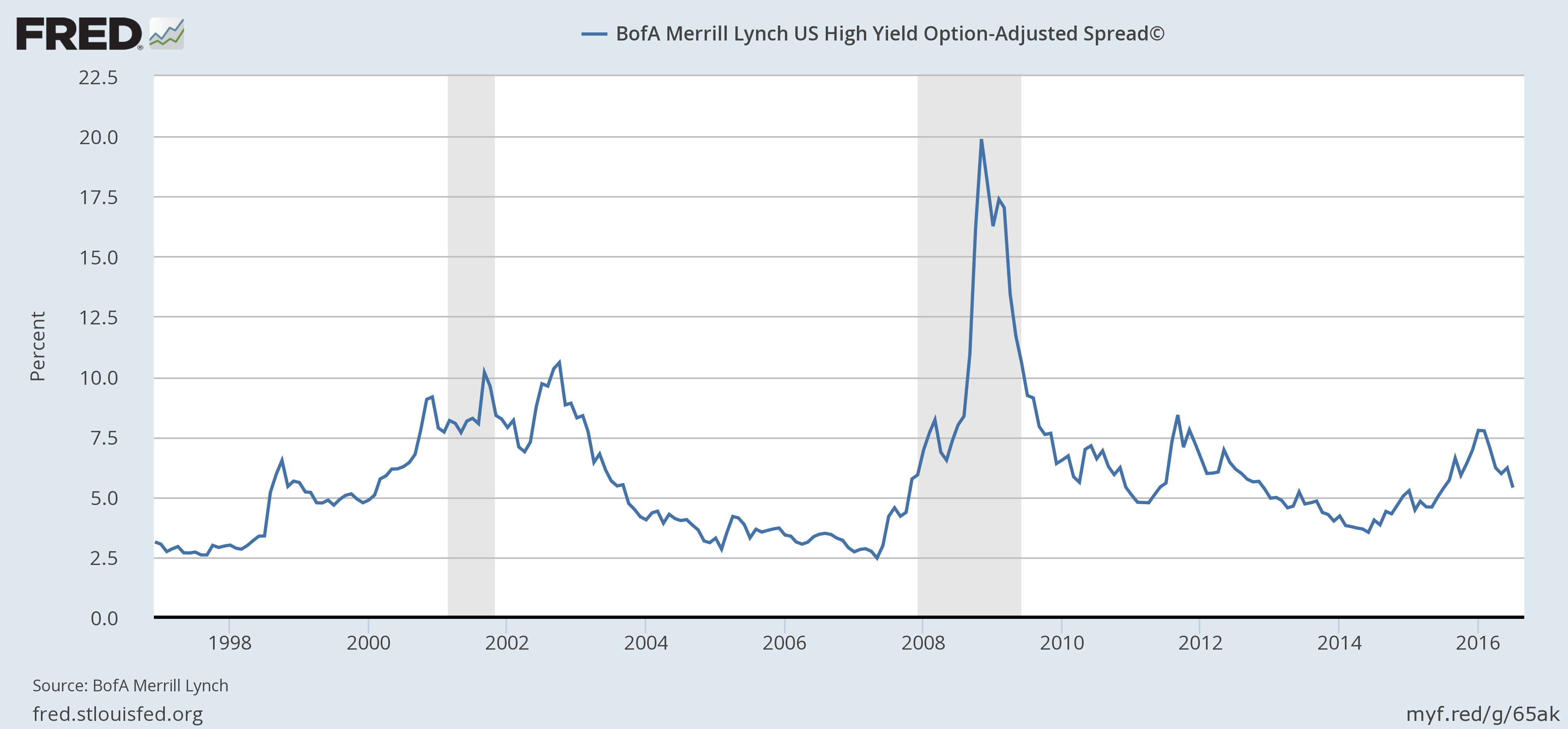 The 10 year Treasury yield, as would be expected from the above, has risen over the last couple of weeks. But the trend is very obviously still down and this looks, so far, like nothing more than a small correction of the larger downtrend.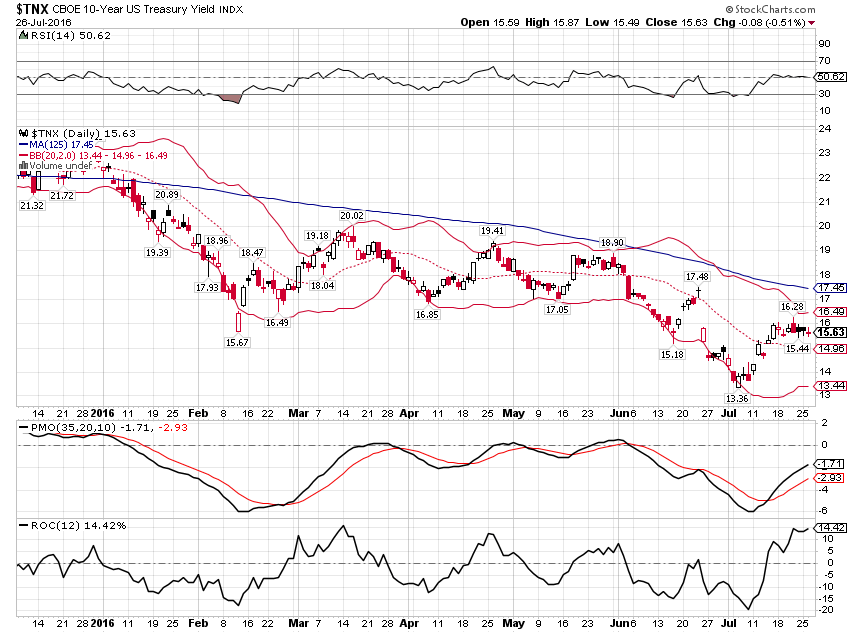 The dollar also reflects a slight shift to optimism about growth but in the bigger context doesn't mean much.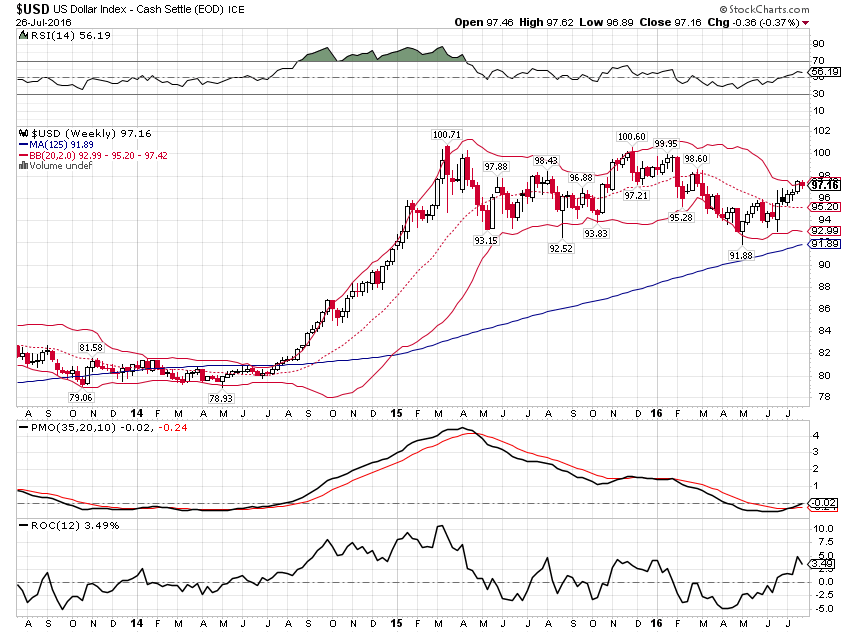 A higher dollar also means lower commodity prices which is usually a positive. But remember most of the stress earlier this year was caused by the turmoil in the energy sector caused by lower oil prices. One hopes that oil companies have adjusted to lower prices – at least the ones that could – but if the dollar keeps rising and commodities falling there may be another shoe to drop in the mining/energy sectors. I don't expect the dollar strength to continue but that might depend on what the Fed has to say later this week.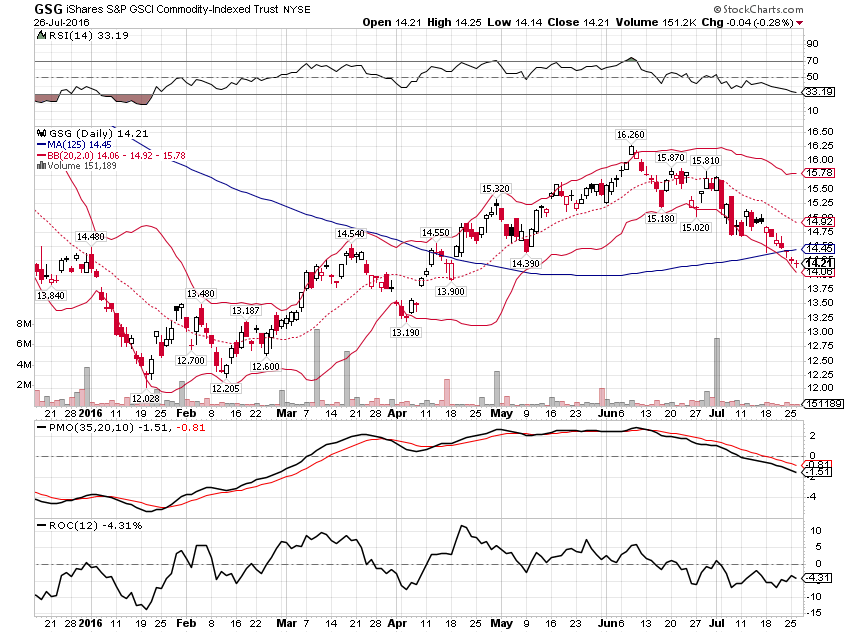 Gold pulled back too but the uptrend looks intact to me. Capital flowing into gold is not a positive sign for future growth.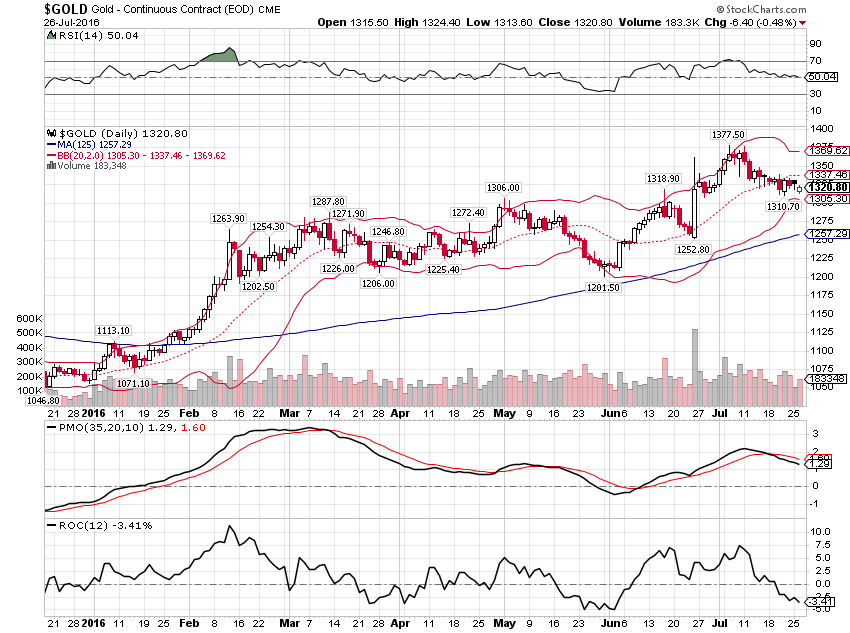 There has been a slight uptick in growth and inflation expectations since the last update but overall I don't think there has been much change in the economic outlook. I'm not sure the Fed will see it that way in their meeting though. They still want to raise rates if for no other reason than to have room to cut them when the next recession arrives. A recession that will probably arrive sooner than if they don't hike rates but at least they'll be able to cut them when it does. Or something like that; no one said logic was the Fed's strong suit. In any case, they may see the recent minor uptick in activity – and a stock market near all time highs – as a good reason to prepare the market for another rate hike. Of course, their "preparation" will probably impact the market so much they'll chicken out when the time comes but that probably won't stop them from trying. Oh what a tangled web we weave when first we practice to forward guidance.
Disclosure: This material has been distributed for ...
more