US Consumer Credit Rises For The First TIme Since The Covid Crisis
After three months of record declines, total US consumer credit posted its first increase in the month of June since the COVID crisis, rising by a modest $8.9 billion, below the $10 billion expected, but the positive print since February nonetheless.
(Click on image to enlarge)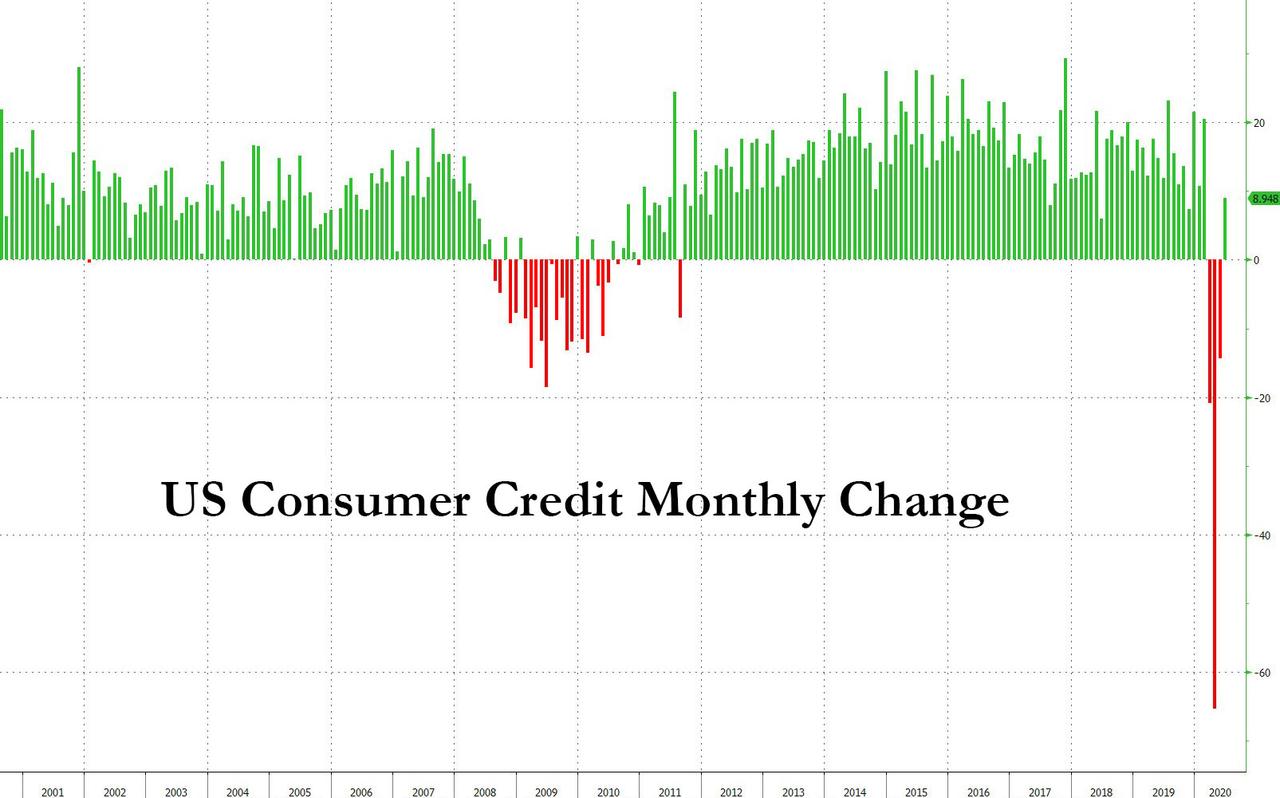 In total, June consumer credit rose 2.6% at an annual rate to $4.125 trillion up from $4.116 trillion in May, according to the latest G.19 statement.
Broken up into its components, revolving credit actually posted another modest drop, but nothing compared to the record credit card repayment seen in April when credit card balances shrank by nearly $60 billion.
(Click on image to enlarge)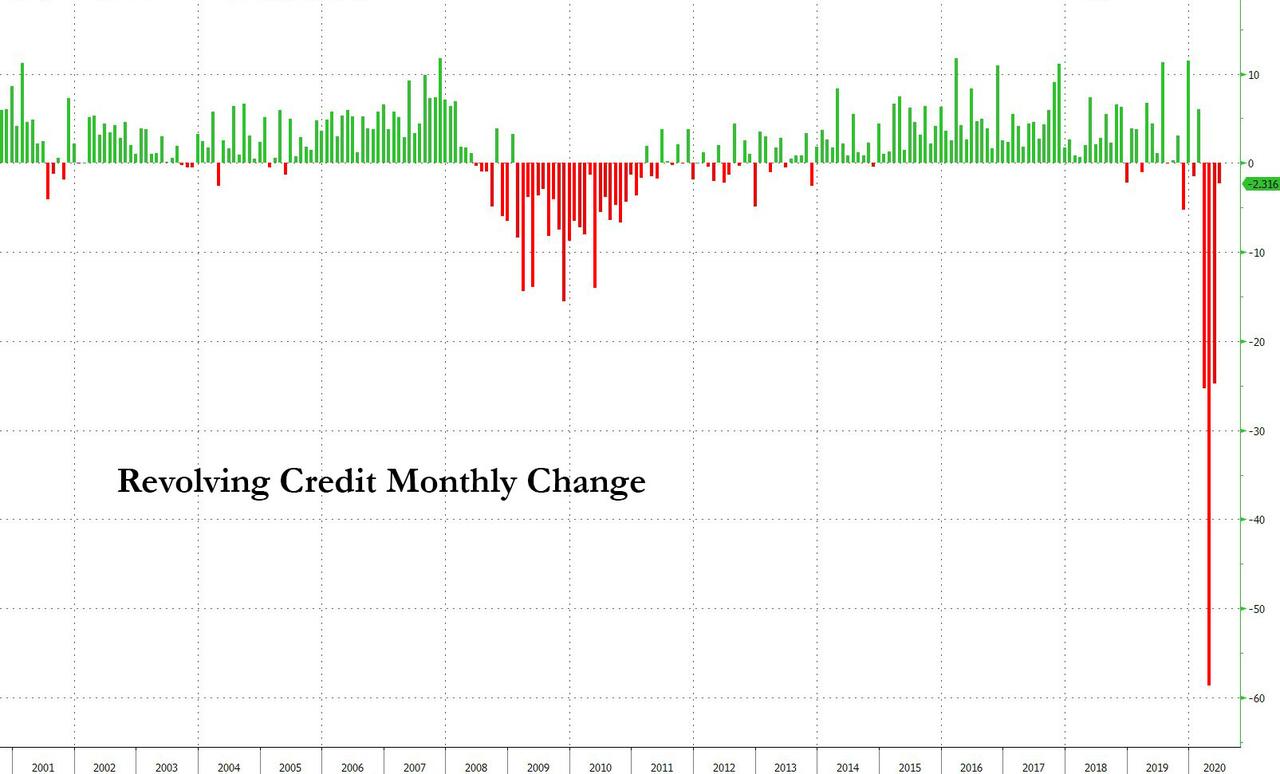 Meanwhile, the trend higher in auto and student loans, i.e., non-revolving credit, continued apace rising by $11.3BN in June after a $10.3bn increase in May and a rare contraction in April.
(Click on image to enlarge)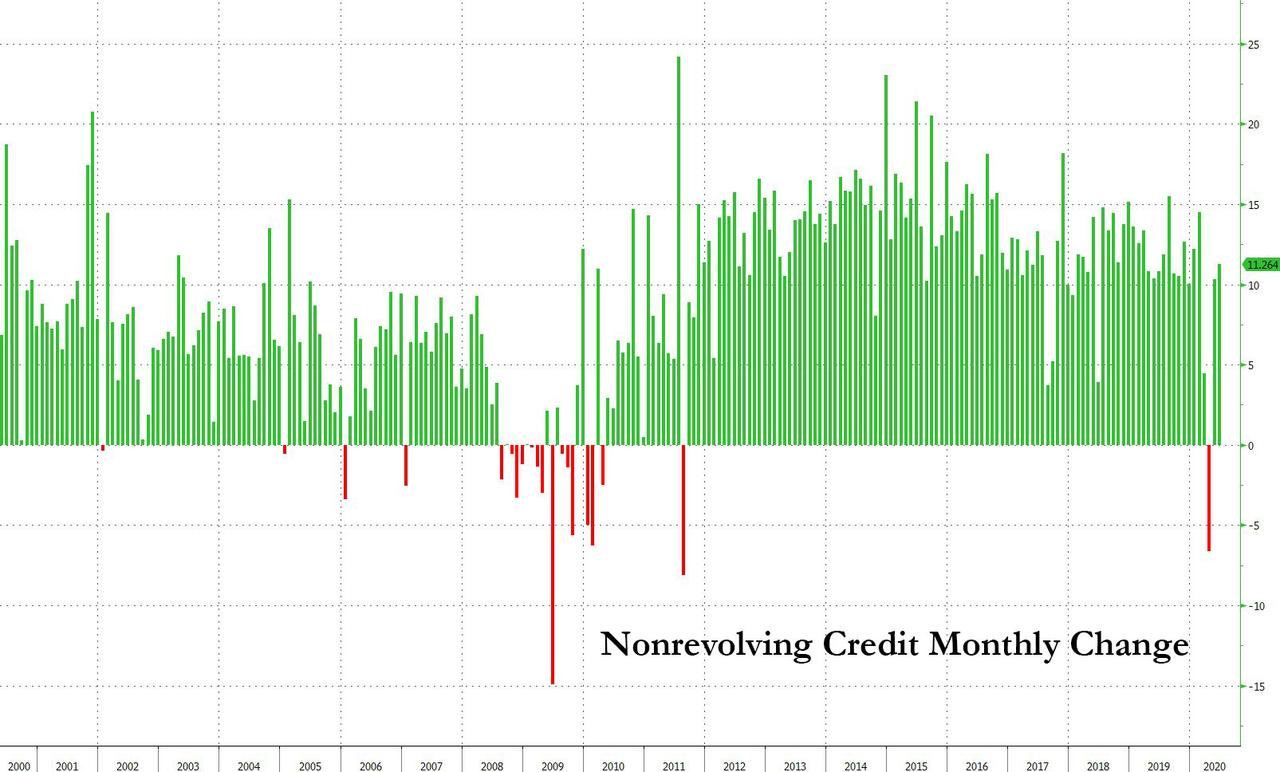 Finally, when looking at the biggest component of US household debt after mortgages, namely auto loans, and student loans, it's as if nothing every happened, with both series hitting new all-time highs.
(Click on image to enlarge)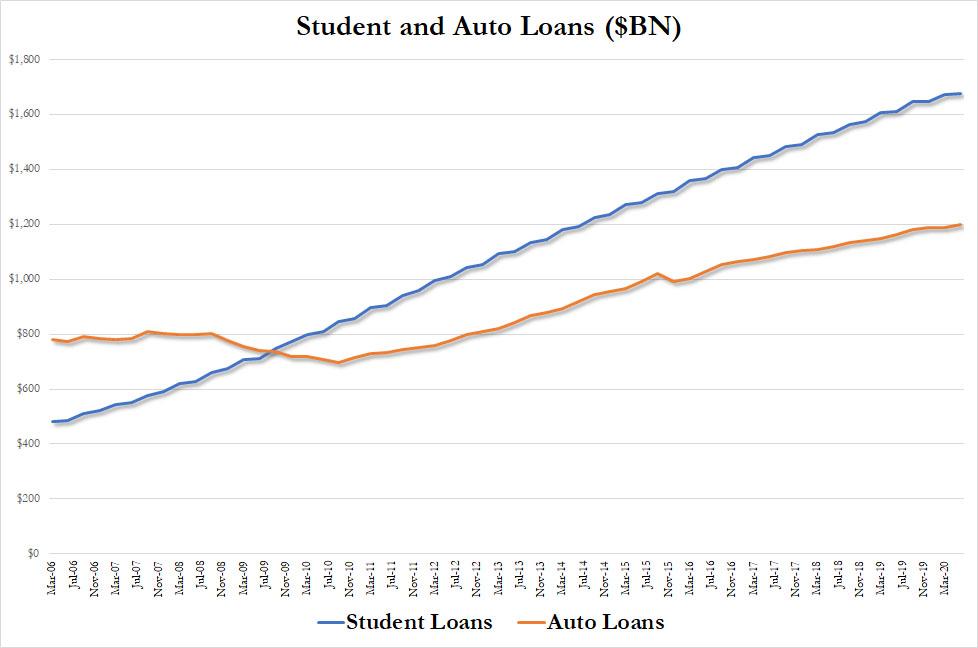 With total credit now once again positive, and revolving credit likely having gone green in July, it appears that life in America - where virtually everyone spends well beyond their means - is back to normal. At least until the next forced state shutdowns a few weeks from now to ensure that the economy is in complete shambles by the time Nov 3 rolls by.
Disclaimer: Copyright ©2009-2020 ZeroHedge.com/ABC Media, LTD; All Rights Reserved. Zero Hedge is intended for Mature Audiences. Familiarize yourself with our legal and use policies every time ...
more