The One Way To Stay "Long" In A Down Market - Un-Beta Part III
No one knows if this market will continue to move ahead or stall out. But I think it bears considering a bit of perspective on what we mean when we discuss "this market." With a capitalization-weighted index like the S&P 500, the market can consist of deceptively few issues and provide a poor benchmark against which to measure your own results.
In 2015, for instance, four S&P tech stocks - Facebook (FB), Amazon (AMZN), Netflix (NFLX), and Google (GOOGL) (the "FANGs") - were responsible for $450 billion of growth in market cap. Pretty wonderful! You don't remember that? You thought 2015 was a wasted year in terms of gains, with the S&P 500 finishing almost flat?
You're correct. But the four stocks above did contribute $450 billion in market cap growth. That's because, as a group, the other 496 stocks in the S&P collectively lost even more in capitalization. If you owned just the four FANGs, you had a mighty fine year. If you owned none of them, but all the others - not so much.
Let's use AMZN as an example. Amazon's market capitalization today is over $325 billion, larger than the combined market values of Walmart (WMT), Target (TGT), and Costco (COST). These three "old economy" firms reported trailing twelve month GAAP net income of just under $17 billion, while Amazon's net income was… an underwhelming $328 million. Of course, I think we can all agree that we buy stocks for what we believe they will be worth in the future, and I imagine Amazon the company will show increasing revenue in the future! However…
As of today, Amazon trades at 501 times earnings per share. While I believe AMZN will continue to earn more revenue every year and may translate that into earnings, if the PE it is rewarded with for that future growth slips to only, say, 400 times earnings per share without any increase or decrease in actual earnings, that would mean a 20% drop in stock price from 626 to 501. Heaven forbid if, in a down market, it would slip to only 300 times earnings; that would take the share price in this example to 375.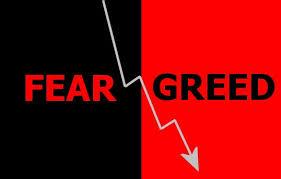 It gets worse. As of April 1, 2016, the aggregate price/earnings ratio for stocks in the small cap Russell 2000 index is zero; those 2000 stocks (taken as a group) effectively had no earnings over the past 12 months.
On the off chance that current valuations, combined with current revenues and real earnings, might not end well, we placed roughly half our assets into the above-mentioned yield and fixed income alternatives.
But of course there is a sucker born every minute and we've seen greater fool markets before that lasted beyond any reasonable connection to reality. (It seems the supply of Greater Fools is bigger than anyone imagined back in, say, 1998.) So in the event this one does continue, roughly half our asset base is still long - sort of.
Disclosure: The author wrote this article, and it expresses his own opinions. The author is not receiving compensation for it. The author has no business relationship with any ...
more