Why The Allbirds IPO Buzz Doesn't Make It A Buy
The Allbirds IPO filing came on June 29 and valued the company at $2 billion. Traders will see Allbirds stock on the New York Stock Exchange soon. The question is - will they want to buy? Sure, everyone wants to see about investing in a talked-about brand like Allbirds. But "story stocks" like these always come with a problem.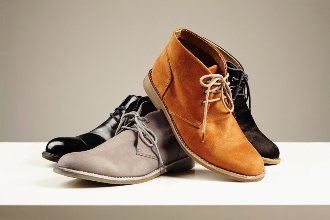 Stocks that make headlines can often be pumped to insane levels leading up to the IPO, only for early investors to find out the stock price did not reflect the company's real value. Let's find out whether or not Allbirds fits that category.
What Is Allbirds?
Allbirds made a name for itself by pitching environment-friendly shoe designs. The sustainable materials used to make its shoes include sugarcane, crap shells, trees, sheep's wool, and more. It leans hard into the sustainability theme, boasting 100% carbon neutrality over the last two years.
The name of this San Francisco-based company is a wink to New Zealand, a country famous for having no native land mammals. This is likely courtesy of founder Tim Browh, an ex-soccer star for New Zealand.
Allbirds is still very young. Brown and engineer Joey Zwillinger partnered to found the company just five years ago. Yet, for such a short time, Allbirds garnered notable success. Most notably, it partnered with Adidas (ADDYY) to create "the world's lowest carbon footprint running shoe." Yes, it actually measures the amount of carbon emitted from producing each shoe and seeks to reduce that number.
This Adidas partnership was its first attempt at limiting the carbon from developing a performance shoe. More recently, Allbirds joined forces with a company called Natural Fiber Welding to bring a plant-based leather to market.
Allbirds wants other fashion labels to get in on the sustainability action as well. It invites other companies to use its Carbon Footprint Calculator in a campaign telling the fashion industry: "Don't hide your pollution."
Disclaimer: Any performance results described herein are not based on actual trading of securities but are instead based on a hypothetical trading account which entered and exited the suggested ...
more