Wow! Talk about a panic! Look at the shift from bullish to bearish sentiment that happened in this week's survey (chart below). 78% of independent investors can't even imagine that the market will be higher in six months time.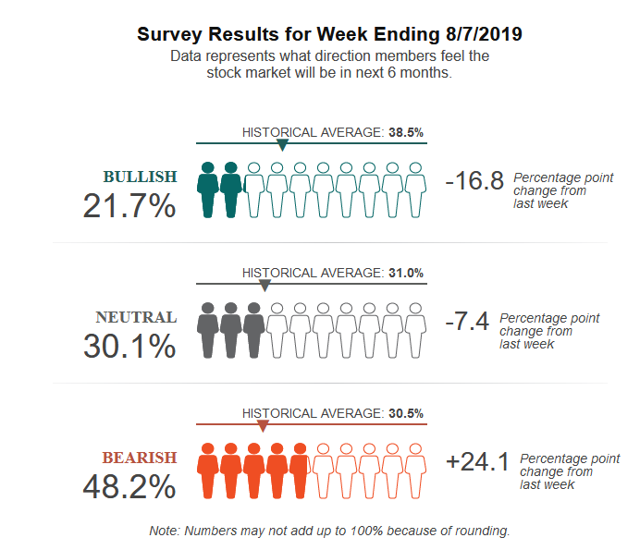 The bear-minus-bull differential has spiked down to -26.5%, a level that corresponds to SPX lows (blue pointer on the chart).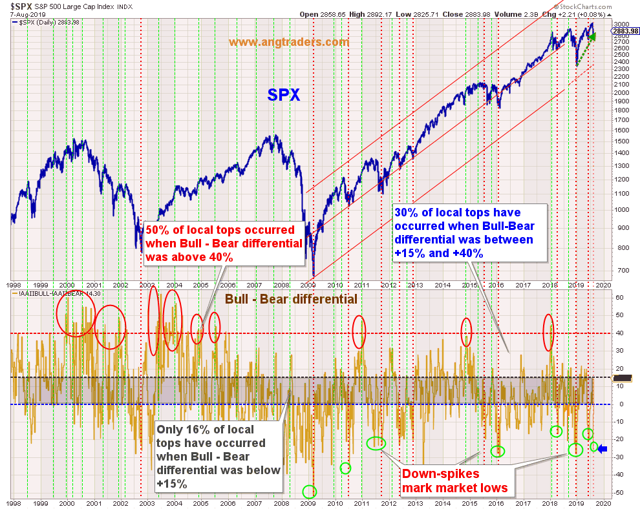 Down-spikes in bull sentiment and up-spikes in bear sentiment have led to rallies five out of the last five times (char below).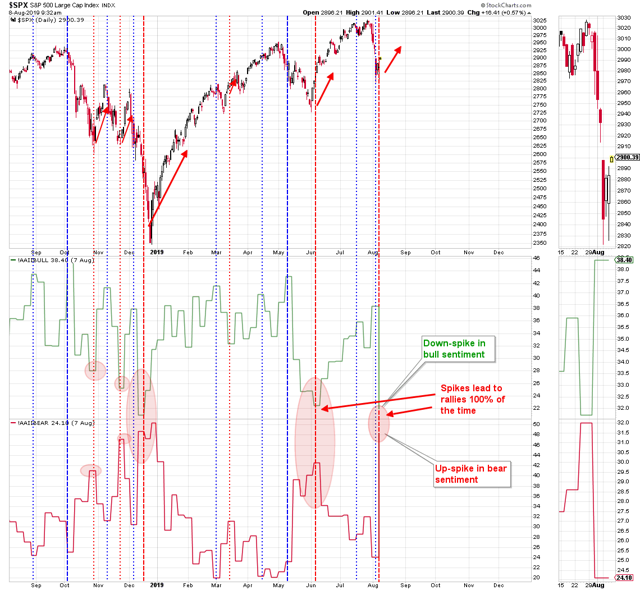 The counter-trend, that we pointed out a couple of weeks ago, did predict a pullback within the on-going normal rally pattern (chart below).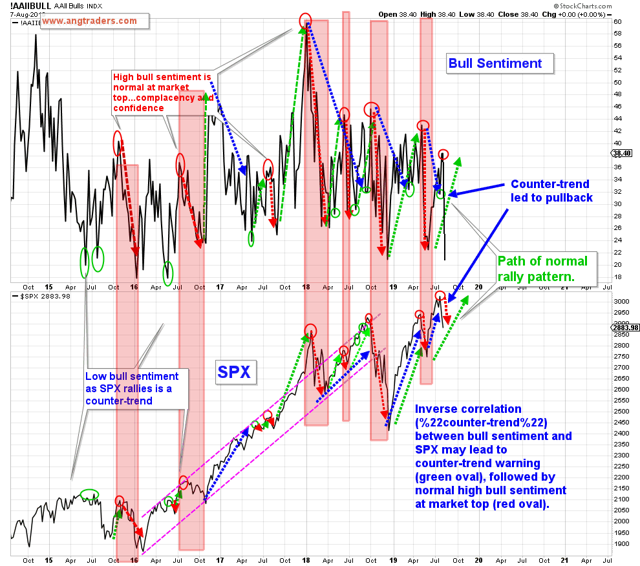 There is too much fear for this to be a top in the market.