These 15 AI Stocks Are Developing Quantum Computing Capabilities
Image Source: Unsplash

A number of companies are developing quantum capabilities and the top stocks at this convergence of AI and quantum computing (QC) have a realistic opportunity of soaring in the next few years. This article provides an explanation as to what quantum computing is all about, its merits and a list of 15 major companies building quantum computers.

What is Quantum Computing?
In a nut shell, the better the computing power, and the more data, the better a model will perform and, as such, the race is on for companies to radically upgrade the computing power of their AI models. That's where "quantum computing" comes in. Check out this video on Quantum Computing: 4 Things You Need to Know.
"Classical mechanics" explain how and why things work but the discovery of the electron unveiled a new world of super-small things that has its own set of rules known as "quantum mechanics".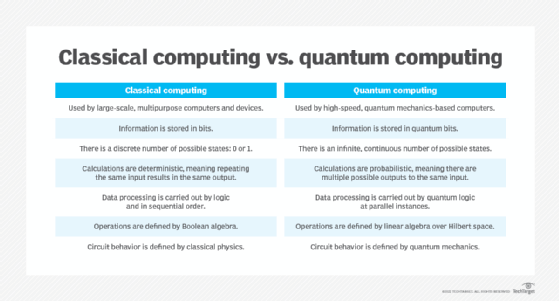 AI is the biggest technological paradigm shift since the internet. In the early 1990s internet stocks started outperforming all other sectors in the market – and they didn't stop outperforming for a whole decade: a $10,000 investment in Oracle (ORCL) in 1991, for example, would have turned into $900,000 (890%) by 1999, a $10,000 investment in Cisco (CSCO) would have turned into $1.4 million (+1,390%) and a $10,000 stake in Qualcomm (QCOM) would have grown to over $1.5 million (+1,490%). The current convergence of AI and quantum computing have a realistic opportunity of experiencing the same type of returns in the next 10 years.
Here's a list of a number of companies building quantum computers, a description of their efforts and successes and their stock performances year-to-date (YTD), market capitalizations and stock prices as of the end of July.

The above 15 stocks were up 49.1% as of the end of July so there could well be considerable room to run in the months and years to come.
To take full advantage of what is coming down the pike consider investing in one or more of the stocks highlighted in this article. Naturally, it is imperative that you do your own due diligence before making a decision to do so as my comments are not a recommendation, per se. I hope this article has made you aware of the opportunities.
You also might want to consider investing in the Defiance Quantum ETF (QTUM) which provides exposure to companies on the forefront of machine learning, quantum computing, cloud computing, and other transformative computing technologies. It consists of 71 such stocks and is up 35.2% YTD.
---
More By This Author:
These 9 Fringe ETFs Ranged From +23% MTD To -8%
These 10 AI Stocks Are Up An Average Of 99% In Last 3 Months
July Summary: Largest Cannabis MSOs Declined 4%; Now -23% YTD
Disclosure: None
Visit munKNEE.com and register to receive our free Market Intelligence Report newsletter (sample more