The 5 Most Important Charts To Kick Off Earnings Season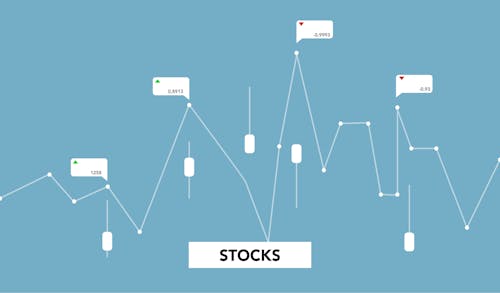 Image Source: Pexels

Second quarter earnings season is finally here. First quarter was supposed to be dramatic due to the banking crisis, but instead, it was fairly typical. No actual drama ensued.
The big banks will lead off earnings season, as usual, with JPMorgan Chase and Citigroup leading the pack. But those aren't the earnings charts to watch this week. I'll be watching a group of five companies that represent a diverse look at the economy. Several of them have strong momentum this year. Will that continue?
They all have solid earnings surprise histories as well. But the beat isn't going to matter much this quarter. Guidance is the name of the game as the Street is looking for any clues to the US economy, a possible recession, and whatever else may be on the near-term horizon.

5 of the Most Important Earnings Chart this Week
1. Delta Airlines, Inc. (DAL - Free Report) has missed on earnings three of the last four quarters. But the Street doesn't care as Delta Airlines has recently reported strong bookings. Shares have popped in 2023 and are up 48.4%. Delta Airlines is cheap, with a forward P/E of just 7.7. Is it time to buy Delta Airlines?
2. PepsiCo, Inc. (PEP - Free Report) hasn't missed on earnings in 5 years. What an impressive track record. That includes the quarter when the pandemic hit. PepsiCo is a true earnings all-star. Shares are up 63% over those 5 years. PepsiCo is not a cheap stock. It trades with a forward P/E of 25. Is PepsiCo too hot to handle?
3. ConAgra Brands, Inc. (CAG - Free Report) has beat 5 quarters in a row. Shares haven't participated in 2023's rally, however. ConAgra shares are down 14.4% year-to-date. It's cheap, though, with a forward P/E of 11.7. ConAgra also pays a dividend, currently yielding about 4%. Is ConAgra a hidden value gem?
4. Cintas Corp. (CTAS - Free Report) has beat every quarter for 5 years. That's an incredible record for this uniform company. Cintas is trading near 5-year highs and is up 145% over that time period versus just 73.7% for the S&P 500. You won't get Cintas cheap though. It trades with a forward P/E of 34.3. How much more does Cintas have left in the tank?
5. Fastenal Co. (FAST - Free Report) has beat 13 quarters in a row. It's last beat was just before the pandemic started, in early 2020. That's an impressive earnings surprise streak. Shares of Fastenal are up 24.6% year-to-date, easily beating the S&P 500, up 14.8%. Fastenal pays a dividend, yielding 2.4%. But it's not cheap. It trades with a forward P/E of 29. Will Fastenal beat again in Q2?
Video Length: 00:10:03
---
More By This Author:
Bull Of The Day: PPG Industries
How To Avoid The Most Common Investing Mistakes
Bull Of The Day: American Woodmark
Disclaimer: Neither Zacks Investment Research, Inc. nor its Information Providers can guarantee the accuracy, completeness, timeliness, or correct sequencing of any of the Information on the Web ...
more