The 5 Most Exciting Stocks For 2023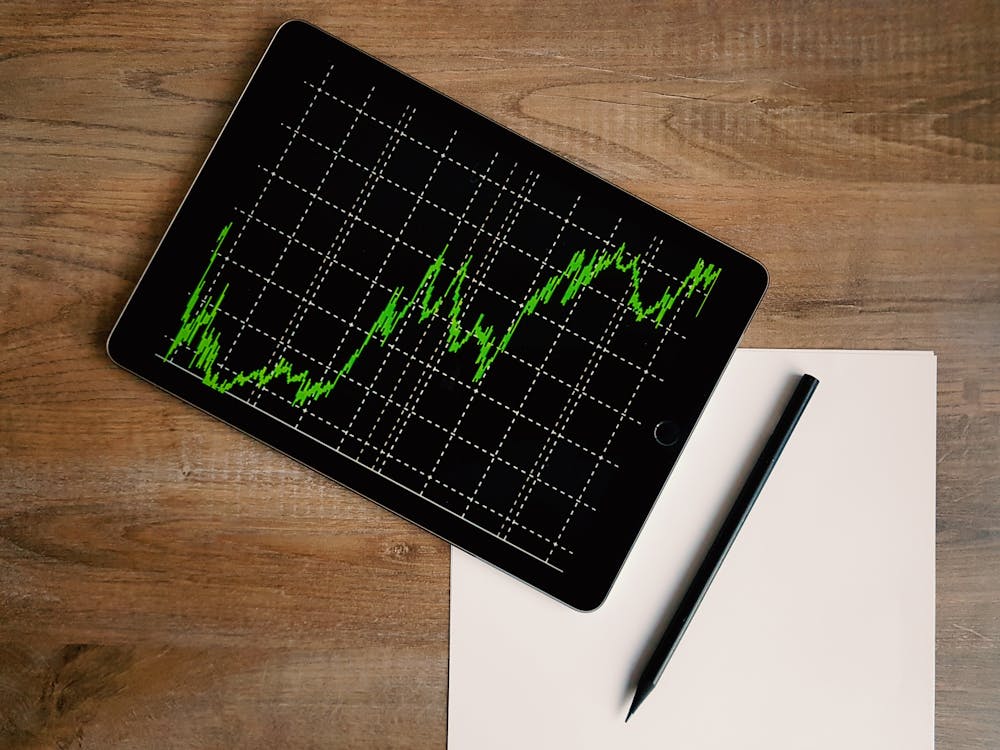 Image Source: Pexels
With everyone focused on the FANGMAN stocks and their earnings, it's easy to overlook other industries where things just may not be as volatile and earnings are expected to rise next year.
Many are wondering if the FANGMAN stocks are values. But why not look for true value stocks that Wall Street is ignoring?

Banks are the Cheapest in Decades
We recently did a podcast on the banks, which included looking at those with a low P/B ratio. But she decided to take another look after seeing Wells Fargo bank analyst, Mike Mayo, interviewed on CNBC. He couldn't have been more excited for the outlook on the big banks over the next 12 to 18 months.
He said the banks were their cheapest in 20 years. And he wasn't worried about a recession, saying it would be the best recession for the banks in the last century.
Those are some heady words. But after 14 years in the wilderness, could it finally be time for the banks to shine?
5 Big Banks for 2023
1. Bank of America (BAC - Free Report)
Mike Mayo has said his favorite big bank is Bank of America. It's also one of Berkshire Hathaway's largest equity holdings.
Bank of America is cheap, with a forward P/E of 11. It also has a low P/B ratio of 1.2.
While earnings are expected to decline 10% this year, the Zacks Consensus is looking for earnings growth of 17% next year.
Should Bank of America be on your short list?
2. US Bancorp (USB - Free Report)
US Bancorp is a Minneapolis-based regional bank. Shares of US Bancorp have dropped 24.5% year-to-date.
It's cheap, with a forward P/E of just 9.5. US Bancorp also pays a dividend, currently yielding 4.6%.
Is US Bancorp a hidden gem?
3. JPMorgan Chase (JPM - Free Report)
JPMorgan Chase is the highest-ranked large bank stock. It's a Zacks Rank #2 (Buy) stock but there aren't any big banks with a Strong Buy rank.
Shares of JPMorgan Chase are off their recent lows but are still down 21.7% year-to-date. It remains cheap, as well, with a forward P/E of 10.5.
Is JPMorgan Chase on sale?
4. PNC Financial (PNC - Free Report)
PNC Financial is a Pittsburgh-based regional bank. Shares of PNC Financial are down 19% year-to-date.
It has a forward P/E of just 11.3 and pays a dividend of 3.7%.
Should PNC Financial be on your short list?
5. KeyCorp (KEY - Free Report)
KeyCorp is a Cleveland-based regional bank. KeyCorp shares are also down this year, falling 22.9%.
It, too, is cheap, with a forward P/E of just 8.3. KeyCorp pays a juicy dividend, yielding 4.4%.
Is KeyCorp flying under the radar?
---
More By This Author:
Five Intriguing Earnings Charts
Do You Dare Buy Retail Stocks Right Now?
Bull Of The Day: Exxon Mobil
Disclaimer: Neither Zacks Investment Research, Inc. nor its Information Providers can guarantee the accuracy, completeness, timeliness, or correct sequencing of any of the Information on the Web ...
more