The 3 Most Shorted Stocks That Could Be The Next GameStop
The story reads like a thriller novel.
Traders who hang around a Reddit board called WallStreetBets have been getting together to make bets on a bunch of stocks over the last few years. One of those stocks was GameStop Corp. (NYSE: GME).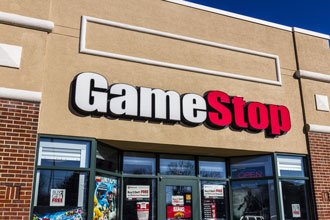 One of these would-be traders noticed that shares of GameStop were heavily shorted.
Very heavily shorted.
The Reddit traders started buying the stock and short-dated call options to drive out the shorts.
You see, when traders sell a stock short, they borrow the shares, sell them, and then plan to rebuy them later at a lower price, netting a profit. But when share prices start climbing, they're forced to cut their losses and buy back the stock at a higher price or else risk financial ruin. This is called a "short squeeze," and the buying from it, called "short-covering," also helps push the share price higher.
When you see a stock with a lot of short positions and a rising price, then the coming short squeeze can be a big catalyst to shoot the stock price higher.
And that's exactly what happened with GameStop.
The stock has gained over 1,500% based on nothing more than aggressive buyers in the last month.
The business did not get better. GameStop did not turn an unexpected profit. A bunch of folks who troll the Internet combined forces to push out the shorts at a catastrophic cost.
A $12 billion hedge fund had to look for new backers after losing a fortune of its GameStop short position.
While the Internet's frenzy over GameStop has turned it into the biggest story on Wall Street today, short squeezes are a real catalyst.
Today, we're going to show you the three of the most shorted stocks with the biggest chance of a short squeeze pushing shares higher over the next few months.
Take a look…
Most Shorted Stocks to Trade
AMC Entertainment
AMC Entertainment Holdings Inc. (NYSE: AMC) has to be on the list.
As we said last week, if it could get financing, this stock could be a 10-bagger in no time. No one expected CEO Adam Aron to be able to raise the cash he needed to keep his chain of movie theatres open until the end of the year. He was able to borrow another $411 million against AMC's European assets and sold $506 million worth of stock.
Disclaimer: Any performance results described herein are not based on actual trading of securities but are instead based on a hypothetical trading account which entered and exited the suggested ...
more