E

Tesla: Short Squeeze Of The Century
Tesla: Short Squeeze Of The Century
Tesla (TSLA) is often referred to as the "short of the century". However, little credence is given to the possibility of Tesla becoming the short squeeze of the century instead. And despite being one of the best performing stocks in America over the last 8 years Tesla remains the most heavily shorted company in the U.S. today.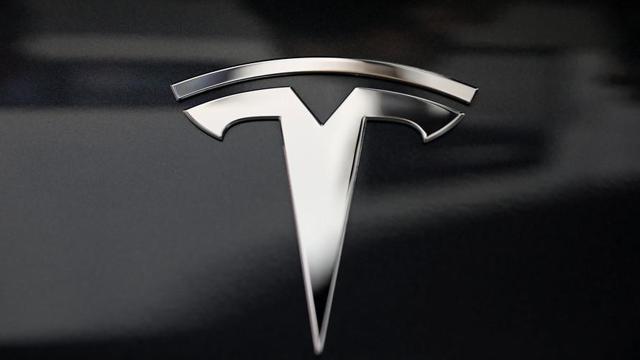 Source: MarketWatch.com
Tesla's share price has increased by 1,665% since the company's stock IPOed at $17 in 2010. Yet, the amount of money actively betting against this company seems to grow in perpetuity over time. Currently, there are over 38 million shares sold short in Tesla's stock out of 170 million shares outstanding. This means that roughly 22% of all outstanding shares are sold short right now. Moreover, out of the 125 million float (shares available for trade) a staggering 30% are short positions. This means that short sellers are currently wagering an unprecedented $11.5 billion against the controversial company right now.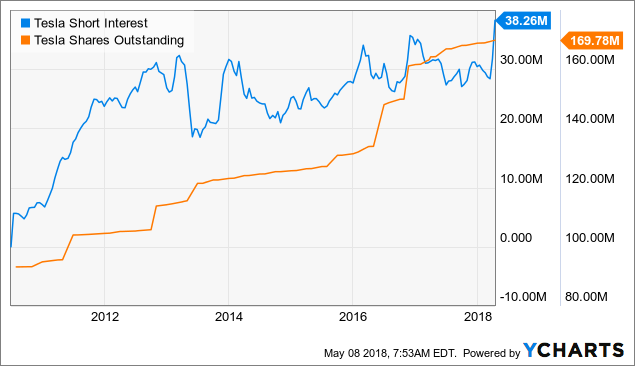 TSLA Short Interest data by YCharts
But what if Tesla demonstrates to investors that it can indeed operate as a profitable enterprise on a global scale? In this case, a combination of increased buy interest coupled with a frenzy to close out short positions could create a significant short squeeze that would likely catapult Tesla's stock much higher from here.
What the Bearish Argument is Predicated On
The bearish argument is predicated on several assumptions, without which the negative thesis effectively falls apart.
1. Tesla has never been profitable and it never will be profitable– Not to pick threads but Tesla had produced 2 quarterly profits throughout its relatively short history as a publically traded company. More importantly, just because the company has not shown strong profit potential in recent years does not mean it will remain unprofitable indefinitely.
In fact, many market participants, and company insiders believe the company will be profitable relatively soon, possibly as soon as next quarter by some accounts. Personally, I believe mid-2019 is a more realistic timeline.
2. Elon Musk cannot be trusted – Many people negative on Tesla despise the company's CEO, despite Elon arguably being one of the greatest visionaries of our time. This could be because despite over promising and under delivering many times Tesla's stock remains highly valued.
3. The Model 3 will never be produced at a profit– With negative gross margins once again this quarter I understand why some people think the Model 3 is a manufacturing disaster. However, most people are aware of the various bottlenecks, setbacks, mistakes, and other issues that have continued to plague the Model 3 segment.
Disclosure: I am long Tesla.
Disclaimer: This article expresses solely my opinions, is produced for informational purposes only, and is not a recommendation to buy or sell any ...
more