Tesla: Quietly, No FSD News Is Great News, More Bullish
Tesla (NASDAQ:TSLA) has been making a ton of headlines recently due to its inclusion in the S&P 500 (NYSEARCA:SPY). We were bullish about the stock reaction and here we at new highs. But another piece of news, the release of the beta version of the Full Self Driving software ("FSD"), is probably much more important. The release of the FSD beta will speed up the development of the software significantly and help bring full autonomy closer to reality.
Elon Musk spoke about hitting Level Five this year. Let's go.
If you've been following the release and reviews of FSD Beta, you've probably noticed that it's been relatively quiet. Since the release, no big news on crashes or problems have surfaced. Hopefully it continues and people remain safe! For us, no news is great news. With a big release like this, think about it for a second.
If you follow my work, you know I've been pretty uh bullish on Tesla, and you also know that for me, while everyone's solely focused on deliveries, for me gross margins are the key to the earnings story and the stock price.
We recently raised our price target due to FSD and it's Street leading. I'm not going to give it all away but our 12-month target has four digits to it. But I'm not going to say what it is publicly just yet but it's the Street high.
You know that our targets have hit based on our earnings models X our PE. Simple stuff, but it's been working.
FSD is all about software, so margins will be very additive. That's now starting to get included in my model.
Driving autonomy is a key part of the Tesla bull story, so it's important to understand the implications and especially the margin and so EPS implications.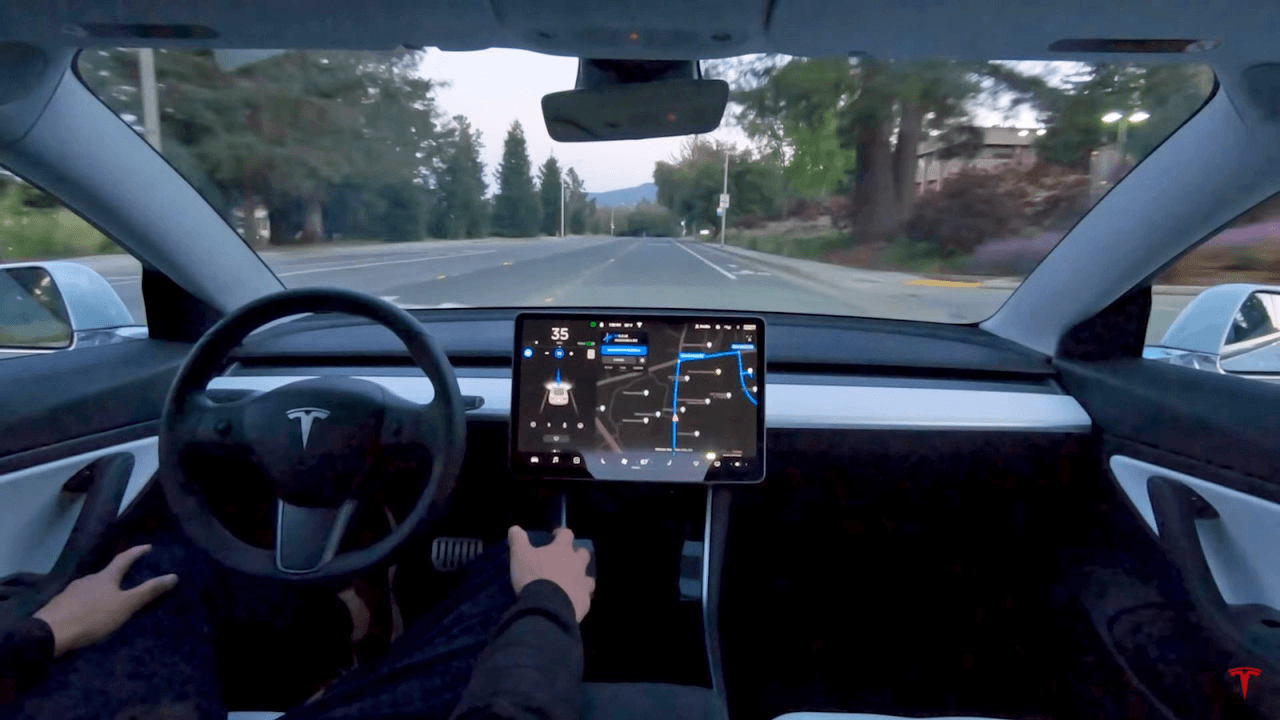 Levels of Driving Automation
Driving autonomy or self driving can refer to a wide range of actions that a vehicle can perform on its own. That's why the SAE International defines six levels of driving automation. It helps distinguish different types of autonomy. Levels 0-2 are called driver support features, while 3-5 are automated driving features.
Level 0: Features are limited to providing warnings and momentary assistance, like blind spot warnings or automatic emergency braking.

Level 1: Control of the vehicle is shared between the driver and system. The features provide steering or brake/acceleration support to the driver, but not both. The driver has to be ready to retake control. It includes features like lane centering, parking assistance, or adaptive cruise control.

Level 2: The system can provide steering and brake/acceleration support at the same time. However, the driver must still be prepared to intervene if the system fails. It includes features like lane centering and adaptive cruise control at the same time.

Level 3: The system is fully in control of the car, and the driver can focus on something else. However, the system may request that the driver take control in certain situations. An example would be a traffic jam.

Level 4: The system is fully in control of the car, and it won't request that the driver take control of the car at any time. However, it only works in certain conditions (weather, location, etc). If those conditions are not met, the driver would have to take control of the car, or the car will abort the trip and park itself. An example would be local driverless taxis.

Level 5: The same features as level 4, but it works anywhere and in any condition. The car is fully autonomous and never requires human intervention.
The chart below shows a breakdown of the levels of driving automation.
Disclosure: I/we have no positions in any stocks mentioned, and no plans to initiate any positions within the next 72 hours.
Disclaimer: All investments have many risks and can lose principal ...
more