Wednesday brought a zip into the accounts of many financial stocks thanks to a boom result from Goldman Sachs GS, which boosted its competitors' prices. Bernie Madoff died leaving some of his recent imitators looking less sinister than they in fact are and others looking stupider than they would like.
A Chinese state sector heavy debtor in both RMB and dollars, Huarong Asset Management Co, investor in distressed debt, whose chairman, Lai Xiaomin, was executed for accepting bribes early this year, appears to be ready to default as bankrupt, wrote Caixin this week. This caused conniptions among investors looking for ways to lend dollars to Chinese companies.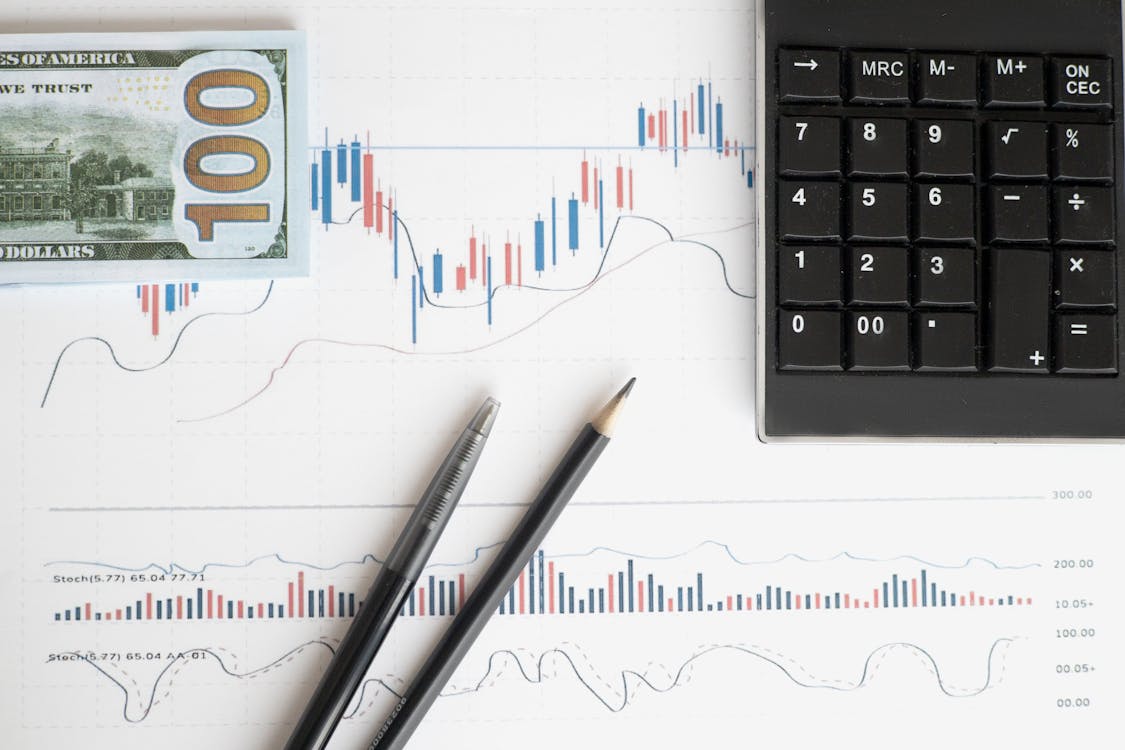 Image Source: Pexels
Financials
We have 2 reporting companies today so enough big picture news. Its small picture news, however, is quite inadequate. The stock is Standard Life Aberdeen, SLFPY its ADR, a Scotland-based fund manager, and insurance company. The company issued a 228 page 2020 result book which it naturally did not agree to post to US shareholders. However, the gist, buried on page 211, I found the data for 2020 from auditors KMPG who were backed up by Scottish local help. The numbers are not particularly unexpected, given the covid-19 outbreak. But they are manipulated in a way that exhibits contempt for the intelligence of SLFPY shareholders and customers and brings Bernie Madoff to mind.
This financial services company is in two businessuues, insurance, and asset management, including funds sold in the USA, mostly closed-end funds, a subject I write about, how I got to know the former managers of Aberdeen before the disastrous merger with Standard Life. The disaster came because other British financial firms, (banks and insurance companies) were unwilling to continue to peddle the group's UK-based open-end funds now that they were run by a competitor. The closed-end funds, however, seemed like a cool way to earn money in the US, where there are about a dozen rated by Barron's weekly. We own 2 yield funds, FAX (Aberdeen Australia Pacific Income Fund), FCO (Aberdeen Global Income Fund) both of which the Scots got through acquisition. We also own Aberdeen Japan Equity Fund, JEQ, our large-cap Japan corporate fund, to contrast with our small-cap JOF, formerly Japan OTC Fund, still its ticker symbol. But there are others for equity, both general and specialized.
The results data from page 211 are all in the home currency of Scotland, the pound sterling, and they are all in 3-digit millions without any 100s or thousands.
For 2020 adjusted earnings came in at £484 mn, off exactly £100 mn from 2019. Asset management was not as badly hit as insurance. Then adjustments were revealed to get a figure for pre-tax profits, a total sham. The tax credits received by SLFPY were huge and treated as profits along with losses from discontinued operations. As a result, pre-tax profit in 2019 was chopped to £299 mn while that for 2020 was boosted to £823 mn.
But what is on page 211 is not on the cover of the report. It gives investment performance by the funds at 66% over the past 3 years vs only 60% for the 3-years to 2019. It gives an adjusted net profit before tax of £487 mn nowhere in the above muddle, and £584 mn for 2019, as in the above paragraph. It claims International Financial Reporting Standards before tax profit in 2020 of £438 m vs a mere £242 mn in 2019. It then rather gives the game away by setting 2020 dividends at 14.6 UK pence, down from 21.6p in 2019.
How can you trust a fund manager who engages in this kind of obfuscation with its own reported results? I sold my SLFPY today at the market price of $15.95.
*Höegh LNG reported on 2020. The carrier reported flat income at $335.14 mn from prior year and operating profit before depreciation and amortization up 4% to $225.4 mn. Operating profit was up 4.8% to $113.1 mn but after-tax profit plummeted to $146,000 from prior year's $8 mn. Per-share EPS was negative 50¢, down from 30¢. Its debt barely budged but it lost heavily on cash flow from investing activity, -$15.75 mn but better than 2019's level of $183 .2 mn. However net cash flow from financing activities was negative $244.96 mn, up from negative $13.36 mn in 2019. More comment later from Joe Shaefer if he writes this up. It is not pretty but it is not fake either. We own this share not only for its dividends but also because its cold LNG cuts greenhouse gases for freight and the ships carrying it. HMLP.
*Coinbase made a stunning market debut, up 65%. We have a share that didn't discuss below. COIN.
*Lazard the fund manager is up 1.4%. It is based in Paris which appears to be a more serious overseer than Scotland. Its LGI, Lazard Global Income Fund, is up 0.44%. LAZ.
*Nasdaq hit a new high today and Investor a/b of Sweden, IVSBF, which owns a big chunk of the exchange, was up 0.66% at the opening here. But now it is down 0.24%. Sampo Oyj, SAXPY, the Finnish counterpart, was up 0.4% at the open and now at 0.33%. So it may be currencies.
*South Korean Coupang made its debut on the stock market initially down 2% but now down 2.45% at $45.95, after opening at $47. Debutants can fluctuate widely, why the smart money buys before. CPNG.
*Banco Latino-Americano de Comercio Exterieur, BLX, gained about 1% today.
*Naspers rose 1.8% as it is too smart to own Huarong. Prosus rose 1.07%. NPSNY; PROSY.
*Bank of Nova Scotia rose 0.58%. It was boosted by its virtual AGM yesterday and its 4.6% dividend. BNS.
*AAIGF, AIA Group Asia, which is broadening its insurance and fund links outside China, lost 0.27% despite being a pick for Citi brokers, presumably because of Huarong, unless I am Hua wrong.
*Fibra Uno, a Mexican REIT, fell 2.5% today after announcing it would report on Q1 2021 on April 29. FBASF.
Energy
*Schlumberger Ltd gained 2.53% at the US opening and it is now up 6.18% on higher demand for crude oil predicted by the Energy Information Administration. WTI is $63.24 and Brent $66.72. SLB.
*BP plc is up 3.66%. Royal Dutch Shell B is up 3.45%, RDS-B. While both trade in the UK they are not run by Scottish Madoffs.
*Geothermal and storage firm Ormat, ORA, is up 2.7% as it will host a conference call on May 5. Being regulated by both Israel and the USA, there will be no Scottish data.
*Energy Fuels, UUUU, gained 2.43% and hit $5.91. It is up about 15% YTD thanks to its uranium and associated rare earth mining production.
Drug companies
*Novacure of Israel and the Channel Islands was downgraded to underperform from neutral by Wedbush analyst David Nierengarten who argues that the Data Monitoring Committee recommendation may mean not that its electricity cancer cure works, but that it doesn't. In either case, the outcome of the trials may be speeded up. Most analysts are positive and Mizuho raised its target price to $242 from $175. NVCR fell to $290 in post-market trading, down 3.7%, and now is at $184.21. Israel is closed.
*TEVA gained 2.14%; Zymeworks ZYME gained 9%+. Both have been weak-kneed lately, although they are run by Israelis and an Arab CEO respectively.
*Compugen rose 1.32% after opening up 5%. Israeli markets are closed for Memorial Day today and Independence Day tomorrow. CGEN.
*The drug sector today is full of Schadenfreude, happiness at the problems of others. The European Union is ending its contracts with both Johnson & Johnson and Astra-Zeneca over covid-19 vaccines. AZN also was boosted by getting Chinese approval for its lung cancer drug Tagrisso.
Dividends
*Antofagasta rose 1.7% in London where it trades in $s as ANFGF. It barely registers here. We will get a divvie however of 48.5 cents/sh on April 22. Copper is in play because it will cost $15,000 per ton in 2025 according to Goldman Sachs.
*UK BAE Systems rose 3% today on no news. BAESY was cut to neutral by BNP Paribas last week. It will pay its divvie of 79.34 cents on April 22 (cf Antofagasta above.)