E

My Personal Pot Stock Portfolio Has Gone Up 125% Since June - Yes, 125%
TM Editors Note: This article discusses one or more penny stocks and/or microcaps. Such stocks are readily manipulated; do your own careful due diligence.
---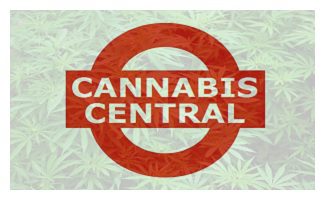 For the past 12 months I have been:

tracking the performance of 25 pot stocks that meet the criteria* for inclusion in the munKNEE Pure-Play Pot Stock Index and
writing daily articles on the performance of

the index,
each of the 25 constituents and
each of the 3 sector categories the constituents operate in (see here).

I was so impressed with what I was seeing I

created a personal pot stock portfolio in June consisting of the 11 best performing "momentum" stocks in the sector up until that time based on the assumption that their out-performance was due to the companies being:

well managed,
well-financed, and
executing their respective business plans to a "t".

In addition, I was very impressed with the quarterly financial/operating results reported by the companies over that time period.

I couldn't be happier with the results.

My portfolio is UP 125.6% since then
with the portfolio advancing month-over-month in 4 of the 5 months since then
and not even one constituent declining in price.

This article identifies those stocks and their percentage increases since the end of June.
The performance of the 11 stocks since the end of June are as follows, in descending order:
To be fair, and to put things in perspective, the munKNEE Pure-Play Pot Stock Index, as a whole, is up "only" 81.6% since the end of June compared to the 125.6% for my portfolio of 11 stocks. That being said, however, 5 of the remaining 14 index constituents (Aurora, Organigram, Medicine Man, Neptune, and Valens) actually declined in price from the end of June (-51.4% on average) while the other 9 advanced but by "only" 29.7% on average
Visit munKNEE.com and register to receive our free Market Intelligence Report newsletter (sample more