Market Up Or Market Down, These Spirited Beverage Companies Make Money
I predict that retail sales, as well as those from bars and restaurants, will accelerate after our quadrennial presidential campaign is over.
In politics, one side will win, one side will lose. But no matter the outcome, the alcoholic beverage industry wins perennially over something so transitory as "four more years" or "a new beginning".
Those of us on every side of the aisle who enjoy the occasional beer, wine, cocktail, or some more refined (refined, as in distilled) fruit of the barley will be relieved to have the double whammy of Covid-19 and presidential election over with. Whichever side we are on, if our team wins, we will drink heartily in celebration; if our team loses, we will drink to drown our sorrows. If this year results in an election where the final result is delayed, we will likely also drink to relieve the anxiety of not knowing.
This is truly a business that wins no matter who prevails when the final ballots are counted.
There are those who cannot drink by faith or genetics or those who choose not to imbibe, of course, so they may elect to not invest in the companies that provide these small ambrosial treats. As a courtesy to them, the rest of us are encouraged by both the alcoholic beverage companies and the various temperance, teetotalist, and outright prohibition movements to "Drink Responsibly".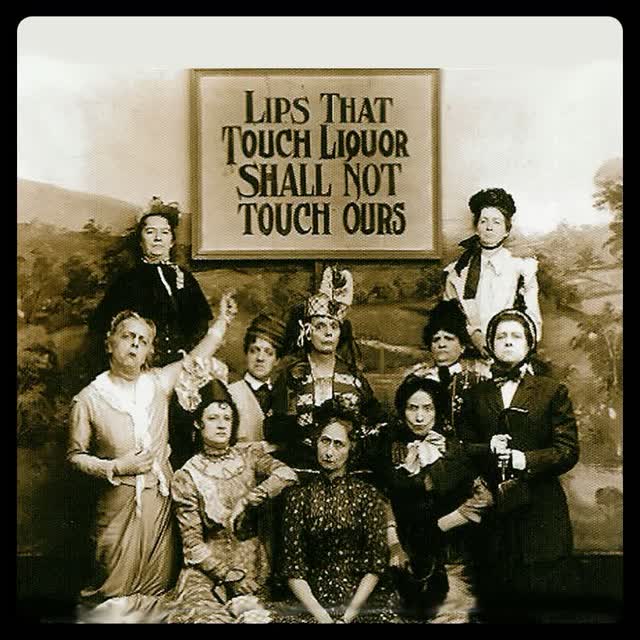 Source: Temperance Movement in the US
I prefer a slightly different approach. I have two favorite Irish whiskies, Jameson Crested and Mitchell & Son's Green Spot. Green Spot asks us to "Taste Responsibly." Since it is the sublime flavors of our favorite beers, wines or spirits that most of us enjoy, not the effects of too much (of almost anything) that attracts us, I think "Taste Responsibly" says it best.
There are far too many breweries, distilleries, packagers, distributors, end-sellers, etc. for me to cover them all. As you read this, I am certain at least two new microbreweries and one new celebrity-branded vodka will be released.
Because there are so many variations on a theme, with scores of them as listed public companies, I am going to limit my suggestions for your due diligence to the biggest of the big. These are the listed companies that could make a significant difference in your investing portfolio. I call them the "ABCDs" of the alcoholic beverage industry.
Are People Drinking More or Less These Days?
It depends upon who you ask. Bloomberg posted an article a couple of months back that claimed people are drinking less. Since fewer restaurants, bars, and sporting venues are available to imbibe socially, drinking beer or wine with your at-home meals and 2 or 3 fingers of Highland Park or Teeling for a nightcap is just not making up the difference.
That is not my straw poll and personal observation experience, but I am willing to accept Bloomberg's numbers - for now.
However, every month that goes by, every week, every day, the brilliant researchers at the most advanced ethical drug companies are coming closer and closer to a Covid-19 vaccine. Every day medical researchers and doctors on the front lines are discovering new treatment protocols.
Today, the city of Reno, down the mountainside about 40 minutes from me just reopened the bars and beer-, wine- and liquor-selling restaurants. As this happens nationwide, I predict the pall over beer, wine, and liquor companies will lift. The time to buy for increasing earnings in the future is today, not in the future.
The second big point in the Bloomberg article is that 20-somethings (you know, the only market that counts for some companies!) are not drinking alcohol. They prefer non-alcoholic or very low alcoholic beers and other beverages. The Bloomberg article labeled this "the White Claw phenomenon." My response to this phenomenon is, "Just wait a while." Every generation starts with such beverages. Most, as they grow older, seek out the subtleties and unique flavors of distilled liquor and add it to their fermented cousins like beer or wine.
Every generation for a zillion+1 generations back has found as they mature that there is something satisfying about the flavor of distilled grains tasted responsibly. I submit there is room for both. And if previous generations are any indication, younger people will still enjoy beer but also move on to higher-quality wines and spirits. Welcome to the revolution!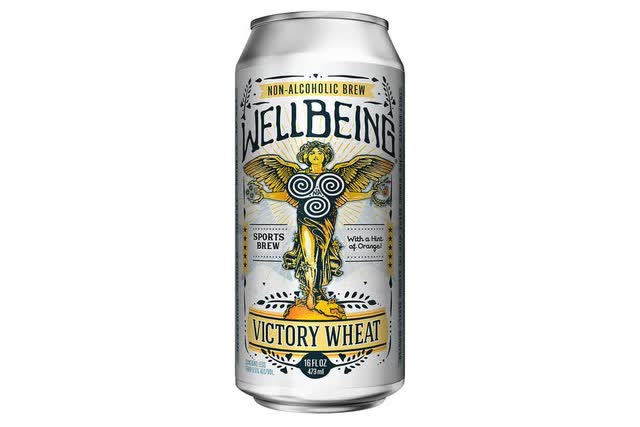 Source: WellBeing Brewing via Bloomberg
Case in point from the same article: Millennials, discovering they are no longer 20-somethings drank 29 alcoholic drinks a month last year, up from 24 a month in 2013. (This according to booze-producer Constellation Brands.)
Next case in point from 2019: after hand sanitizers and toilet paper, beer, wine, and spirits were the next highest items purchased in the immediate aftermath of nationwide bar and restaurant closings. According to market research firm Nielsen, "online" alcohol sales surged a mind-boggling 243%. As restaurants and bars reopen, profits will accrue to those best-positioned to provide the product.
No-, low-, or "regular" alcohol, which are the best investable companies?
I say all three because let's face it, the innovative non-alcoholic producers at the smaller firms may carve out a forever niche, but the more likely path is they and their recipes will be bought for mega-millions by the big companies with the legal staff, the distribution network, the ability to deal more easily with regulators and the advertising and marketing budget to carry sales to the next level.
Disclosure: Disclosure: I/we have no positions in any stocks mentioned, but may initiate a long position in BUD, DEO over the next 72 hours.
Disclaimer: I do not know your personal financial ...
more