Is General Electric Preparing For A Breakout?
General Electric (GE) is a stock chart I have analyzed many times before, not least because it is one of those stocks which seems to attract investors in like a moth to the flame. The attraction is its price (ie cheap) and the rationale that since the stock once traded at $32 in the not too distant past, will do so again.
And it is perhaps the weekly chart that suggests this might indeed be the case longer term, but for the present, it is a question of being patient as the price is now building at an interesting level with the potential to move higher. So what we do have that demonstrates this might be the case?
First, we have the volatility candle of March denoted with the purple triangles to the top and bottom, and extreme volume from which we can deduce several things. First, we see such a signal we can expect either congestion or a reversal to follow. To date, we have seen the price move sideways within the spread of the candle and until it breaks free of this candle we have to be patient. What we are waiting for here is a move beyond $14.50 or better still $15.00 which then clears the high of this candle. Note the associated volume which was extreme signaling the participation of the market makers and in particular the deep wick to the lower body indicating buying. Throughout April and into May further buying was evident on the repeated reversal candles with deep lower wicks. Finally, last week's up candle with good volume was a positive signal. Note too the trend monitor which has remained consistently blue since late October.
With low volume ahead on the VPOC histogram the key now is to wait and be patient and should we see the price develop beyond $15 then this may be the opportunity to join the primary trend higher with the potential for this stock to gain further ground and push on to $20 per share, but only if we see a strong break and hold away from the current congestion.
(Click on image to enlarge)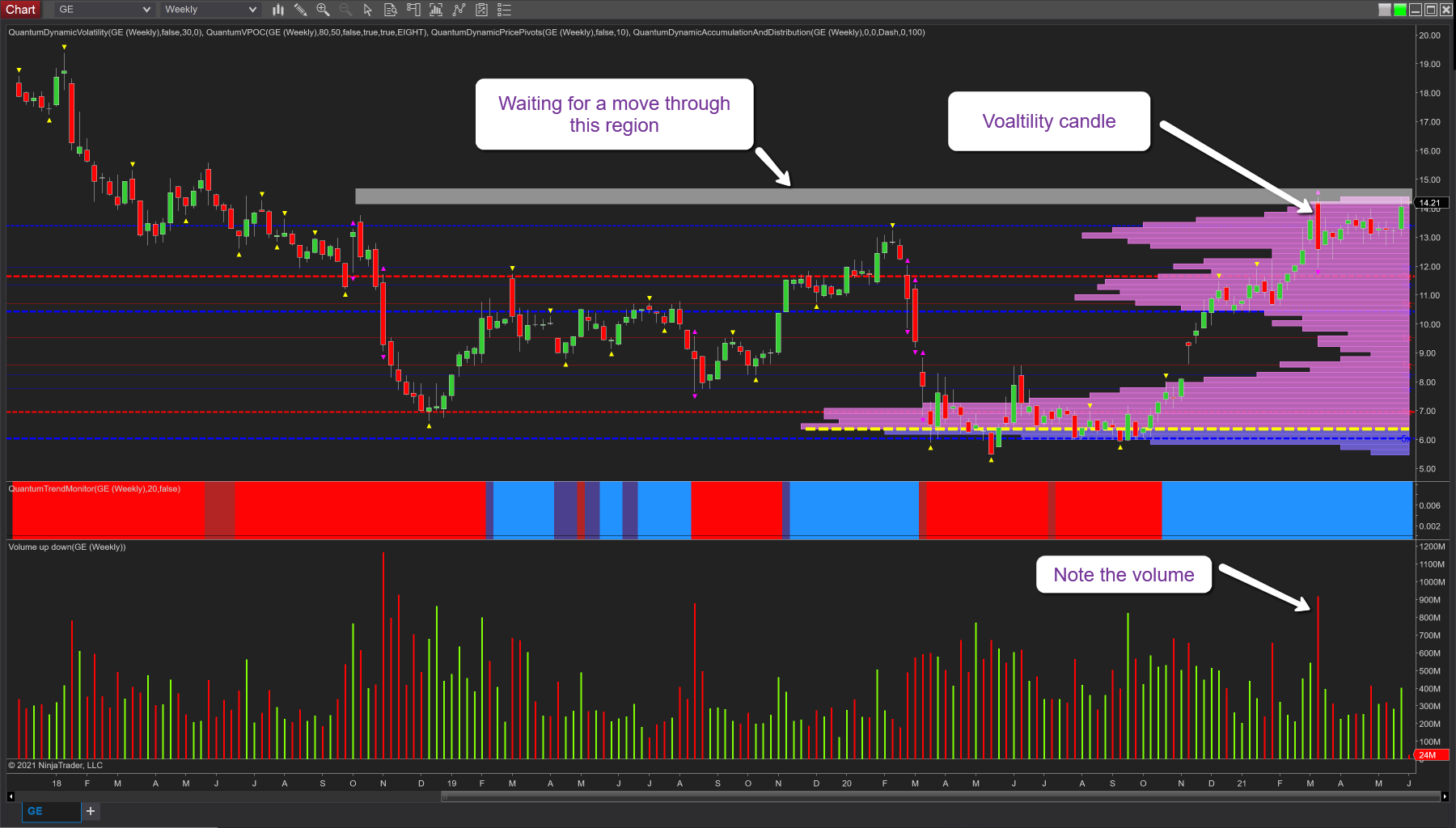 Disclaimer: This analysis is my personal view & should not be taken as a recommendation.
Futures, stocks, and spot currency trading have large potential rewards, but also large potential ...
more