Earnings, Multiples, & Untold Truths About Forward Valuations
Earnings up, multiples down. Such seems to be a straightforward rationale for why investors should pile into markets as it enters a "new phase."
Such was the suggestion made recently by Yahoo! Finance anchor Myles Udland.
"The stock market is entering a new phase. Investors right now are faced with a simple question: how much? How much do they want to pay for earnings growth that continues to blow away expectations but might also be peaking?"
It's a good question.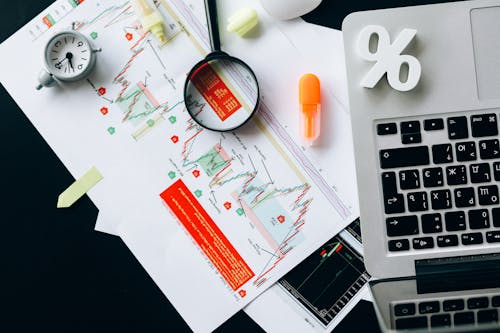 With wealth investors expecting to earn 17% average annual returns, there currently does seem to be little concern about valuations.
"According to a new survey from Natixis that surveyed households that have over $100,000 in investable assets in March and April of 2021. Those same investors report they expect to earn 17.3% above inflation in 2021, which, while high, may be understandable."
However, to assess "how much," we need to understand what it means when the media makes comments about "forward earnings" and "future multiples."
Not A New Cycle
We need to start by dispelling the myth that begins the article. The market is "not" entering a "new phase." Yet, in a rush to pitch the bullish case for stocks, the media has continued to suggest the March 2020 decline was a "bear market cycle." Such would support the idea a new "bull market cycle" has started.
However, as discussed in "Confusing Bear Markets & Crashes," March was a "correction" within a "bull market cycle." To wit:
"As Sentiment Trader notes, the 20% rule is arbitrary. The question is, after a decade-long bull market, which stretched prices to extremes above long-term trends, is the measure still valid? "
If a 20% decline is arbitrary, what measures accurately define a "bull" or "bear" market? To answer that question, let's clarify the premise.
A bull market is when the price of the market is trending higher over a long-term period.
A bear market is when the previous advance breaks, and prices begin to trend lower.
The chart below provides a visual of the distinction. When you look at price "trends," the difference becomes both apparent and valuable.
This distinction is vital for investors, particularly when discussing the starts of "new market cycles."
"Corrections" generally occur over short time frames, do not break the prevailing trend in prices, and are quickly resolved by markets reversing to new highs.
"Bear Markets" tend to be long-term affairs where prices grind sideways or lower over several months as valuations are reverted.
Disclaimer: Click here to read the full disclaimer.