Diageo And Unilever: Gavin Graham Goes Global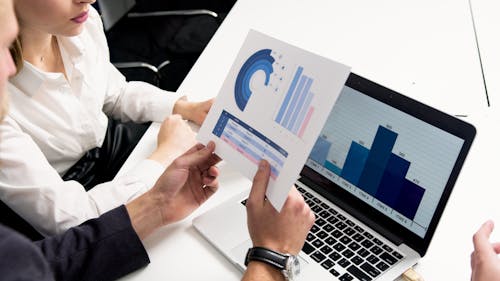 Image Source: Pexels
Diageo (DEO) is the largest spirits company in the world with such market-leading brands as Johnnie Walker scotch, Smirnoff vodka, Captain Morgan rum, Gordon's gin, and Guinness stout.
Over one-third of its revenue comes from faster growing emerging and frontier markets, making it an excellent way to play the growth of the middle class in these regions.
In the year ended June 30, Diageo enjoyed a strong recovery from the COVID-19 weakness in the previous year. Reported revenues were up 8.3% to £12.7 billion on strong organic growth of 16.6%. That was partially offset by negative foreign exchange effects as the pound sterling strengthened against other currencies.
North America saw particularly strong organic growth of 20.2%, helped by resilient consumer demand, spirits taking market share, and restocking by distributors and retailers. Reported operating profit grew 74.6% to £3.7 billion due a significant decline in exceptional items caused by COVID-19.
Organic operating profit increased 17.7% with strong growth in all regions except Europe and Turkey, where beer sales were affected by lockdowns. Net cash generated from operations grew 54%, to £3.7 billion, and free cash flow rose 88%, to £3.0 billion, helped by growth in profits, working capital management, and a delayed dividend from 2019 from associates.
Pre-exceptional earnings per share (EPS) grew 7.4%, to £1.17, and Diageo's leverage ratio of debt to equity was reduced to 2.8 times. The dividend, paid semi-annually, with one-third at the interim and two-thirds at the time of the final result, was increased 5%, to £0.4459 per share, for a yield of 2.3%. Diageo's 10-year average annual total shareholder return since being recommended has averaged 13%.
Since year end, Diageo has opened the first carbon-neutral whiskey distillery in Lebanon, Kentucky to make Bulleit Bourbon and a $75 million China-origin single malt whisky in Yunnan. CEO Ivan Menezes indicated that Diageo expected strong organic net sales growth of at least 16% in the first half of 2021-22 and organic operating profit growth ahead of that figure.
Disclaimer: © 2021 MoneyShow.com, LLC. All Rights Reserved.