Cannabis Central: American MSO Pot Stock Index Decline Accelerated Last Week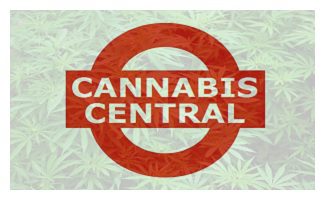 The American Multi-State Operators (MSOs) component of the munKNEE Pure-Play Pot Stock Index has 22 constituents and it dropped 4.5% this past week compared to a decline of 9.6% for the Canadian Licensed Producers (LP) component (see exclusive TM article here). This article identifies the primary MSO winners and losers last week and each of their betas.
18 of the 22 constituents in the Index declined (all 8 constituents in the Canadian LP Pot Stock Sub-Index declined) and when so many stocks in the same industry sink, there usually is a common denominator and, in this case, the culprit was Aphria's dismal Q3 financial results (see here). Aphria's shrinking gross profits on growing sales (they declined by nearly half in the quarter) speaks to declining pricing power in the industry as oversupply continues to weigh on profitability for medical marijuana and recreational marijuana alike.
The criteria for being included in the munKNEE MSO Pure-Play Pot Stock Sub-Index is that the constituents are multi-state operators that consistently trade for a minimum of US$1/share and generate 100% of their revenue directly from the sale of cannabis products.
MSO Pure-Play Pot Stock Index Performance
Of the 22 stocks in the Index, only 2 went up by 5% or more while 13 declined by 5% or more, as follows, (with their YTD performances in brackets) in descending order:
Major Advancers
Medicine Man (SHWZ): +7.7% (+57.2% YTD) to $2.39/share
Lowell Farms (LOWLF): +5.1% (+26.3% YTD) to $1.44/share
Major Decliners
The 2 constituents that advanced marginally last week were Green Thumb and Columbia while Harvest Health, TerrAscend, Trulieve, Ayr Wellness, and Verano declined marginally.
Measuring Volatility
Beta measures the volatility (the up and down movement) of a stock relative to the overall stock market and serves as a measure of the volatility of a stock compared to others in the same sector. What you see below are the 7 most stable stocks in the munKNEE Pure-Play MSO Pot Stock Sub-Index and the 5 most volatile:
The Most Stable
Ayr Wellness: 1.23x (i.e. historically its stock has moved only 23% more than the overall stock market); 2) cbdMD: 1.40x; 3) Medicine Man: 1.46x; 4) TerrAscend: 1.51x; 5) Columbia: 1.81x; 6) Curaleaf: 1.86x and 7) Trulieve: 1.96x
The Most Volatile
Jushi: 8.34x (historically 8.34 times more volatile than the overall stock market); 2) Harvest Health: 4.02x; 3) C21 Investments: 3.99x; 4) Planet 13: 3.18x; 5) Harborside: 2.96x
The remaining 9 constituents in the munKNEE Pure-Play MSO Pot Stock Sub-Index have volatility that range, historically, between 2.16x and 2.66x that of the overall stock market.
The average beta of the above 22 stocks is 2.69x suggesting that if you're going to invest in marijuana stocks - even the biggest and most famous names in the sector - you'll need to brace for volatility.
For the sake of comparison, the average beta of the 9 constituents in the munKNEE Pure-Play LP Pot Stock Sub-Index currently is 2.11x as outlined in this TM article here.
(For more information on the reason(s) behind the changes outlined below you are urged to click on the stock symbols provided by TalkMarkets, where additional information is provided. All currency amounts are in U.S. dollars. Go here to convert to another currency.)
Visit munKNEE.com and register to receive our free Market Intelligence Report newsletter (sample more