E

Cannabis Central: All 25 Pure-Play Pot Stock Constituents Are Down So Far This Week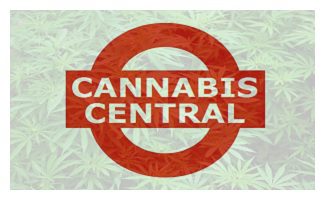 The munKNEE Pure-Play Pot Stock Index was down 1.4% on Monday, up 0.4% on Tuesday, and then down 3.0% on Wednesday. Over that 3-day period all 25 constituents went DOWN in price by an average of -4.0% with 14 doing so by 5% or more as compared to 17 doing so the previous week. In addition, all 3 of the index categories also went DOWN in price. The details are as follows:
Index Performance
The constituents in the Index operate in 3 categories based on their primary area of focus in the cannabis industry and the constituents within each category are identified below with how each of the categories did along with those stocks within each category that changed price by 5% or more:
The Vertically Integrated (i.e. Seed-to-Sale) Category went down 3.7% during the last 3 days vs. going up 5.3% the previous 5 days. The category consists of 22 index constituents that grow, process, and sell cannabis and hemp flower and related products.

The Canadian Licensed Producer (LPs) Sub-Category went down 5.8% with 4 constituents within the category going DOWN by +5%, namely:
The U.S. Non-Hemp Multi-State Operator (MSOs) Sub-Category went down 2.2% with 4 of the 13 index constituents in the category going DOWN +5% or more, as follows:

The Extraction Category went down 5.9%, This category focuses on the extraction of cannabis compounds and their infusion into consumer products, and one of the 2 index constituents within the category went down +5%, namely:
The Consumption Devices Category went down 16.6%. This category has only one index constituent, Greenlane (GNLN), which is focused on developing and selling personal consumption devices for cannabis consumers, such as vape pens and inhalers.
Visit munKNEE.com and register to receive our free Market Intelligence Report newsletter (sample more