E

Best And Worst Performances Of The Week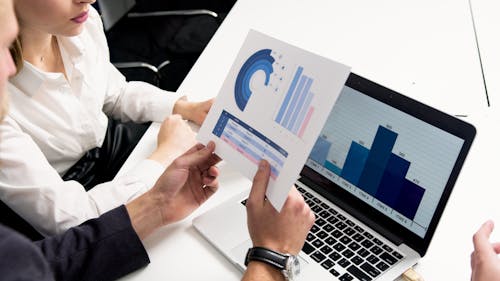 Image Source: Pexels
Last week saw US indexes fall along with those of many European countries. However, Japan, Hong Kong, and Chinese markets all rose. Boston's State Street Bank, the holding company for many ADRs and funds, raised its dividend to 57¢ from 52¢.
Barron's published roundtable forecasts. As usual there was no consensus on whether stocks will rise or fall. Sonal Desai of Franklin Templeton worries about inflation and tipped SPDR Gold Shares, GLD.
Bullish Abby Joseph Cohen of Goldman Sachs tips Worley Parsons Ltd. (WYGPF), an energy engineering consultancy out of Australia. Note that the p/e ratio of Worley is 78.64x earnings. Medtronic (MDT), my largest US holding, was tipped by bullish William Priest of Epoch Investment Partners. James Anderson of Global Equities focused on Illumina (ILMN) -- a genome sequencer share I also own -- being blocked by the EU from buying back its spun-off subsidiary Grail.
Investor A/B
As promised, here is the result reported last week by Investor A/B, our proxy for a Sweden fund. Its Q2 result is particularly complicated, not only because it is in Swedish Krona, but also because there was a 4:1 stock split during the quarter of both the common shares and the ADRs.
IVSBF closed its quarter with adjusted net asset value of SEK 658,748 million, equivalent to SEK 215 per share. You have to divide by 11.5 to get the dollar equivalent but since the SEK has fallen since the close of the quarter, I am not sure how to convert the numbers. Total shareholder return hit 15%, more than double the return on the Stockholm Index.
The main gains were not from listed companies or Patricia Industries, both of which did worse than the SIXRX. Instead, the gains came from Mölnlycke, the medical arm whose sales rose 18% in constant currencies. It distributed 200 million euros, which you have to multiply by 1.18 to convert into dollars. Investor A/B also sold its Grand Hotel chain in Sweden, which it planned to do at the start of the year.