Are Penny Stocks Right For You?
TM Editors' Note: This article discusses one or more penny stocks and/or microcaps. Such stocks are easily manipulated; do your own careful due diligence.
If someone were to ask you, "What are penny stocks?" what would be your response? This simple question has evoked myriad reactions from traders far and wide. Some will say they're OTC stocks, and others will put a price tag of $1 or $2, etc. According to the Securities & Exchange Commission, penny stocks trade for less than $5 a share.
No matter your personal definition, the goals are the same: make money quickly and repeat the process. Now, I'll preface this article with, while small-caps aren't necessarily all penny stocks, the small-cap ETFs like the Russell 2000 (IWM) and the S&P Small-Cap ETF (IJR) have been used as benchmarks for the health of cheap stocks. Both of these have gotten slaughtered in the wake of the market's latest bout of wild volatility.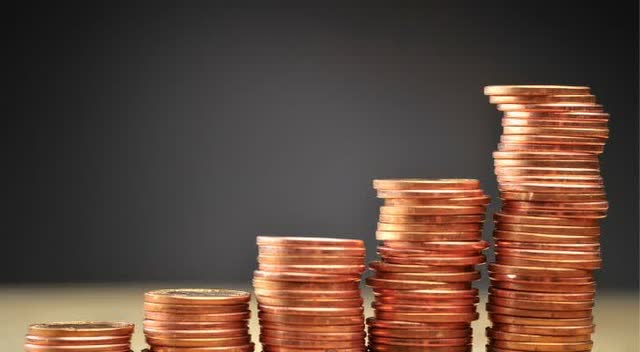 Should You Buy Penny Stocks Right Now?
Given the state of the stock market today, things can shift at a moment's notice. You've got economic data pushing inflationary fears and the jobs market, which is wide open for new employment. We are certainly at the start of what could be a booming reopening in the U.S. While other countries like India grapple with coronavirus case surges, the rest of the world seems to be starting its rebound.
Does this mean volatility will soon come to an end? In my opinion, not by a long shot. But understanding how to day trade or even how to take advantage of market fluctuations is important right now. Is it for everyone? I think so, but that's only if you understand the basics of the market and have a handle on managing risk.
If you can, then you're all the wiser. Penny stocks aren't the easiest to trade, but they are big sources of profit for seasoned traders. What's more, if you look at some of the popular names over the last 18 months, many of these stocks under $5 are no longer at those levels. Take Novavax (NVAX), for instance. Though it hasn't experienced the greatest quarter so far, it's trading significantly higher than it was at the beginning of 2020. This is a testament to the company's ability to execute on milestones and secure strong backing from Wall Street firms. Then again, you've also got companies like Hertz (HTZGQ), which still have yet to recover from pandemic lows.