AMC Tumbles After Announcing It Will Sell 11.55 Million Shares Directly To The Public
Update: Finally, the stock is tumbling. Perhaps even retail investors realized that when AMC is pulling a Boiler Room-type "deal" to dump as much stock as it can, it will only end badly.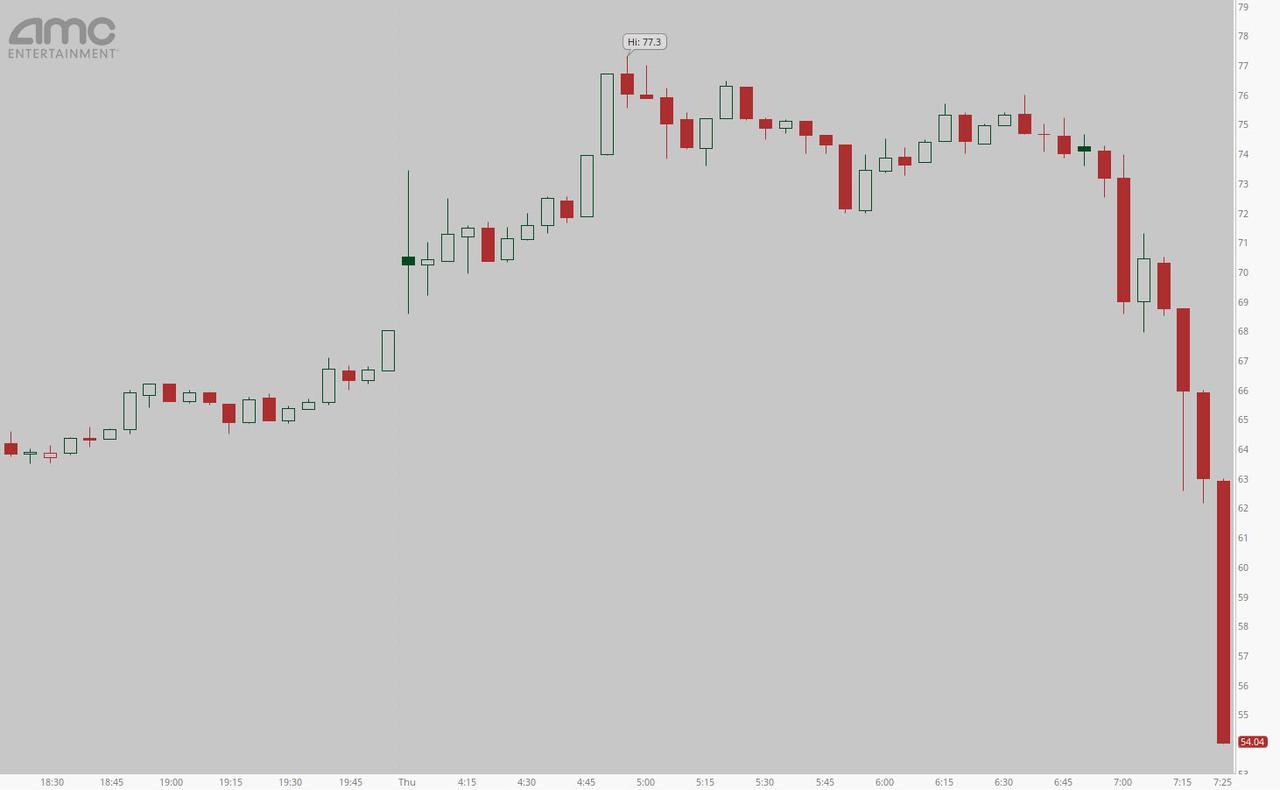 * * *
Last Friday, when meme stocks AMC and (to a lesser extent) Gamestop were soaring after the latest Reddit-raid decided to snuff out any remaining shorts while piling into the two legacy retail names, we said that the only question is "whether AMC management will surprise the Reddit army today or if it will wait until after the long weekend to unveil the latest dilution."
Well, a few days later, we learned that AMC did in fact wait until Tuesday to unveil that it had sold 8.5 million AMC shares to Mudrick Capital - which bought the shares at a premium the previous close just to aggravate the short squeeze - which we then learned immediately turned around the dumped the new share to Reddit at a profit.
In any normal world, this would have been sufficient to send the stock plunging, but not in this one, because the sale to Mudrick actually sent AMC stock surging 150%!
Predictably, emboldened by the sheer idiocy of Reddit, AMC CEO Adam Aron was not content with abusing the broken market, and one day after it launched a shareholder goodies program urging the company's millions of retail shareholders to "self identify" through the company's website, where they will receive "special offers" and "company updates" (including an initial offer of free large popcorn at any AMC-owned theater in the US)...
... the company decided to again pull the rug from under its retail shareholders and at 7am this morning AMC filed an 8K announcing it would sell 11.55 million shares in an At The Market offering - meaning it bypasses a selling syndicate and sells directly to the public - the kind popularized by Gamestop, and which will crater the stock in the coming days as every bout of buying by retail investors will be met by aggravated selling by the company.
Disclosure: Copyright ©2009-2021 ZeroHedge.com/ABC Media, LTD; All Rights Reserved. Zero Hedge is intended for Mature Audiences. Familiarize yourself with our legal and use policies ...
more