Alibaba Stock Is A Strong Buy Right Now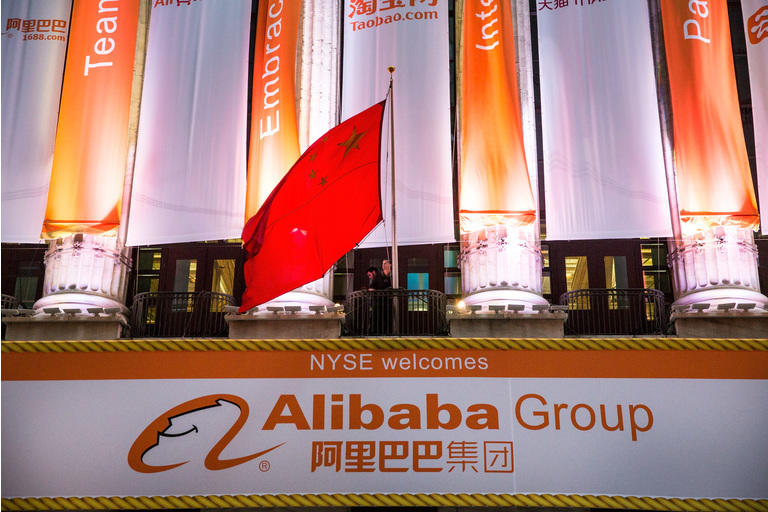 Photo by Andrew Burton/Getty Images News via Getty Images
Alibaba (BABA) has been under intense pressure in recent months as the company's stock has declined by a whopping 36% from its all-time high ("ATH") in 2020.
BABA one-year chart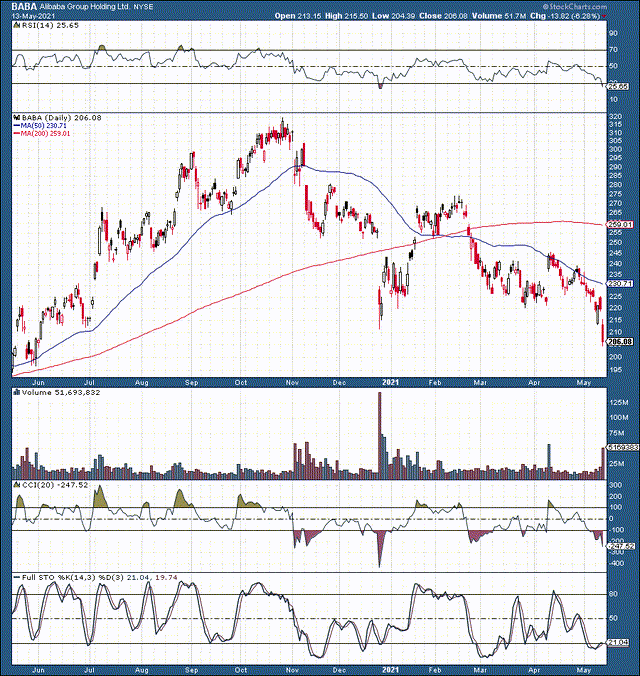 Source: StockCharts.com
We can see that the past several months have been extremely difficult for the online giant. So, what's wrong with this stock? Is it worth to step in and buy shares now? What's likely to occur with Alibaba and its share price going forward?
Technical Image
Let's start with a technical breakdown. Alibaba's stock has been crumbling since late October 2020. BABA is down from about $320 to around $205, a massive 36% slide. Now, we see several indicators that suggest the stock is grossly oversold here. First, the relative strength index ("RSI") is all the way down to around the 25 level, indicative of extremely oversold market conditions. Next, we see the full stochastic below the 20 mark. Other technical indicators are illustrating a similar technical image. BABA has become notably oversold, a likely shift to a more positive momentum is approaching shortly, thus, price action should improve and move higher.
BABA five-year chart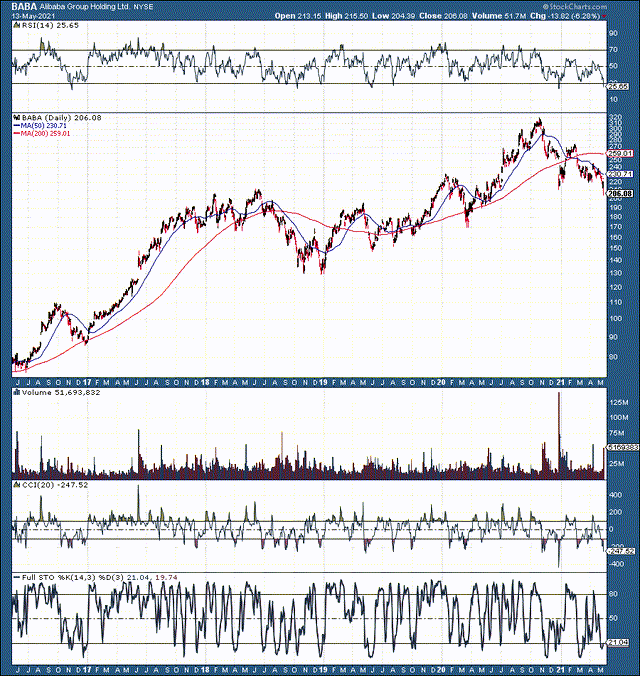 While the one year chart is telling, it does not tell the entire story. Therefore, let's view the five-year chart as well. We can see that the RSI has dipped below 30 only several times over the last five years. Also, we see that just about every time after the RSI dips below 30 a notable jump in share price occurs. We're very likely around such a level again, after which a substantial appreciation in the stock should occur. Moreover, the move is likely going to be sustainable this time.
We see that Alibaba's long-term trend is still intact. In fact, the recent declines look extremely similar to the drop in mid and late 2018. Alibaba declined by approximately 38% in roughly a six-month time frame then, very similar to the recent 36% six-month time frame drop. After the 2018 decline, we saw share price recover and proceed to new ATHs. We're very likely on the verge of a very similar move higher this time in my view.
Disclosure: I am/we are long BABA, BIDU, NIO, KWEB, CHIQ.
Disclaimer: This article expresses solely my opinions, is produced for informational purposes only, and is not a recommendation to ...
more