5 Stocks To Tap Burgeoning Demand In Retail-Apparel & Shoes Industry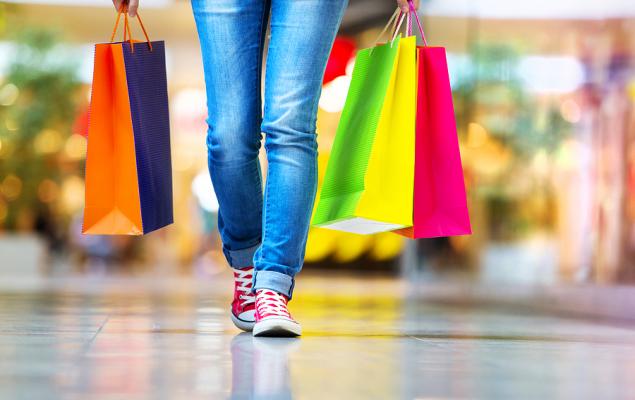 Image: Bigstock
While coronavirus-inflicted challenges persist, the Retail - Apparel And Shoes industry has been steadily making its way out of the woods. The pandemic severely impacted the industry as virus-wary shoppers remained confined at home, resulting in lower demand and consequently a huge blow to sales. However, things started looking up following the implementation of measures to support households coupled with the resumption of economic activities and return to active social lifestyle. The massive coronavirus stimulus package and COVID-19 vaccines have instilled confidence in Americans.
Meanwhile, companies have been directing resources toward digital platforms, accelerating fleet optimization and augmenting the supply chain. Retailers have been focusing on superior product strategy, advancement of omni-channel capabilities, and prudent capital investments to resonate well with shifting consumer demand and behavior. Tapestry, Inc. (TPR Quick Quote TPR - Free Report), Foot Locker, Inc. (FL Quick Quote FL - Free Report), Boot Barn Holdings, Inc. (BOOT Quick Quote BOOT - Free Report), The Buckle, Inc. (BKE Quick Quote BKE - Free Report) and The Children's Place, Inc. (PLCE Quick Quote PLCE - Free Report) are set to cash in on the opportunities.
About the Industry
The Zacks Retail - Apparel And Shoes industry comprises companies that offer apparel, footwear, accessories, intimates, and beauty products as well as fitness and lifestyle products for use in yoga, training, sports, and travel under various brands in domestic and international markets. Quite a few players in the industry offer bag collections, including business cases, computer bags, and backpacks; leather goods, such as wallets, card cases, travel organizers, and belts; and watches, sunglasses, fragrances, and ready-to-wear as well as cold-weather accessories. Markedly, companies showcase products to customers directly through their branded retail stores, mobile applications, catalogs, and websites. Again, some of the industry participants provide products via department stores, specialty retailers, third-party e-commerce sites, and franchisees who operate brand-dedicated stores.
4 Key Trends to Watch in the Retail - Apparel And Shoes Industry
Consumers' Willingness to Spend: The industry's prospects are correlated with the purchasing power of consumers. Undeniably, the gradual reopening of the economy and measures undertaken to support households through stimulus checks have been stimulating demand. Per the Commerce Department, sales at clothing & clothing accessories stores grew 3% sequentially during the month of May 2021. Well, the industry participants are now looking forward to the back-to-school season. Per Mastercard SpendingPulse, sales during the back-to-school period — Jul 15 through Sep 6 — are anticipated to increase 5.5% from the last year and 6.7% from 2019. Markedly, players in the industry are leaving no stone unturned to tap any surge in demand. Industry participants have been focusing on deepening engagements with consumers, creating innovative and compelling products, and enhancing digital and data analytics capabilities. Clearly, the launch of newer styles, customization options, and refreshed store environments allow them to resort to full price, instead of markdowns, which in turn help boost revenues. Also, the growing consumer interest in a healthy lifestyle and rise in the athleisure clothing trend will continue to lend support.
Disclaimer: Neither Zacks Investment Research, Inc. nor its Information Providers can guarantee the accuracy, completeness, timeliness, or correct sequencing of any of the Information on the Web ...
more