WallStreetBets Versus The Crackdown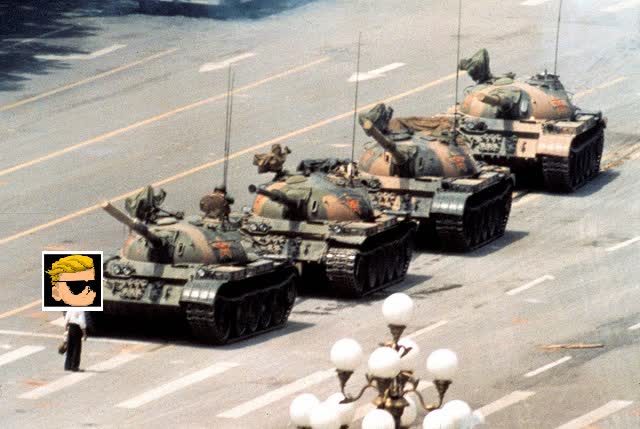 Meme via the Portfolio Armor art department.
Crackdown On The Meme Stock Revolt
In our last post (Capital Insurrection), we noted two possible reactions to the meme stock revolt: corporate sponsorship or crackdown. On Thursday, we got the crackdown. Let's recap where we are now, and close with trade idea: another hedged bet on the rebels.
This Isn't Last Summer's Protests
One sign of a genuine populist movement is that elites don't recognize it as such initially. Former hedge fund manager and current bitcoin enthusiast Mike Novogratz offered an example of that this week, when he compared r/WallStreetBets to BLM protestors. Novogratz also suggested what they were really crying for was "DeFi" (decentralized finance, i.e., crypto).
1)This GME squeeze is deeper than a squeeze. its a large group of people saying they don't want Citadel preying on their orders from RH, they don't want IPO's being allocated to insiders, they don't like a system geared to the already rich.This is a giant endorsement of DEFI.

— Mike Novogratz (@novogratz) January 27, 2021
As we pointed out last time, this comparison strains credulity:
One difference between BLM and r/WallStreetBets comes to mind immediately. The BLM riots destroyed small businesses in cities across America, while WallStreetBets so far has saved at least one business, AMC. Thanks to Redditors bidding up its stock price, the movie theater chain was able to complete a secondary offering, raising hundreds of millions of much-needed dollars. Novogratz should know something about the damage caused by BLM - his fund bailed out many of the rioters.

With respect to Novogratz's thoughts about decentralized finance, if you read popular posts on WallStreetBets like this one ("An Open Letter To Melvin Capital, CNBC, Boomers, and WSB"), you don't see anything about "DeFi". You see still-lingering rage about what happened in 2008.