Viacom After The Bill Hwang Discount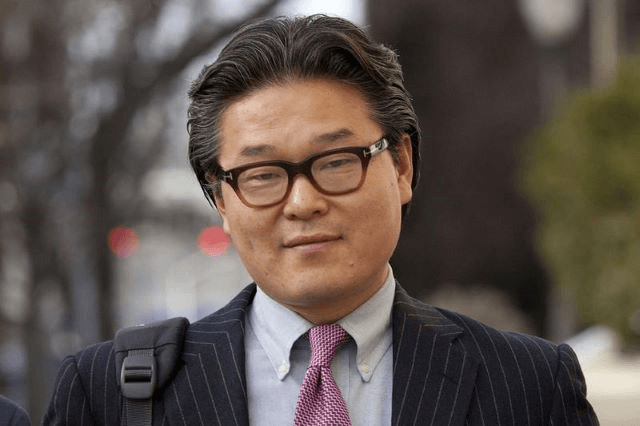 Bill Hwang looking unperturbed, presumably before Archegos blew up (photo by Emile Wamsteker for Bloomberg).
Trying Not To Think About Viacom
We had been trying not to think about ViacomCBS (VIAC). Yeah, we knew it tanked after Bill Hwang's Archegos Capital blew up last month.
But we hadn't thought much about it since then until Tuesday when we tried to watch the Real Madrid versus Liverpool Champion's League match on Viacom's Paramount+ app.
🔴 Liverpool have conceded twice in the first half of a Champions League knockout game for the first time since the 2005 final against AC Milan...#UCL pic.twitter.com/FQDRgAwoDk

— UEFA Champions League (@ChampionsLeague) April 6, 2021
$5.99 per month to watch something on TV you used to be able to see on basic cable, and the stream kept freezing.
What The Heck Is This?
So we were a bit surprised to see that our system had selected Viacom as one of its top ten names on Thursday.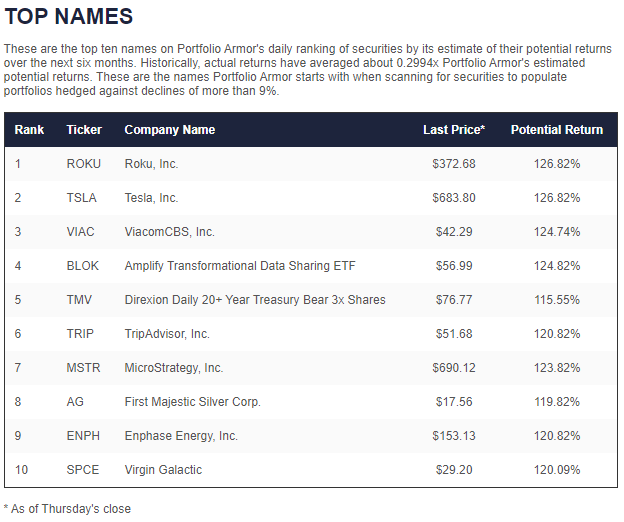 Screen capture via Portfolio Armor.
Each trading day, our system analyzes price signals and options market sentiment to estimate potential returns for thousands of stocks and ETFs. It ranks the names that pass its initial screens by their potential returns over the next six months, net of hedging cost. On Thursday, 2,096 securities passed our system's initial screens, and the ten names that ranked the highest are what you see above. ViacomCBS was our #3 name.
An Interesting Experiment
On our site's backend, we started collecting a bit more data on past returns for our top names. We've had success in the past screening names by the mean of their most recent 6-month return and their average 6-month return over the long term (10 years, in the case of stocks that have been public that long; for stocks that haven't, we use an industry proxy; and for ETFs that haven't, we go back to inception.). We started adding three columns looking at similar means for weekly, monthly, and quarterly returns. Below, we've circled the mean of Viacom's most recent monthly return and its average monthly return over the last 10 years.
Disclaimer: The Portfolio Armor system is a potentially useful tool but like all tools, it is not designed to replace the services of a licensed financial advisor or your own independent ...
more