Everything You Need To Know About Option Skew
What is Skew?
Option skew or volatility Skew stems from the observation that an underlying asset can have different implied volatility depending on what specific contract you're looking at.
The formal definition of volatility skew from Investopedia is, "the difference in implied volatility (IV) between out-of-the-money options, at-the-money options, and in-the-money options.
The volatility skew, which is affected by sentiment and the supply and demand relationship of particular options in the market, provides information on whether fund managers prefer to write calls or puts."
Expanding on this definition, there are two specific types of volatility skew–horizontal and vertical.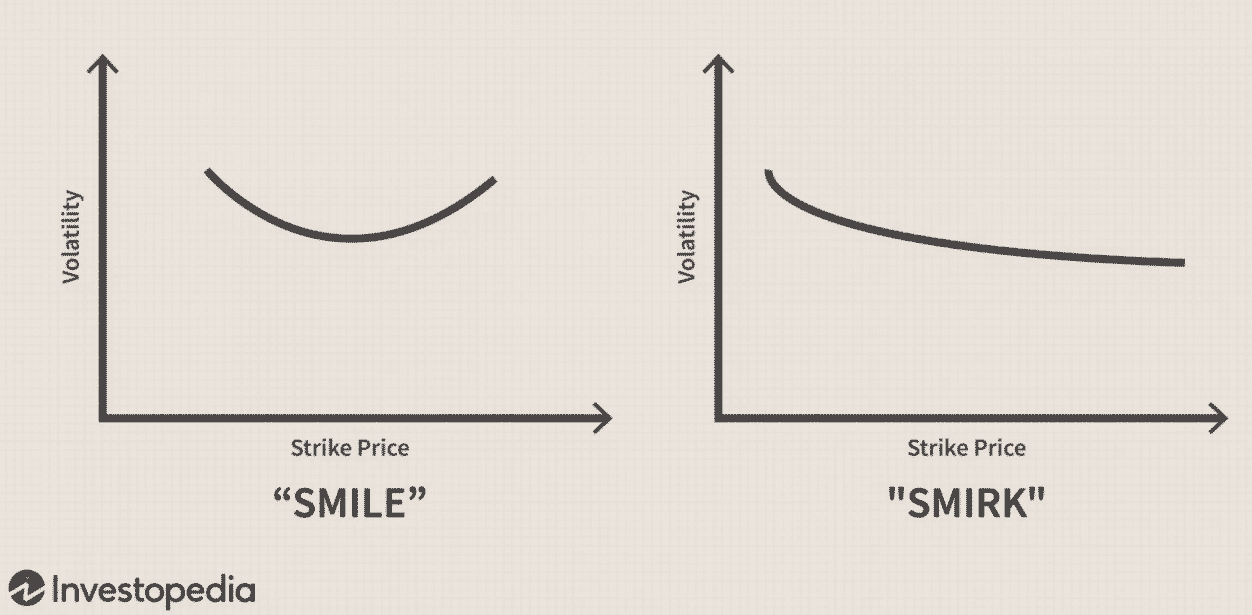 Horizontal skew refers to volatility skew across expirations at the same strike price.
Vertical skew refers to volatility skew across strike prices at the same expiration.
You can easily remember the difference by thinking of an option chain where the strike prices run vertically or by thinking of a weekly calendar where the dates run left to right.
Since a higher implied volatility results in higher prices, traders can look at volatility skew and make a determination about which options are pricy or cheap and therefore find a clue about what side of a position they should be on.
Tastytrade have specific strategies that they use to take advantage of skew.
Their Jade Lizard strategy seeks to sell naked puts that are overpriced.
When conditions change they have a strategy called twister sister that works in the other direction.
The underlying idea and observation of volatility skew can be summed up by the phrase, "Escalator up, elevator down."
In option pricing, there is typically bias toward downside protection rather than speculation to the upside.
When the price of a stock is increasing, it is generally going to do so in an orderly fashion–marching steadily higher with low volatility.
Disclaimer: The information above is for educational purposes only and should not be treated as investment advice. The strategy presented would not be suitable for investors who are ...
more