AMC: Another Chance To Be Wrong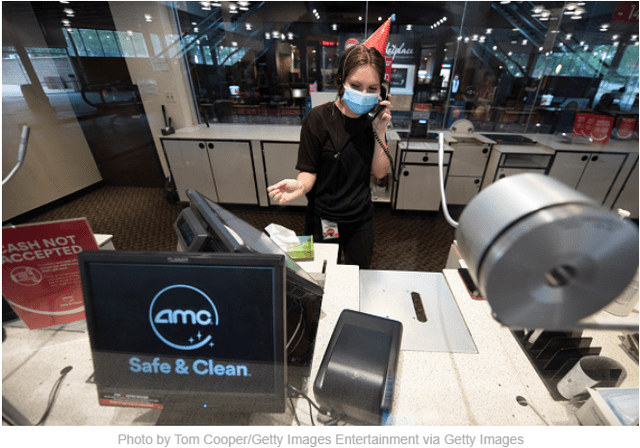 AMC Hits Our Top Ten Again
I hadn't planned on writing about AMC Entertainment Holdings (AMC) again this weekend, but the stock hit our top ten names again on Friday.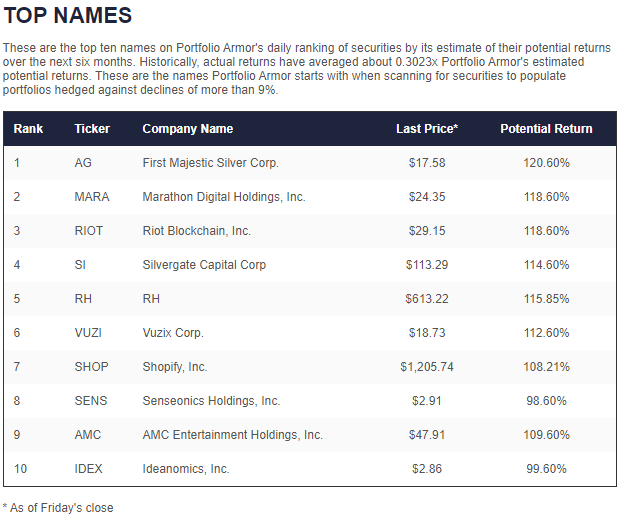 Screen capture via Portfolio Armor on 6/4/2021.
That's the first time AMC has appeared in our top ten since April 1st, when it was trading at $9.36: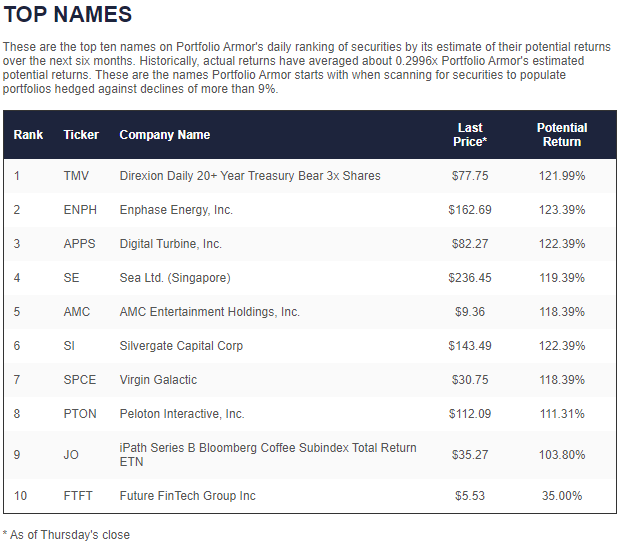 Screen capture via Portfolio Armor on 4/1/2021.
Since then, AMC is up about 412% as of Friday's close.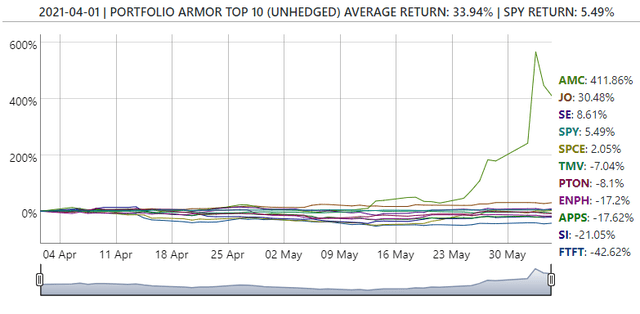 But our top names cohorts are estimates about performance over the next six months. So now we have two chances to be wrong about AMC: if does poorly from April 1st to October 1st and if it does poorly from June 4th to December 4th.
This is also another public test of a gauge of options market sentiment we've been using to select our top names, a factor which may have peaked in February of this year. Let's talk about that factor, why the AMC's in our top ten again now, and what might happen over the next several months.
Why AMC Is In Our Top Ten Now
Readers might wonder what AMC has in common with our top name on Friday, First Majestic Silver Corp. (AG), or Marathon Digital Holdings, Inc. (MARA), Riot Blockchain, Inc. (RIOT), Silvergate Capital Corp. (SI), RH (RH), or the rest of our June 4th top ten. Fundamentally, nothing: they were all selected based on our system's analysis of their past returns and forward-looking options market sentiment on them. We can speculate on why options market participants seem to be bullish on them though: AG is obviously an inflation play; the next three are Bitcoin names, so in a sense also inflation plays; RH, the chain formerly known as Restoration Hardware, is a beneficiary of the COVID lockdown-fueled home improvement boom we've written about before (The Lovesac: Where We Can Get Together).
But what all these names have in common is they scored highly on one particular gauge of options market sentiment we call the cash substitute adjustment factor. This comes from a cash minimization strategy we use in hedged portfolios, that turned out to select for securities that generated significant alpha -- at least until earlier this year.