Why Goldman Unsurprisingly Avoided Archegos Losses
Goldman almost always sidesteps trouble. That's one of the conclusions from the Archegos blow-up that is estimated to have cost the firm's lenders as much as $10BN.
Imagine the discussion among Credit Suisse (CS), Nomura (NRSCF), Morgan Stanley (MS), Goldman Sachs (GS), UBS (UBS) and Wells Fargo (WFC) as they considered an orderly liquidation of the hemorrhaging Archegos portfolio. It was a mismatch of men and boys – according to reports, Goldman warned that the market would quickly realize the scale of the problem, depressing the prices of what they were trying to sell and leading to a very disorderly liquidation.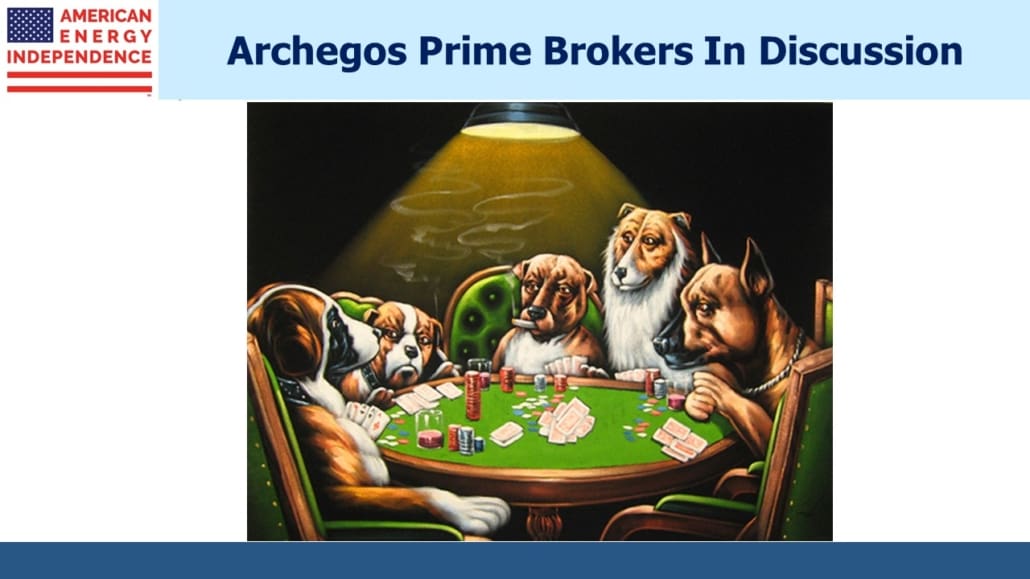 It seems so obvious. Some Wall Street firms are sharper than others. Goldman and Morgan Stanley, who had sensibly adopted the role of observers not participants, evidently relied on this subtle distinction to immediately sell the Archegos collateral they held once they understood the scale of the problem. Nomura and Credit Suisse, in a high stakes version of the Prisoner's Dilemma, thought time was on their side. They just forgot that Goldman wasn't.
Goldman Sachs is full of street smart, talented people. In the 1980s and 1990s when I was trading interest rate swaps at JPMorgan, if Goldman was your counterparty to a trade it was worth taking a second look. They rarely seemed to be forced participants – often they'd identified a mispricing or arbitrage opportunity. Whenever I found Goldman on the other side of my trades, I often traded less than my full position while I figured out what could be driving their decision to go the other way. Pausing rarely cost the opportunity – markets moved their way more often than not.
In 1998, when hedge fund Long Term Capital Management (LTCM) was blowing up, their biggest swap counterparties gathered to discuss an orderly liquidation. LTCM was our biggest counterparty, but then LTCM was everybody's biggest counterparty. Their abundance of PhDs and egos had created a colossus that generated tens of millions of dollars a month in profits for the banks trading with them.