Market Briefing For Thursday, Aug. 24
A 'peak in inflated expectations', clearly prevailed ahead of Nvidia's (NVDA) report, while there's no doubt about the importance of Generative (and Voice) AI in the future.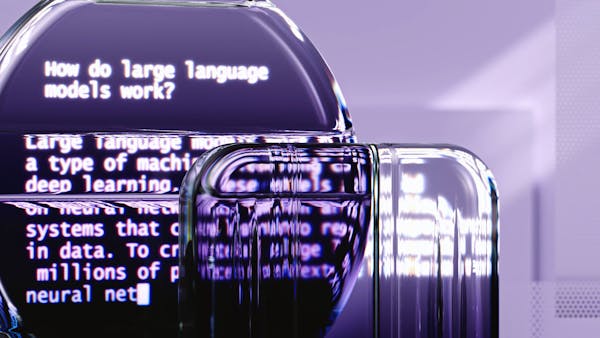 It's the voice aspects that already are encountered in daily life for sure (automobiles and even home verbal command systems), while much is for sure (general use of AI over human thought) is generally cautiously fielded elsewhere, particularly medical and military (like battle-space management).
Perhaps overlooked beyond Nvidia, the deflationary impact of innovation with AI in the United States, can be an argument for growth mid-decade in the US versus other countries. Then there's news from Russia, which matters more in the next few weeks, especially if Prigozhin was shot-down as the video I saw suggests likely (clear skies, no fire and just poof as if a missile hit, but in my layman's view of the video, there was a jet fight diverging across contrail patterns and that infers that the Russian Air Force shot Wagner down).
In-sum:
'Resilience' really is pretty impressive, warranted near-term or not. Of course this was in-advance of the Nvidia report or Jackson Hole (Fed). The action is excellent and the higher expectations were delivered.
As to Russia, the morale is horrid, and a military-led 'coup' is what I'm thinking could occur. Putin's presumed murder / assassination of Prigozhin will have a few consequences, perhaps catastrophic for Putin. If the Kremlin gave actual shoot-down orders, they do not understand the mood in the army's ranks. So it may seem 'romantic' to envision the remnants of Wagner attacking Moscow or simply Minsk, but we'll have to see if they try to avenge their leader. Let us keep in mind Wagner humiliated not just Putin, but Russia's Army in Ukraine, which preceded the rest. Prigozhin's dead, Wagner is done (different military mercenaries.. rebranding.. will be likely), but 'if' Russia's Ministry of Defense did it, then it's totally different with a wide-open conflict in Russia / Belarus. I note early Thursday reports say 'cellular service is intermittent' in Moscow...
It's for sure a time that Putin looks weaker, so an opportunity to end his reign. Of course Prigozhin was a 'dead man walking', but a question shifts to.. Minsk and his buddy in the Kremlin, where Vladamir Putin may escalate or provoke a coup. So Putin took an opportunity to kill his Chef but stay tuned for more. To Putin, it's karma: Wagner had shot down Russian helicopter pilots. Maybe it's the Kremlin (or the Russian military), but Prigozhin was back-and-forth to Russia from Belarus, and Putin got opportunity to eliminate a 'threat'. It's likely a bomb or fighter since there was no shrapnel damage on the near-intact tail section of the Embraer per the latest videos I'm seen.
If I dare mention interest rates, there is early chatter from Wyoming which sounds suspiciously like some 'Fed-heads' that aren't enthused about hiking more, and that might imply a 'pause' in September, with November variable upon data. The idea that the Fed might recognize reality would help markets, of course that could be affirmed or dashed by Chairman Powell's Friday talk.
By the way, there might be something else going on everyone missed: Xi was due to address high profile forum in South Africa, but instead his speech was read out by his Commerce Minister. The President of China is 'radio silence'.
We went into the Nvidia report and guidance with S&P overall sort of neutral. Clearly Semiconductors and several big-cap techs rallied ahead of this overly emphasized report, but irrespective of short-term headwinds, the Company's future's good, but Nvidia was and is super expensive. It helps our stocks.
We aren't focused particularly on NVDA, but beneficiaries. It likely helped our AEHR (AEHR) today for example. And Nvidia was an early investor in SoundHound (SOUN), but they have not clarified whether any of the early 'round' investors retain any sizeable positions.
---
More By This Author:
Market Briefing For Wednesday, Aug. 23
Market Briefing For Tuesday, Aug. 22
Market Briefing For Monday, Aug. 21
This is an excerpt from Gene Inger's Daily Briefing, which typically includes one or two videos as well as more charts and analyses. You can follow Gene on Twitter more