Market Talk - Wednesday, Dec. 12
The, eventually, positive tone from the US markets were helpful for the Asian opening. However, talk that China and the USA are progressing on the trade talks was really what gave the whole region confidence. All core opened well with little sign of looking back. It was only the Shanghai index that lost momentum towards the close, but a healthy bounce back and it too closed +0.3% higher. The Nikkei was the star of the show gaining over 2%. As an exporting country, confidence that the trade conflicts were easing and a weakening Yen (-0.25%) helped boost domestic buyers chase bargains. Much of the advances were led by the auto's sector following President Trump tweet of Tuesday and China coordinated response. The Australian AO and Indian SENSEX saw very similar trading patterns with both markets advancing all day. Closing +1.4% and +1.75 respectively indicates just how closely these markets are connected. More Yen and INR weakness is expected early for 2019.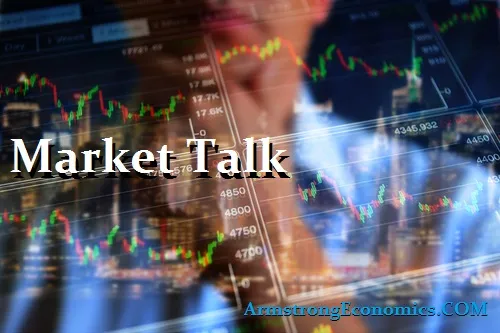 European bourses traded higher as the day wore on, despite all of the shenanigans and rumors coming from the UK markets. By the time the US opened, all core European markets were trading close to 1% higher, mostly constructive following Asia. Europe spent much of the afternoon watching the shambles materializing from the UK Parliament. The news that Theresa May faced a confidence vote this evening saw Sterling spike. The talk was that she would win the vote and the hope upon that result is she could then be more assertive with the BREXIT package. We also heard that Deutsche Bank and Commerzbank are to work on a possible merger and the talk is will government assist. Both parties shares rallied over 5%, having been up over 7% at one stage. Guess its easier to bail out one, rather than two! The late result of the vote of Conservative MP's was in favor of retaining Theresa May as PM (200 against 117). However, this obviously does not resolve the BREXIT debate and just ignites the hard-line Tory BREXITEERS to raise the fight even more.