This IPO Belongs Back In The Tech Bubble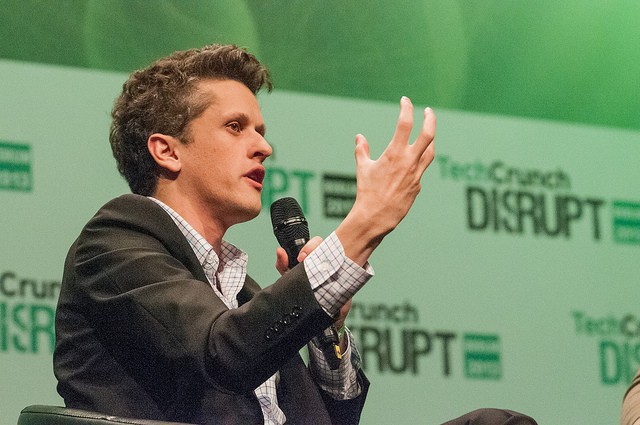 With its much-hyped IPO last Friday, Box (BOX) became the latest entrant into the highly competitive cloud computing and storage space. It's easy to see why the company went public — it's bleeding cash at an alarming rate and it needs more. Many investors are placing their bets that Box will supplant Dropbox as the preferred file and document storage service. However, these investors are ignoring the reality of Box's industry and the danger of its current valuation.
What is Box?
Box offers online file sharing and management services primarily for businesses, but also individuals. The company offers 10 gigabytes of free storage and charges monthly for additional storage. Box also offers a service called OpenBox that links content stored on Box to popular online web applications and services like Twitter, Google Apps, and FedEx. Companies using Box include Procter & Gamble (PG), Aeropostale (ARO), Emory University and Pandora (P).
How Does it Look on Paper?
If you're asking how this company looks on paper, the short answer is: not great.
In 2014 Box earned an after-tax operating loss (NOPAT) of -$156 million, worse than the -$108 million the year before. This loss gives Box a return on invested capital (ROIC) of -100%. In other words, for every dollar invested into its business, the Box burns another dollar. Not exactly an encouraging sign for shareholders.
Box has generated some impressive revenue growth over the past several years. In 2013, the company experienced full-year revenue growth of 140%, and 111% growth in 2014. Box's free cash flow in 2014 was -$126 million, an outflow worth 54% of the company's pre-IPO assets.
How Does Box Stack Up to the Competition?
So far, Box does not look like a good investment based on its current profitability..But its stock may be a good buy if we can see how the company creates a moat for itself and elevates itself above the competition.
Unfortunately, it's difficult to see how Box is differentiating itself in the crowded and competitive cloud storage and management sector. Box has some features common to Dropbox, like its free storage options, and some to Google (GOOGL) Drive, like its collaboration tools. Box's enterprise focus mirrors that of Microsoft's (MSFT) OneDrive. Privately held Dropbox claims about 300 million users, while Google Drive claims 240 million and OneDrive over 250 million. These user numbers dwarf Box's 32 million.
Disclosure: New Constructs staff receive no compensation to write about any specific stock, sector, or theme.