Turkey's CPI Below Consensus In September
A further acceleration in services inflation and administrative price hikes boosted Turkey's CPI in September despite modest food prices. Accordingly, headline inflation came in at 83.5% year-on-year, though this was lower than expected.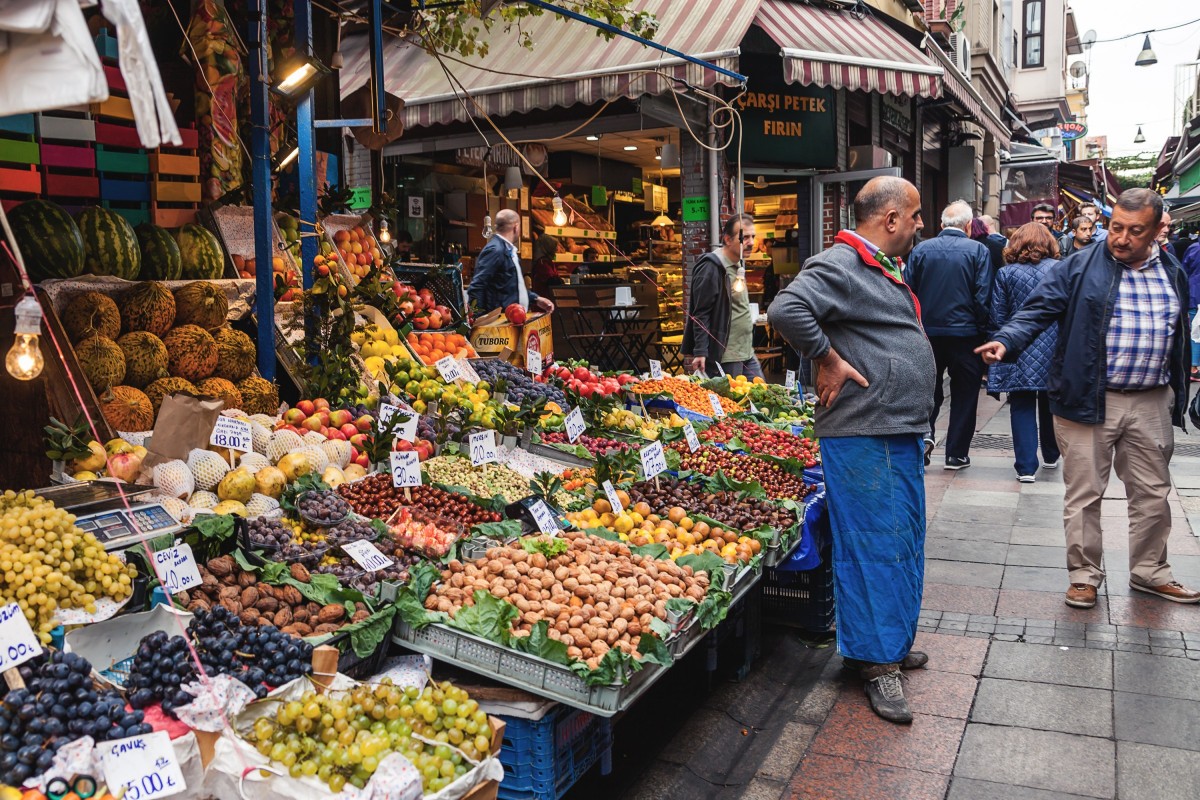 Inflation in Turkey continues to rise
Annual inflation (%)
Core = CPI excluding energy, food & drinks, alcoholic beverages, tobacco, gold
(Click on image to enlarge)

Source: CBT, ING
At 3.1% on a monthly basis, September's inflation rate was below consensus, while the annual figure has remained on an uptrend, reaching 83.5% vs 80.2% a month ago. The lower-than-expected reading is attributable to a moderate increase in food prices.
Both B and C indices, on the other hand, continued to rise, moving up to 74.6% YoY and 68.1% YoY, respectively, at their highest levels, as we continue to witness a broad-based deterioration in price dynamics. Regarding the underlying trend (as measured by the three-month moving average, annualised percentage change, based on the seasonally adjusted series), while headline inflation continued its gradual deceleration after peaking in early 2022, core indicators and services inflation did not show any meaningful improvement, indicating the extent of challenges on the inflation front. Still strong underlying inflation reflects the impact of FX pass-through and the continuing adjustment in services prices.
After a decline in August for the first time in a year due to the fall in international commodity prices, the PPI posted a sharp 4.8% monthly increase and jumped to 151.5% from a year ago, reflecting price hikes (energy authorities hiked electricity and natural gas prices by 20% for households and around 50% for industry at the beginning of September). Going forward, energy and currency-related uncertainty will be key for the PPI outlook.
In the breakdown of the main expenditure groups, housing turned out to be the biggest contributor with a 145bp addition to the headline rate. Rent increases, which have accelerated in recent months, along with the aforementioned administrative price adjustments in electricity and natural gas fees were the main drivers. While adding 52bp to the headline rate in September alone, food inflation turned out to be benign in comparison to expectations given subdued price increases in unprocessed foods. The monthly impact from other groups floated in 0-20bp range last month. As a result, goods inflation moved up to 93.1%, while annual inflation in services was at the highest in the current 2003=100 series, at 57.8%, reflecting the effect from rent and transportation services.
Annual inflation in expenditure groups
(Click on image to enlarge)

Source: CBT, ING
Elevated cost-push pressures and an accommodative monetary policy stance hint at further challenges to the outlook. We expect annual inflation to peak above 85% in October, before a decline to around 70% at year-end, with risks to the upside given the deterioration in pricing behaviour, higher trend inflation and exchange rate developments. On the flip side, the expected slowdown in domestic demand in the second half of this year is likely to limit these pressures to some extent. Given that the Central Bank of Turkey has not ruled out further policy rate cut(s) in the recent rate-setting statements, it might deliver another 100bp cut in the policy rate in October as long as the lira remains on a gradual depreciation path without any meaningful pressure on reserves.
---
More By This Author:
Korea: Export Growth Slowed More Than Expected In September
Key Events In Developed Markets For The Week Of Oct. 3
Key Events In EMEA For The Week Of Oct. 3
Disclaimer: This publication has been prepared by the Economic and Financial Analysis Division of ING Bank N.V. ("ING") solely for information purposes without regard to any ...
more