The Battle For Venezuela's Gold Serves As A Lesson In Counterparty Risk
He who controls the gold makes the rules. That old adage applies aptly to the present crisis in Venezuela.
An international battle for control of Venezuela's gold is currently underway. At stake is the country's political future – and with it, the global market for its immense oil reserves.
In a desperate effort to cling to power, Venezuelan strongman Nicolas Maduro has been depleting his country's gold reserves.
The oil-rich nation once had gold reserves of over 160 tons. But in recent months, Venezuela has sold off dozens of tons of gold to allies such as Turkey, United Arab Emirates, and Russia in exchange for euros and other globally recognized currencies.
Nobody in their right mind wants to conduct international business in the Venezuelan national currency, the bolivar. Even ordinary Venezuelans have largely ditched the bolivar for cryptos and other alternatives as inflation rates in the troubled country top 1,000,000%.
Even as the Venezuelan government was busily hyperinflating its currency and ripping off its people, it still held gold in reserve in order to retain the confidence of foreign creditors including Russia and China. Ordinary Venezuelans couldn't redeem their rapidly depreciating bolivars for gold, of course. But foreign creditors could effectively demand payment in gold through the conversion of Venezuela's gold into their preferred currencies.
For several months, President Maduro has been trying to retrieve some $1.2 billion worth of official gold being held in Bank of England vaults.
Fearing reprisals from the United States, which has imposed far-reaching economic sanctions on Venezuela, the Bank of England stalled, gave excuses, and ultimately refused to return Venezuela's gold.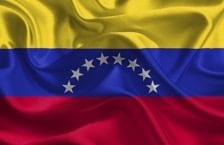 The Maduro government charges that its gold has been illegally confiscated, in contravention of internationally recognized norms.
Maduro's U.S.-backed rival, Juan Guaido, is demanding that the Bank of England hand over the gold to him instead!
If you don't want to take personal possession of your precious metals, avoid vaults that are managed by regulated banks. There is absolutely no reason to take on this additional counterparty ...
more