Spanish Stocks Slide, Yields Climb, As Budget Rejected; New Elections Expected
In a widely expected but still potentially destabilizing development, Spanish conservatives and pro-independence Catalonians voted to back a slate of amendments to a government budget on Wednesday by a wide margin of 191 votes out of 350, defeating the funding bill, and setting the stage for Socialist Prime Minister Pedro Sanchez to call for new elections.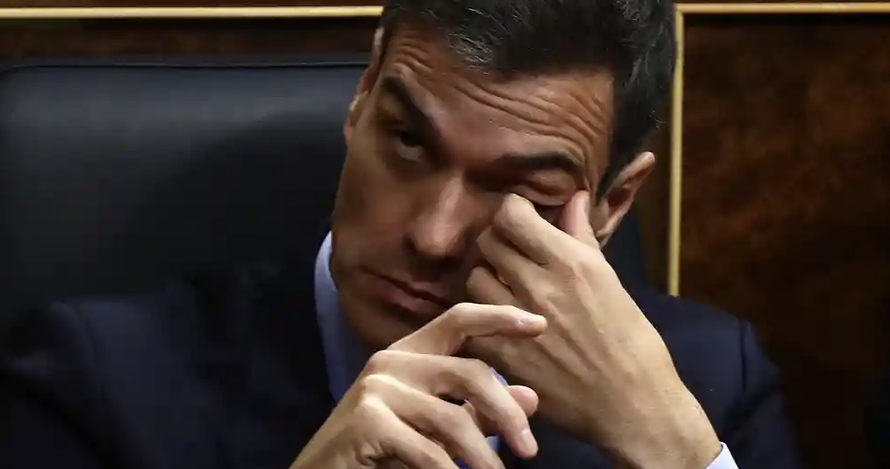 An election would be Spain's third general election in less than four years, following the vote that led to the formation of Sanchez's fragile socialist-led minority government last year. Bloomberg reported that Sanchez might wait until his cabinet meeting on Friday to call for the elections, which would most likely be set for April 28, according to local media reports.
The IBEX edged lower after the bill was defeated, as political uncertainty weighed on Spanish stocks. Meanwhile, the 10-year risk premium over German debt widened by more than 100 basis points.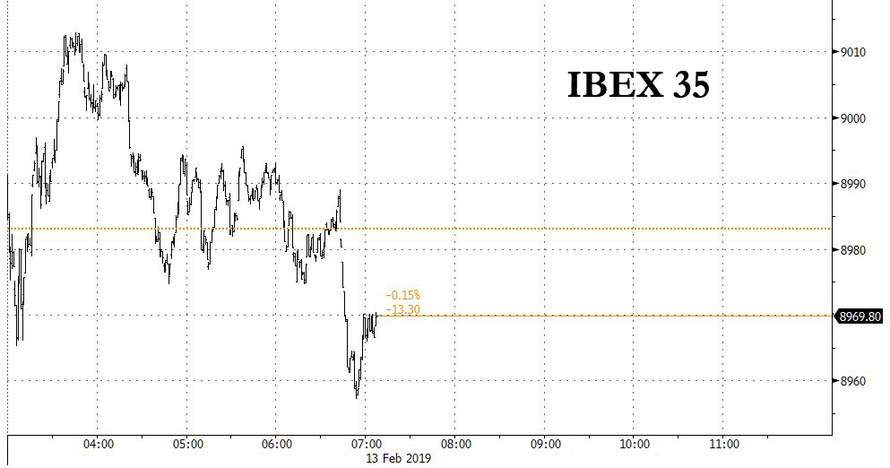 Sanchez only has 84 socialist lawmakers in the chamber, making passing any legislation a challenge. And with leaders of the Catalonian separatist movement going on trial this week in Madrid, Catalonian lawmakers are hesitant to be seen backing the government.
In a sign that the unique form of gridlock ushered in by the Catalonian separatist movement might not be broken any time soon, the socialists are leading in the polls. But with the Catalonians opposing everything and everyone, it's unlikely that the winning will be able to claim the majority needed to pass legislation.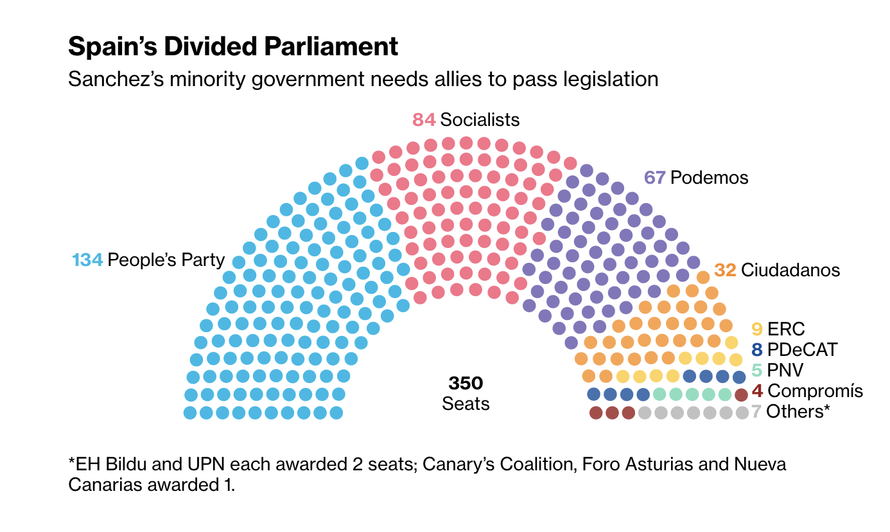 Sanchez took power last year after ousting former conservative Prime Minister Mariano Rajoy in a no-confidence vote spurred by a corruption scandal. And though his party is still leading in the polls, the most likely outcome, according to BBG, would be that a coalition of center-right parties could form a government.