E

Seasonal Trading Patterns For The World's Biggest Economies
The purpose of this article is to illustrate how most major stock exchanges have a seasonal pattern that one can trade based on the macro flow of funds from the national government and current account.
In this first installment, the top five economies of the world will be examined in order of largest to smallest in terms of GDP as shown in the chart below.
Other nations will follow in later articles.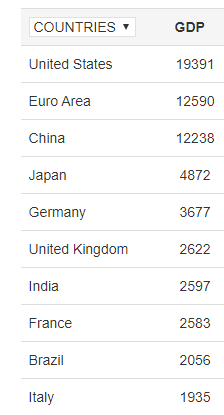 (Source: TradingEconomics.com)


United States
The following charts show the stock market set against the government budget and then the stock market set against the current account over five years.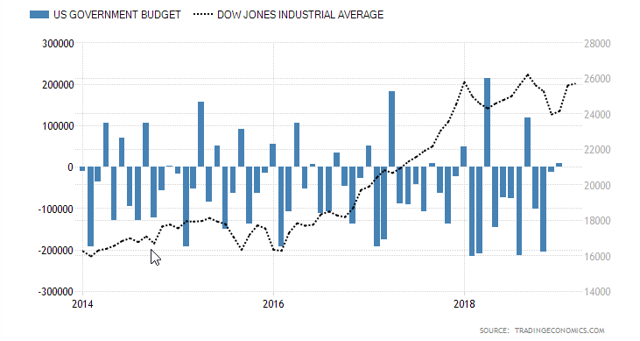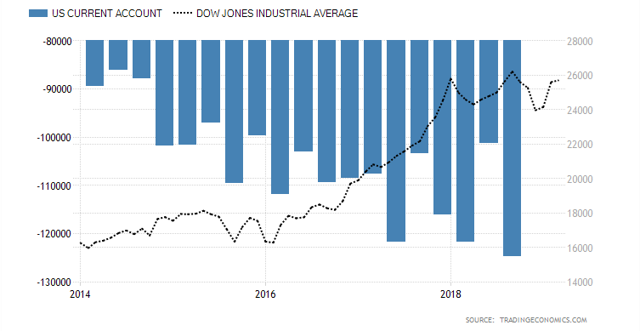 Total flows for the USA are about three to four percent of GDP for the government sector and two percent of GDP for the current account.
The national flows are greater in magnitude and more important than the external ones. Also, the current account deficit is effectively neutralized because export earnings are only allowed to be saved as US treasuries and not spent into asset markets such as for stocks, real estate or corporate bonds.
Settling the "balance" consisted of gold sales, until the United States finally was forced off gold in 1971. Since then, U.S. deficits have been settled by a run-up of Treasury debt to foreign central banks. For most other nations, the typical payments [IM]balance is foreign debt service, leading to a loss of international reserves (formerly gold, now mainly U.S. Treasury IOUs). The United States is almost alone in being able to settle its payments imbalances on military, trade and investment accounts in government IOUs denominated in its own fiat currency – U.S. Treasury bonds payable in dollars – without constraint

(Source: Hudson, Michael. J IS FOR JUNK ECONOMICS: A Guide To Reality In An Age Of Deception. ISLET/Verlag. Kindle Edition.)
The charts show that seasonally, the flow of funds from government peak in February/March and again in April and September.
A surplus budget month is always associated with a dip in the stock market or the end of a peak.