Russian Current Account May Keep The Music Playing For The Ruble
Strong current account – thanks to a rebound in exports and restrained foreign travel – and benign global context may allow the ruble to reach mid-year on an upbeat note after all. At the same time, 3Q21 may still be volatile. Potential obstacles to the ruble include a fast recovery in imports, the dividend season, and continuous capital outflow.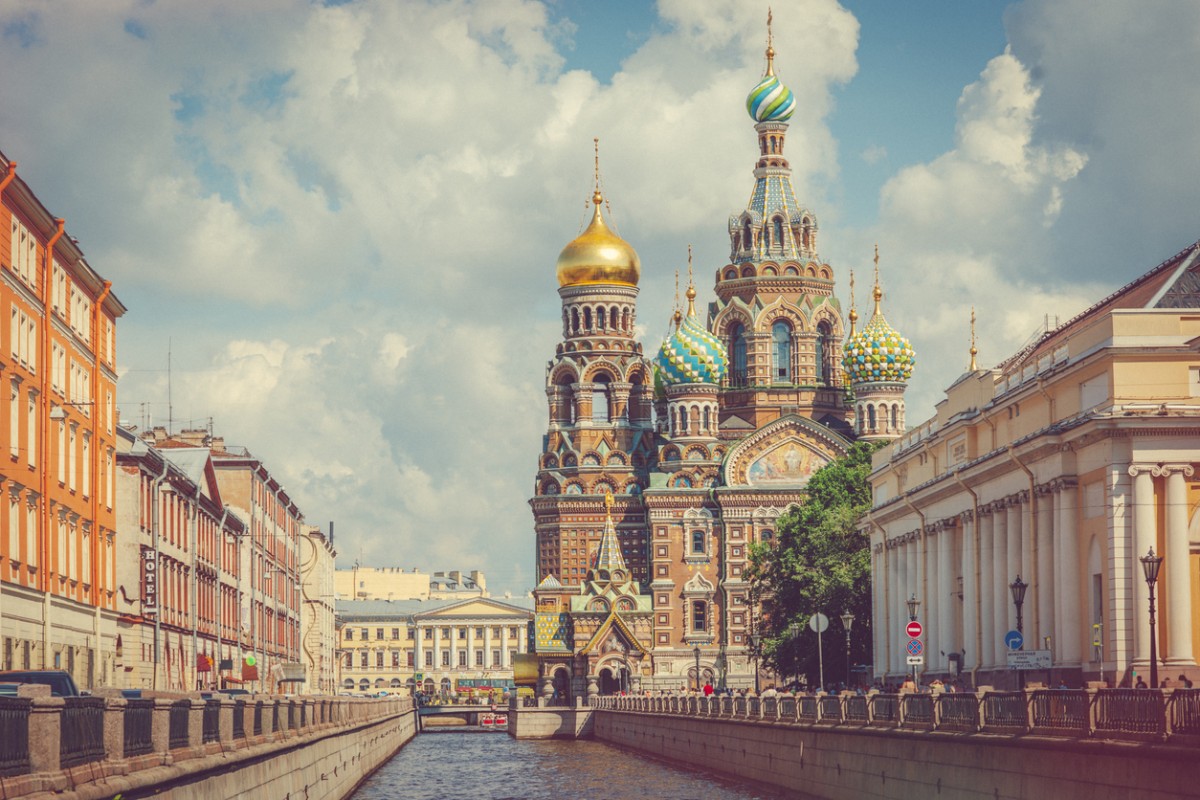 Ruble has been supported by strong current account
Bank of Russia's preliminary estimates of 5M21 balance of payments suggests that following a US$11.3bn surplus in April, the current account surplus shrank only very modestly to US$7.7bn (Figure 1). We take it as a strong result, given our recent concerns with fast growth in merchandise imports, which according to preliminary customs data accelerated to 40-50% year-on-year in April-May (vs. a 12% YoY drop in 1Q21). It appears, that the current account was supported by strong oil&gas and other exports as well as by the lack of mass outward tourism.
For June, it is evident that the favorable commodity market conditions combined with extended travel restrictions to the most popular tourist destinations (such as Turkey) should also be supportive. As a result, our expectations of a more even quarterly distribution of the current account throughout this year have been reinforced. It would be safe to assume that following the US$17bn surplus in 1Q21, one can expect a 2Q21 surplus in the US$15-20bn range. The June current account will still be negatively affected by the accrual of the annual corporate dividends in favor of non-residents that are paid out throughout the summer (more on this below).
Figure 1: Current account remained highly positive in May despite a 30% YoY growth in imports
(Click on image to enlarge)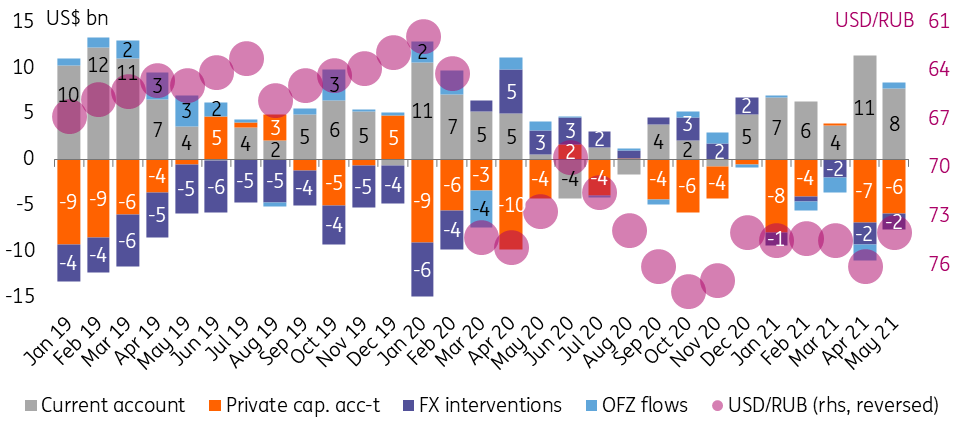 Source: Bank of Russia, Refinitiv, ING
Other balance of payment items supportive, but private capital outflow remains an issue
Portfolio flows to the local state bond market (OFZ) was also suportive in May, showing a small US$0.7bn inflow, according to our estimates, following a US$1.7bn outflow in April. The return of the inflows was assured by the stabilization of the global bond market mood and a small decline in US-Russia tensions. The upcoming Putin-Biden summit, scheduled for 16 June, should be the checkpoint in this story.
Disclaimer: This publication has been prepared by the Economic and Financial Analysis Division of ING Bank N.V. ("ING") solely for information purposes without regard to any ...
more