For The ECB, Only Next Year's Inflation Matters
At next week's ECB meeting any changes to the communication and policy stance look unlikely. Nothing else matters – only the inflation outlook. If this outlook or the take on second-round effects changes, will the ECB significantly alter its course.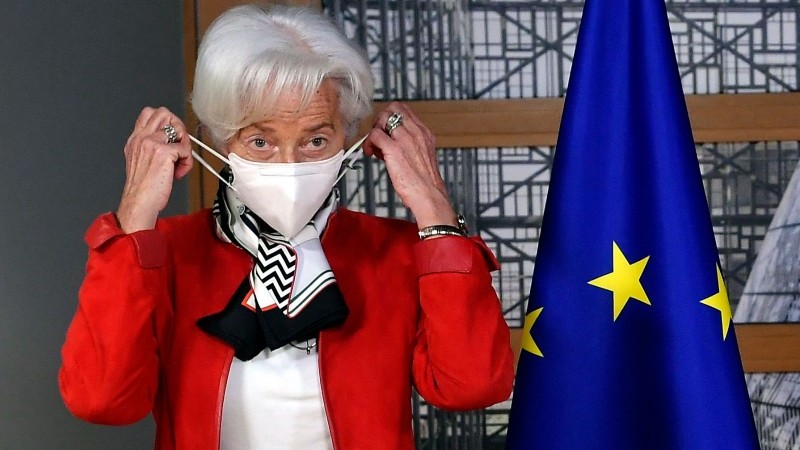 ECB President Christine Lagarde in Brussels
Last month, Metallica and millions of fans around the world celebrated the 30th anniversary of the black album, one of the most sold albums, cds or – for the younger ones – streams and downloads. The song 'Nothing else matters' is probably one of the most popular power ballads ever. We are not too sure whether Christine Lagarde really is a lover of hard rock or metal music as she once called the French electronic music band Daft Punk punk rock, but we do know that currently nothing else than the inflation forecast for next year matters to the ECB.
More dovishness over the summer
Over the summer, the ECB has clearly become more dovish with its new monetary policy strategy. The clear intention is to bring inflation expectations sustainably back to 2% and change forward guidance on interest rates. This new additional dovishness was confirmed by recent comments and interviews by Philip Lane and Isabel Schnabel, who mainly stressed that too low inflation was still a much more severe risk than too high inflation. Even if some ECB hawks reemerged over the last days, we don't expect their pushback to be strong enough to deliver any changes to the ECB's monetary policy stance and communication next week.
What to watch next week
Staff projections. A fresh round of ECB staff projections will in our view present slight upward revisions to growth and inflation for this year but hardly any changes for 2022 and 2023. In particular, the inflation outlook will be crucial. With the ECB's new forward guidance on rates, we know that the ECB would not be satisfied if inflation returns to target in the year t+2, it has to be in year t+1. Also, given that the standard macro models do not capture a situation in which higher producer prices meet excess demand and excess savings, we doubt that the ECB will change its rather benign view of inflation being driven by a series of one-off factors without any second-round effects in sight. The ECB will rather stick to the narrative and analysis that second-round effects, be it from producer to consumer prices or from consumer prices to wages, are unlikely. In June, the staff projections expected GDP growth to come in at 4.6%, 4.7% and 2.1% in 2021, 2022 and 2023, respectively. Inflation was expected to come in at 1.9%, 1.5% and 1.4% over the same period.
Disclaimer: This publication has been prepared by the Economic and Financial Analysis Division of ING Bank N.V. ("ING") solely for information purposes without regard to any ...
more