China Markets Tank As Protests Erupt Over COVID Lockdowns
China's major stock indices and its currency have opened sharply lower Monday, as widespread protests against the country's stringent COVID-19 restrictions over the weekend roiled investor sentiment.
Here are data over the past week for China and HK stock markets and the CNY: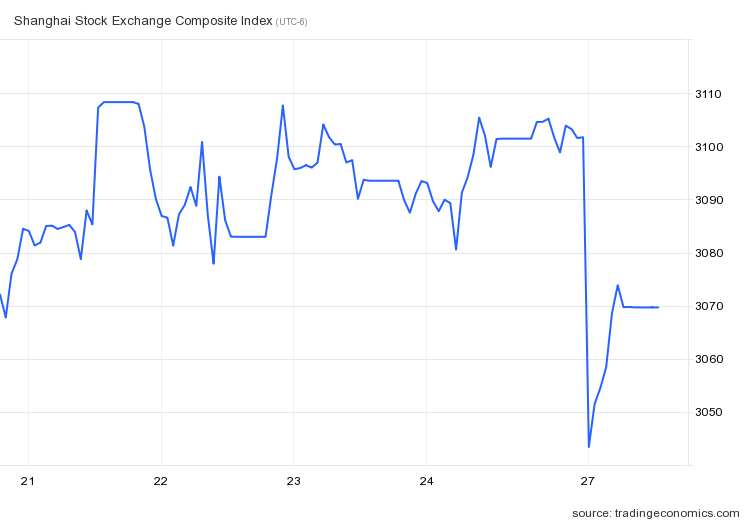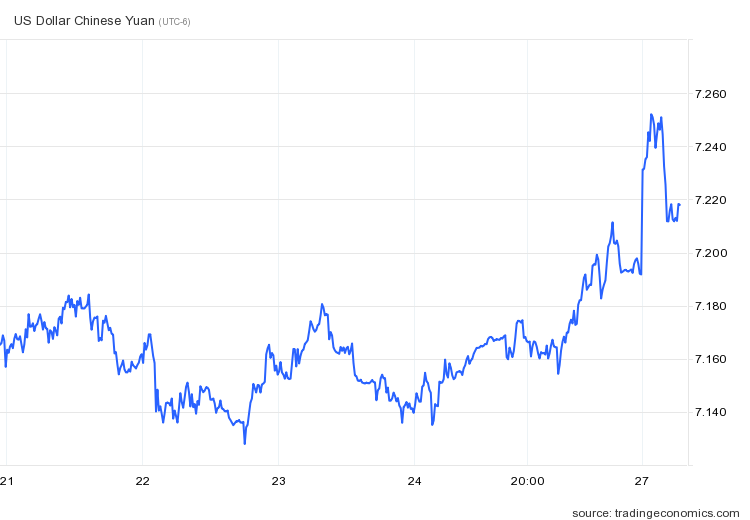 The Hong Kong market also tanked.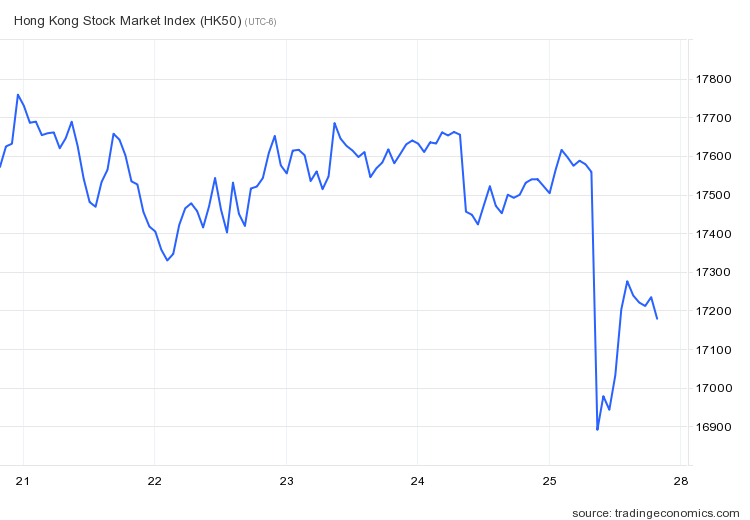 ---
More By This Author:
Book Review: The RMB In The Global Economy, By Yin-Wong Cheung
Did The Yield Curve Predict A 2022H1 Recession?
Term Spread Recession Forecasts