Time For A Pause Or Mild Pullback?
The stock market has had a nice little rally over the past week. It still needs to clear some upside to see that defined higher highs and higher lows, but let's not be greedy here. The rally hasn't exactly been powerful or overwhelmingly strong. So far, it just looks like a bounce from A low but not THE low. These bounces can persist for days, weeks or months depending on how long it takes for investors to believe again.
I never like it when stocks make a countertrend move into an important report, like today's employment one or into the start of earnings season. I tend to worry that the market has already borrowed the next move. Many of our models raised a little cash or hedged at the close on Thursday as there were a number of studies that suggested either a pause or mild pullback into next week.
In a perfect world, I would like to see a little 1-2% pullback and then sharp move above 3950 on the S&P 500. That would help determine a lot by watching the behavior in both directions, especially into the start of earnings season next week. But the market rarely gives us exactly what we want. Heck, this year, I will take just a tiny bit of what I want!
As I keep repeating, I do like the fact that the sectors that peaked first and led on the way down bottomed first, did not make new lows in June, and have been leading on the way up. Biotech, software, innovation, and China. Here is biotech and China below.
(Click on image to enlarge)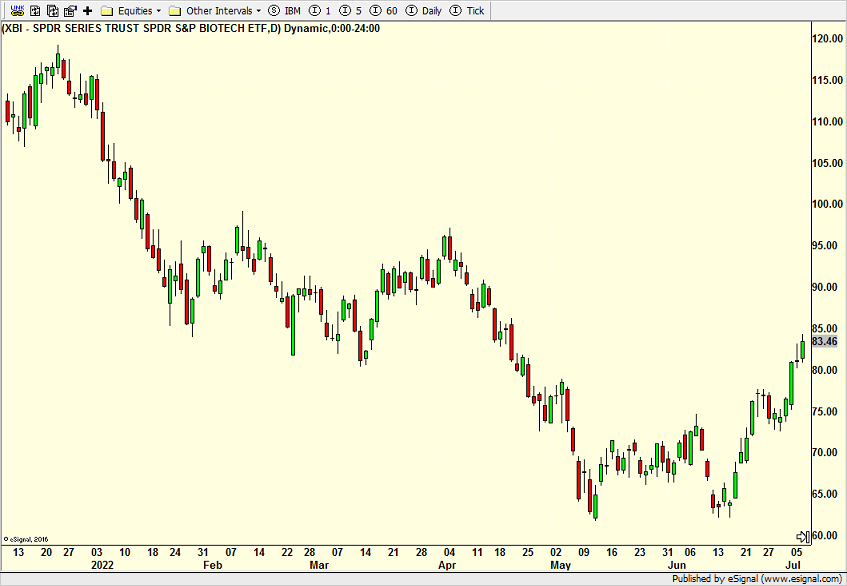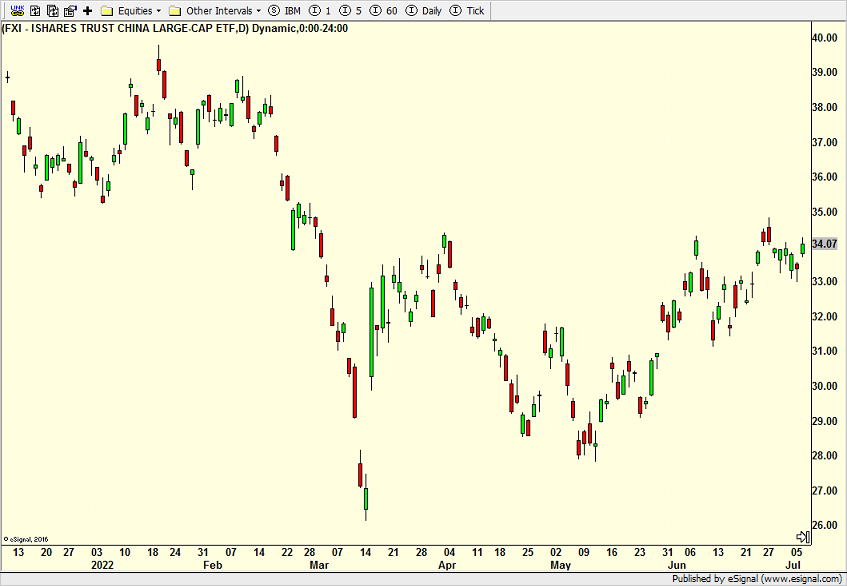 On Wednesday we bought JNK and FENY. We sold IWO and some FUTY and levered NDX. On Thursday we bought SQQQ, DXHYX, and more FENY. We sold FUTY.
---
More By This Author:
Taking Stock as Q3 Begins – The Single Most Important Sign
2022 a Redux of 2008?
Overusing "Good Riddance" & Inflation of July 4th Travel
Please see HC's full disclosure here.