The Andromeda Strain Paradox
The Andromeda Strain Paradox
Michael Crichton's 1969 thriller The Andromeda Strain, about an extraterrestrial plague arriving in New Mexico on a crashed satellite, contains an apparent paradox (to avoid a minor spoiler relating to this 51-year-old novel, skip to the next paragraph). There are only two survivors from the small town where the satellite crashed, and they have nothing in common: a 69-year-old man addicted to Sterno (the cans of methanol used to fuel the fires under chafing dishes), and a healthy infant. A series of medical tests conducted on both yields no immediate answers: the 69-year-old's blood is acidic (pH <7) and the infant's blood is in the normal range (7.39-7.43). Eventually, the apparent paradox is resolved: the baby had been constantly crying after the satellite crashed, causing its blood to become alkalotic. The Andromeda Strain only thrives within the normal pH range.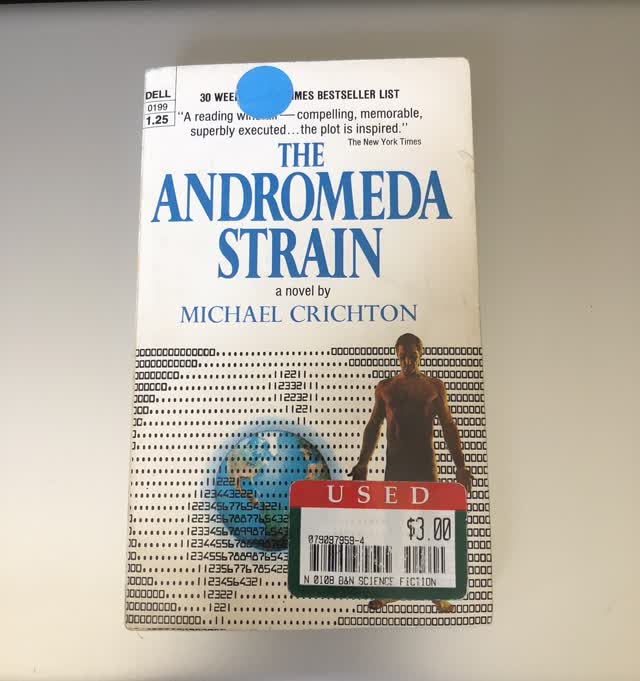 ​The author's used copy of The Andromeda Strain.
Another Apparent Paradox
What brought the The Andromeda Strain to mind recently (other than the obvious, COVID-19) is an apparent paradox we've seen in security returns on Portfolio Armor's two different daily rankings: one ("top names") very inexpensive to hedge with puts, the other ("cash substitutes") very expensive to hedge with puts, but both posting strong returns.
Top Names
The first daily ranking, the "top names" list, consists of ten securities that are, on average, inexpensive to hedge with put options. For example, the average cost of hedging Tuesday's top names against a >20% decline over the next six months with optimal, or least expensive, puts was 1.91% of position value. By way of comparison, the cost of hedging the SPDR S&P 500 ETF (SPY) the same way was 4.03%.
So far, we have full 6-month performance data for 127 weekly top names cohorts, and they've outperformed SPY on average, as you can see below (interactive charts of all the top names cohorts so far are available here).