Silver Isn't The Next GameStop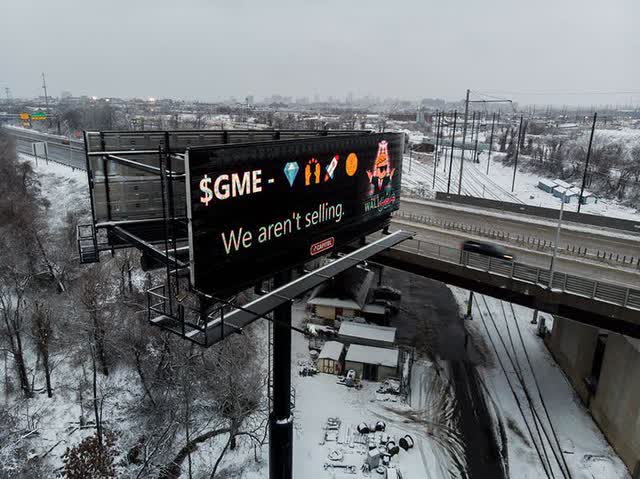 Don't expect to see billboards about SLV (image via r/WallStreetBets).

We're Bullish On SLV
Let's get this out of the way before we're accused of being silver bears: we've been bullish on the iShares Silver Trust ETF (SLV) for months. Each trading day, we rank all the securities in our universe by our estimate of their potential returns over the next six months. We base that on our analysis of their past returns as well as options market sentiment on them. We broke down this analysis for SLV in December (Why-Oh Silver). SLV was one of our top ten names in our most recently completed top names cohort, the July 30th one.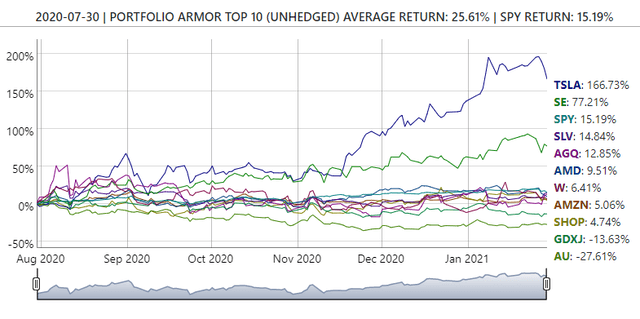 And it was one of our top ten names repeatedly since then, including in our December 17th cohort.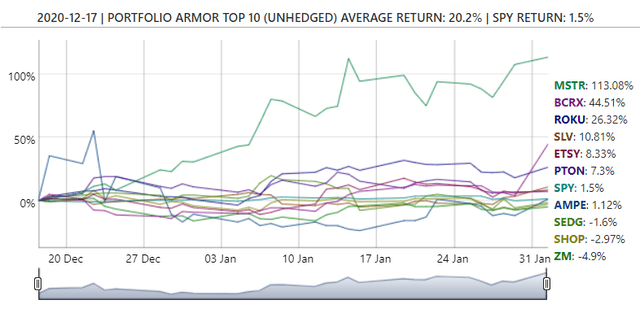 It was also one of our top ten names last Friday. Currently, it's #14. But it's not another GameStop (GME). Let's look at why, and then show a way you can stay long SLV while limiting your downside risk.

Wall Street Bets Isn't Touting SLV
Contra claims that Reddit bros have branched out from GameStop to silver, top posters on r/WallStreetBets have warned the board against it.
On Twitter, everyone is saying WallStreetBets is going after Silver next.

On WallStreetBets, there are only 3 posts on Silver in about the top 50, and they're all warning everyone to stay away.

Someone is orchestrating a serious disinformation campaign. pic.twitter.com/49BkX5BIIL

— Nathaniel Whittemore (@nlw) January 31, 2021
As we noted last week (Capital Insurrection), there's been a populist aspect to the GameStop short squeeze on Reddit: home gamers versus hedge funds. That's not the case with silver. The home gamers are aware that Citadel and other Wall Street firms they oppose are among the top holders of SLV.