Plug Power Explodes Higher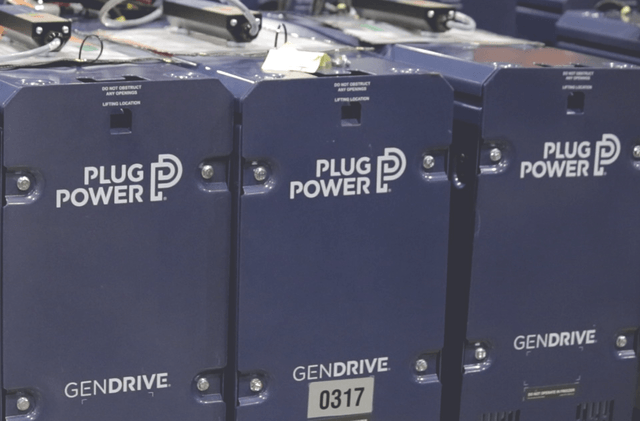 Plug Power's GenDrive Fuel Cells. Image via the company's website.
Plug Power Shares Spike
After Wednesday's chaos in the Capitol, corporate brands from Chevron to Axe Body Spray used their Twitter accounts to weigh in on it.
We call for the peaceful transition of the U.S. government. The violence in Washington, D.C. tarnishes a two-century tradition of respect for the rule of law. We look forward to engaging with President-Elect Biden and his administration to move the nation forward.

— Chevron (@Chevron) January 7, 2021
We'd rather be lonely than with that mob. AXE condemns yesterday's acts of violence and hate at the Capitol. We believe in the democratic process and the peaceful transition of power. https://t.co/vX727ZfvS8

— AXE (@AXE) January 7, 2021
Plug Power (PLUG) used its Twitter account instead to announce a $1.5 billion strategic investment from South Korea's SK Group.
According to the company's press release, the partnership will position PLUG to expand in Asian markets:
[T]he companies intend to form a strategic partnership to accelerate hydrogen as an alternative energy source in Asian markets. Through this partnership, Plug Power and SK Group intend to provide hydrogen fuel cell systems, hydrogen fueling stations, and electrolyzers to the Korean and broader Asian markets. In conjunction with this partnership, the companies have also entered into a definitive agreement for SK Group to make a $1.5 billion strategic investment in Plug Power and are announcing a plan to form a joint venture company in South Korea to support the rapidly growing Asian Market.