Playbook Revisited As UNH Beat Could Help Sagging Healthcare Stocks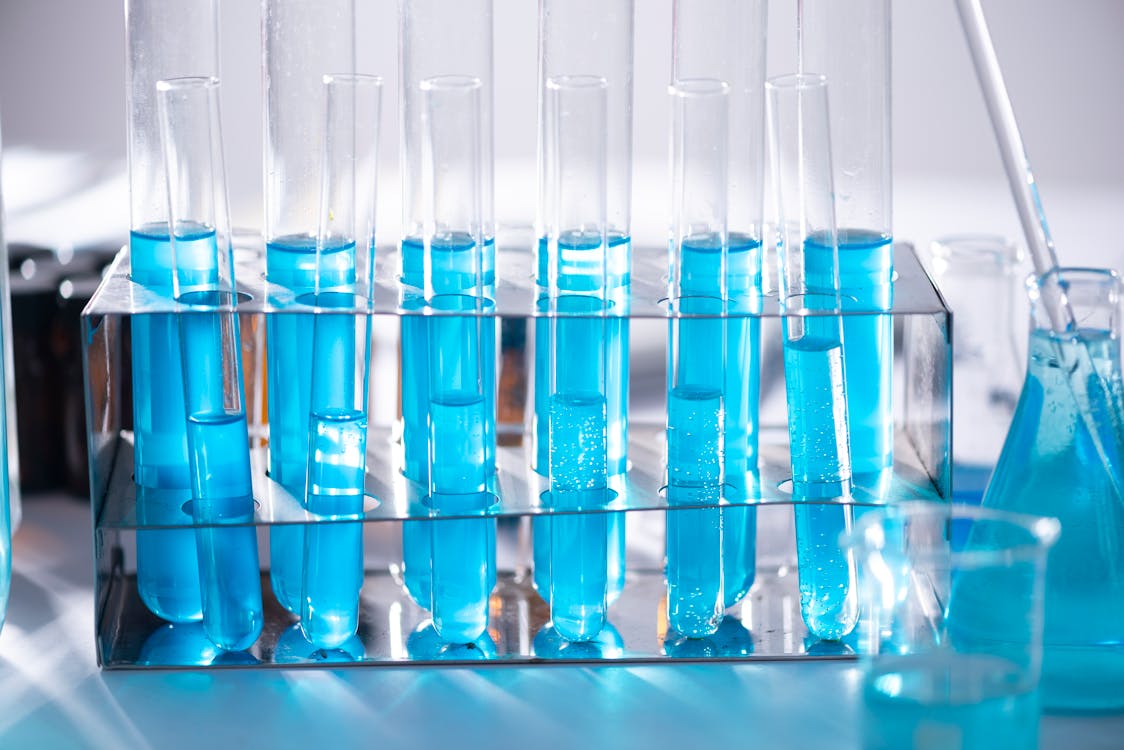 Image Source: Unsplash

Last week saw a broadening of the rally as many top sectors were up over 3%. But healthcare was among the laggards up only 0.7%. Of course, healthcare is a defensive sector and this is a hot market. As we come up on Q2 earnings not much good has happened in the healthcare sector until United Health on Friday. We've also seen some new small-cap biotechs sizzle with extreme volatility. Recursion Pharmaceuticals (RXRX) up 78% on $50M Nvidia drug discovery deal. As predicted AI meets biotech. Trading rallies for sure as more AI plays are likely. And Caribou Sciences raised more money after a $25M equity deal from Pfizer.
And Pre-market today we see a few small-cap biotech movers: Acumen Pharmaceuticals (ABOS) and BridgeBio Pharma (BBIO).
Let's start with an update from my last Healthcare sector review from June 21.
Healthcare ETF XLV: flat but buoyed by UNH earnings beat today, stock was up over 7% to $480 on earnings UNH showed balanced growth of 16% with operating earnings growth of 13% EPS $5.82.. Cost concerns due to more procedures were allayed.
U.S. MedTech (IHI) slight improving trend up 3.63% over one month to $56.84
T.Rowe Price (PRHSX) is flat over one month ending at $90.03.We expected better from this fund.
ARK Genomic Rev (ARKG) up 5.1% over one month to $36.26 but off mid June lows.
(Click on image to enlarge)

We Need Help from Smaller Caps-Genomics and Gene Therapy
As you know by now the best performing ETF has been the QQQ up 42.36% YTD and still strong up 3.6% for the month after a brief ow in the $357 level. So you see the issue that the TECH sector led by the "Magnificent Seven" now infused with the AI theme creates momentum that crowds out biotech sentiment. Also, note that the Renaissance ETF (IPO) another measure of speculative bullish sentiment is up 42%YTD.
Looking at our old SMID Portfolio here are several stocks that still look like good holds: ABOS GERN HOLX PACB VCYT. There is good tape activity in many speculative life science stocks for example in the ARKG fund. Among the Top Ten holdings of ARKG that were also in our SMID Portfolio are: CRSP NTLA PACB.
T.Rowe Price Health Sciences Fund (PRHSX) performance was hurt by weakness in AZN MRK REGN and major device players like DHR and TMO. We expect these top picks to do well in the months ahead. Without growth in major tools and diagnostics players biotech stocks will lag. But several genomics tools stocks are trading near 52-week highs: Exact Sciences (EXAS) Pacific Biotech (PACB) and 10x Genomics (TXG). And of course the behemoth of DNA sequencing Ilumina (ILMN) has been mired in the battle over their GRAIL acquisition, but we see it as a speculative long trade.

MEDTech is a core Position for every Healthcare Portfolio
We have owned Becton Dickinson (BDX) for more than ten years with a 10x return but have never covered the stock. But the time looks right to recommend the position. The Company is broadly diversified in medical supplies, equipment, tools, and diagnostics. The stock trades currently at $259 with roller coaster technicals over 12 months and trades at a Fwd PE of 18.89. The P/S is a reasonable 3.93 and the stock has received five upgrades since 1/23 with a recommendation score of 2.10.
We recommended Abbott Labs (ABT) a few months ago at price of about $110 but the stock has been weak due to issues with the baby formula business. The worse should be over for the stock and it remains a strong hold at price of $108.
The IHI is trending up so make thisU.S. Medical Devices ETF your core position until we get through Q2 earnings. An alternative would be FSMEX with 9%+ returns over five years.
Large CapBiopharmaceuticals-Underperforming
We will update our performance metrics after Q2 earnings. Maybe you are ready to buy into recent weakness in AZN and REGN. Most of these large caps have taken a hit in 2023 but the top performers that we own are LLY MRK VRTX.
Here is our Model Healthcare Portfolio as of June 30, We will update on July 31.
Long ABT AZN, ,BDX,FSMEX, IHI,MRK, PRHSX, UNH, XBI.
Model
PORTFOLIO
2020
2020
2020
2021
2022
2023
5 yr Total
Stock/ETF
Ticker
Price
Wgt
Price
Price
Price
Price
10/25
%
12/31
% Perf
12/31/21
12/31/22
6/30
% Perf
%Perf
%
P
Month
YTD
iShares NAZ Bio
IBB*
136
15
151.5
25.7
152.62
130.55
126.96
0.54
-3.3
15.61
iShares Russell 2k
IWM
163
10
196.4
18.3
222.45
174.36
187.27
7.77
7.4
Merck*
MRK
80
10
81.77
-10
76.64
110.81
109.32
-1.26
-1.47
United Health
UNH
330
10
350.7
27.19
502
530.27
480.64
-1.35
-9.34
SPDR S&P Bio
XBI
117
15
140.8
48
111.96
83
83.2
-0.86
0.24
-12.6
Healthcare SPDR
XLV
108
20
113.4
14.71
140.89
135.88
132.73
3.83
-2.3
59
T.Rowe Hlth Sci
PRHSX
n/a
5
99.65
n/a
104
89
90.77
2.9
1.06
iShares U.S MedT
IHI
50
10
54.83
65.85
52.57
56.46
6.71
7.4
MedTech*
ABT
new
5
123.5
127.46
109.83
109.02
6.88
-0.7
Tracking Comp
ARK Genomic
ARKG
93.26
61.24
28.23
34.09
7.78
20.76
Direx3X Bull
LABU
7.66
5.92
-5.13
-16.27
FIDO Biotech
FBIOX
25.18
19.35
16.04
16.6
0.3
1.97
FiDO MEDtech
FSMEX
76.15
83.18
61.58
65.42
5.02
6.24
DOW
DIA
310
363.32
331.34
343.85
4.35
3.78
S&P 500
SPY
379
475
382.41
443.28
6.09
15.91
63.4
NASDAQ-100
QQQ
315
397.85
266.33
369.42
6.16
38.73
115.22
Technology SPDR
XLK
128.93
161.97
124.44
173.86
5.83
39.71
Top Biopharmas
5 yr % Total
Abbvie
ABBV
161.64
134.73
-2.34
-16.63
45.42
Astra Zeneca
AZN
68
71.57
-2.07
5.56
103.85
Bristol Myers Sq
BMY
71.05
63.95
-0.76
-11.12
15.56
Gilead Sci
GILD
85.39
77.07
0.17
-10.23
8.79
Eli Lilly
LLY
447.71
468.98
9.2
28.19
449.61
Merck
MRK
110.95
115.39
4.51
4
99.22
Pfizer
PFE
51.24
36.68
-3.52
-28.42
6.56
Regeneron
REGN
725
718.54
-2.31
-0.41
108.28
Vertex
VRTX
288.78
351.91
8.76
21.86
197.05
---
More By This Author:
Biotech Blues: Stay Balanced Through July Earnings Season
Large Cap Biopharma Buffeted By Big Gov, Choppy Days Ahead
Biotech And Healthcare Stocks Lagging