Investing With 1929 In Mind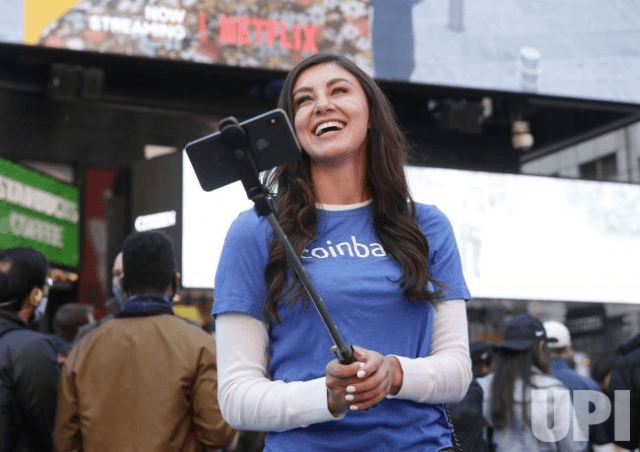 A Coinbase employee takes a selfie in front of the Nasdaq Market Site in Times Square during the company's IPO on Wednesday. Photo by John Angelillo/UPI.
The Roaring Twenties
Crypto is a bubble, and the Coinbase (COIN) IPO marks a new phase of the bubble. Let's assess where we are and what to do about it. First, a quick word about bubbles.
Transformative Technology Bubbles
Something can be both transformative and a bubble. The Dot-com bubble of the late 1990s is an obvious example. When Theglobe.com (TGLO) went public in 1998 and had the largest post-IPO price spike in history, that was a bubble. When Amazon (AMZN) hit $400 per share in 1998, that was a bubble too. The Dot-com bubble nevertheless spawned transformative technologies and industries. Most of the Dot-com companies, such as Theglobe.com, ended up being essentially worthless. A few, such as Amazon, became trillion dollar+ oligopolies.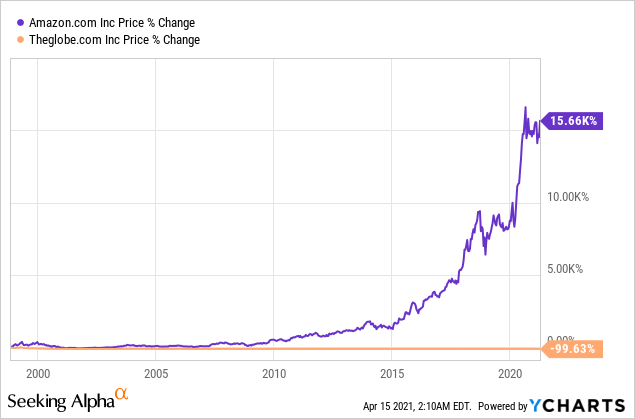 Crypto is obviously in a bubble now, as exemplified by the spike in the meme currency Dogecoin this year, apparently fueled by nothing more than joking Elon Musk tweets.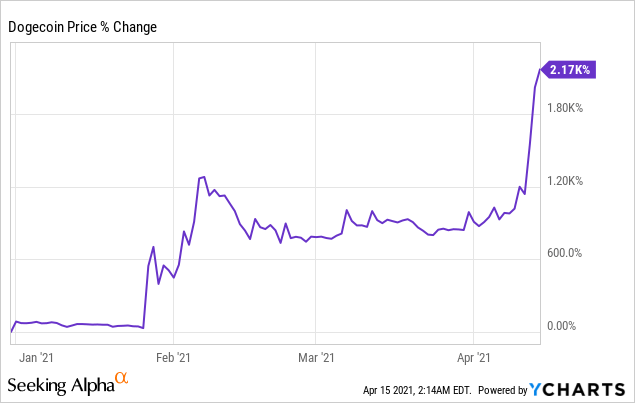 Let's recap where we are and then talk about the next moves.
The Rich Are Getting Richer
Seed investors in Coinbase took victory laps on Wednesday. Venture capitalist Gary Tan took an ostentatious bow.
Y-Combinator co-founder Paul Graham took a subtler bow.
Brian Armstrong posted a video of us working on his Demo Day presentation. This is the sausage being made. Usually it's messier; Brian's presentation was already in good shape.https://t.co/UPaeg3DGMN

— Paul Graham (@paulg) April 14, 2021
The Poor Are Staying Poor
Twitter reminded us that Dollar General (DG) is profitable for a reason.
Disclaimer: The Portfolio Armor system is a potentially useful tool but like all tools, it is not designed to replace the services of a licensed financial advisor or your own independent ...
more