Healthcare Portfolio Playbook: Time To Rebalance With MedTech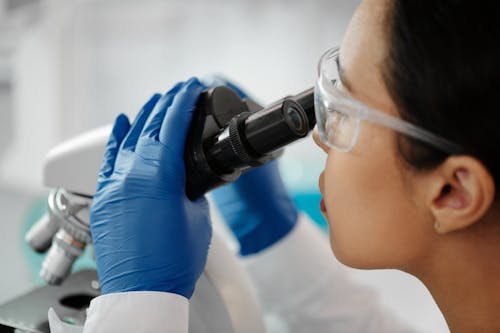 Image Source: Unsplash
Healthcare Portfolio Playbook - Time to Rebalance
Here are the moves we took to update out portfolio:
Added MedTech (IHI) as a diversified healthcare play.
Looked for new picks and smaller-cap growth prospects.
Held large-cap biopharma as core positions.
We have been tracking our Healthcare Mini-Portfolio since October 2020 as a diversified approach to the sector. The strategy is relatively low-risk in that it emphasized the relatively defensive XLV as overweight while balancing it out with large-cap biopharmas. We will update our healthcare portfolio over the weekend.
As we look to re-balance our portfolio in the near-term, investors should consider adding Medtech as we have suggested in the past. The iShares US Medical Device Medical Device ETF (IHI) has major MedTech holdings in tools, diagnostics, and surgical procedures.
Some of the stocks held that we have covered are: ABT, BDX, MDT, and TMO, but also among the Top Ten holdings are IDXX, ISRG, and SYK. As the vaccine supports the "reopening" of the economy medical procedures should pick up, the IHI is up 6.3 % YTD and 19.39% over three year's total return.
Another option to consider would be the Fidelity Select Medical Technology Portfolio (FSMEX), which I have owned for more than ten years. Year-to-date Performance is 8.64% with a five-year return of about 18.4% annualized.
More recently, we have focused on large-cap biopharmaceuticals for growth and value with dividends. Our core holdings are ABBV, BMY, GILD, REGN, RHHBY, and PFE. Over the past month we have added ARKG at about $78 as a trade and alternative to the XBI. We also bought these three mid-cap growth stocks:
Cryoport, Inc. (CYRX) A life science services company focused of temperature-controlled logistics.
CRISPR Therapeutics AG (CRSP) a leading company in gene-based medicines with a pipeline in hemoglobinopathies, immuno-oncology, and regenerative medicine.
Veracyte (VCYT) a genomic diagnostics company with products in cytopathology for lung cancer, thyroid disease, and prostate cancer.
All of these stocks are volatile and off February highs.