Big Week Ahead – Bears May Get Something To Chew On
The markets return from the weekend with two highly anticipated "events" this week. First, we have the CPI (inflation) report on Tuesday and then that pesky ole group at the Fed concludes their meeting on Wednesday. Right now, markets expect another benign inflation report resulting in the Fed standing pat on interest rates. While that's all well and good and you know how bullish I have been all year, I feel like the bull camp has become a bit too crowded in the short-term. I sense more than a few converted bears throwing in the towel and doing some indiscriminate buying.
So, the stock market may just keep on chugging. It could be led by the Nasdaq 100 and those famed 7-10 stocks or we could see the broadening in the S&P 400 and Russell 2000 which has been so powerful of late. Or just maybe, there may be a mild pullback in store this week. If I am remotely correct, we should see the Dow Industrials lead with other value driven parts of the indices.
On the sector front, we did sell 100% of our FDN which is the internet sector. At the same time, we added a hedge with SARK, the inverse the ARKK ETF. In other words, we reduced exposure in the sectors. Banks are behaving better as are defensive sectors like utilities, staples and REITs.
I have been pounding the table to own bonds since Q3 last year. I wish they were acting better. They are "fine" as you can see below, but they're not world beaters, at least not yet. That's because the economy hasn't weakened sufficiently yet. I am okay with that, for now. I think gold is pulling back nicely and should find a low in the coming weeks.
(Click on image to enlarge)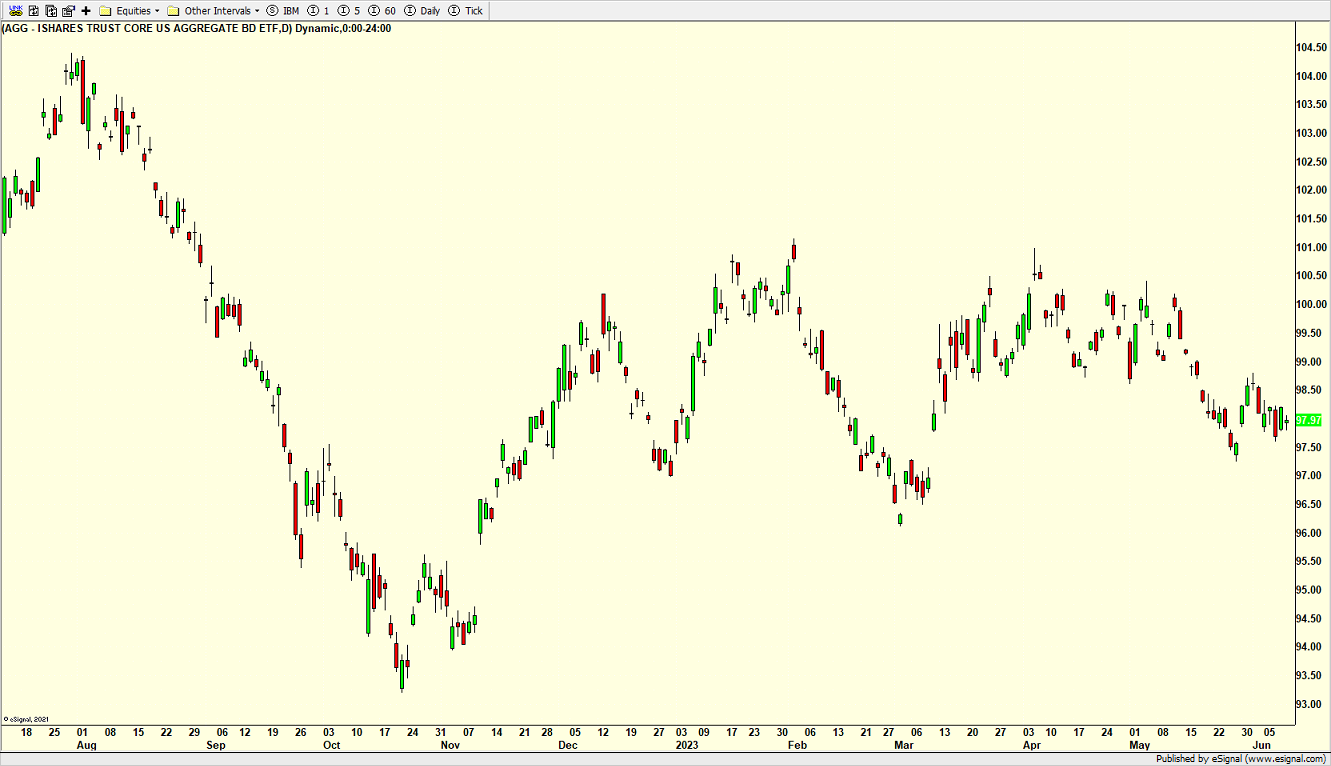 On Friday we bought ICE and SARK. We sold FDN.
---
More By This Author:
Bears In Tougher Spot With Small Caps & Junk Jumping
WHAT Will The Bears Say NOW?
The Masses Remain Very Wrong
Please see HC's full disclosure here.