US: Fed Says Wait Until 2024
The logical conclusion from the Federal Reserve's monetary policy review was that interest rates would remain lower for longer. Updated guidance now suggests officials think it maybe 2024 before there is the need to start raising rates.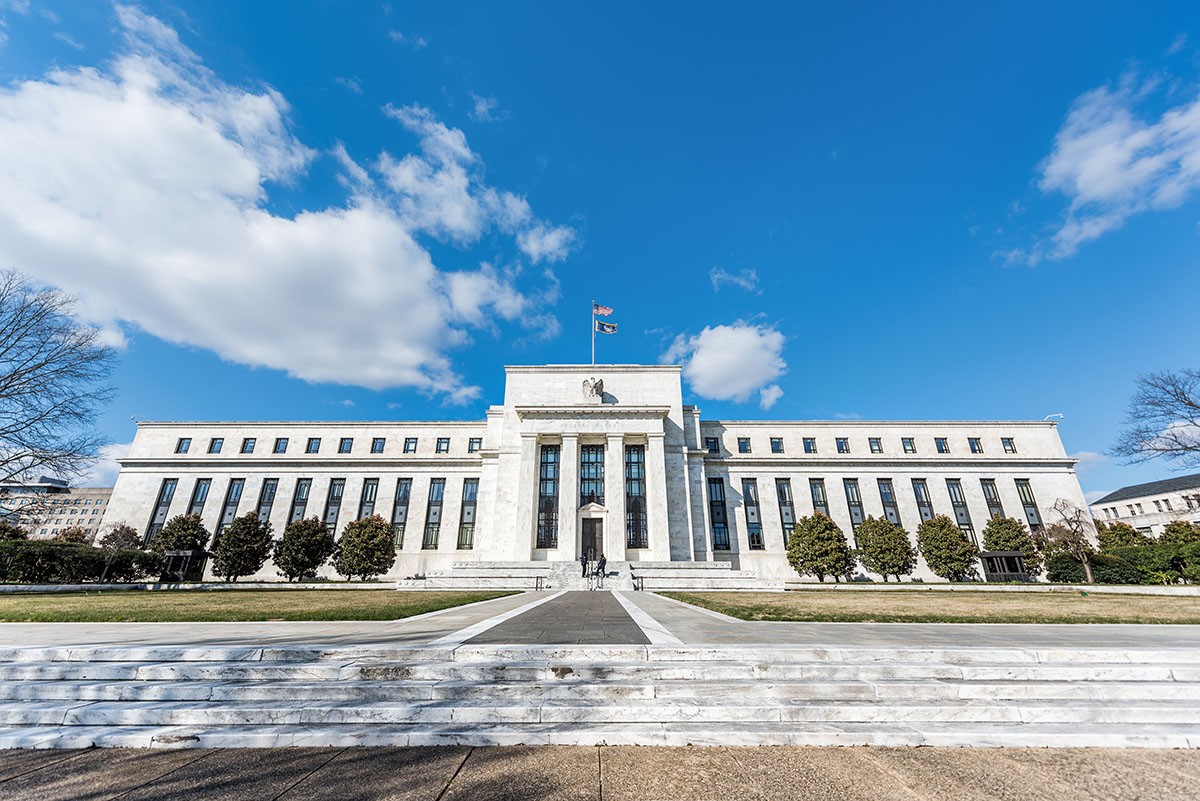 Cautious Fed still has dissent
The Federal Reserve has left monetary policy unchanged today, which is unsurprising given the decent activity and employment backdrop and the recent rise in inflation. Nonetheless, the Fed remains wary, suggesting that the pandemic will "continue to weigh on economic activity, employment and inflation in the near-term, and pose considerable risks to the economic outlook over the medium term".
The key part of the statement surrounds the updated guidance on policy in light of the publication of the Fed's monetary policy strategy review which heralded "average" inflation targeting. They have opted for "the Committee will aim to achieve inflation moderately above 2 percent for some time so that inflation averages 2 percent over time and longer-term inflation expectations remain well-anchored at 2 percent."
There wasn't universal agreement on this though. Robert Kaplan wanted the statement to emphasize "greater policy rate flexibility beyond that point" – i.e. suggesting rates could stay low for even longer. Neel Kashkari wanted to specify they wouldn't change rates until "core inflation has reached 2% on a sustained basis" – again, slightly more dovish than what was agreed ("sustained" versus "some time"). Neither of these are hugely significant deviations from what was agreed and in any case, the dot diagram of individual forecasts give us more specific views.
The Fed's new "dot plot"
(Click on image to enlarge)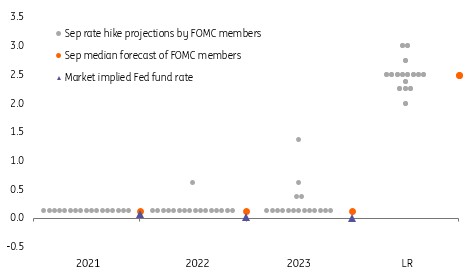 Source: Federal Reserve, ING
Fed consensus suggests nothing before 2024
They have the median Fed funds rate projected to remain in the current 0-0.25% range through the whole of 2023 with just one out of 17 members looking for a hike before the end of 2022 and just four expecting a move at some point in 2023. Interestingly, they kept their long-term projection unchanged at 2.5% with all member clustering between 2% and 3%.
Disclaimer: This publication has been prepared by ING solely for information purposes irrespective of a particular user's means, financial situation or investment objectives. The information ...
more